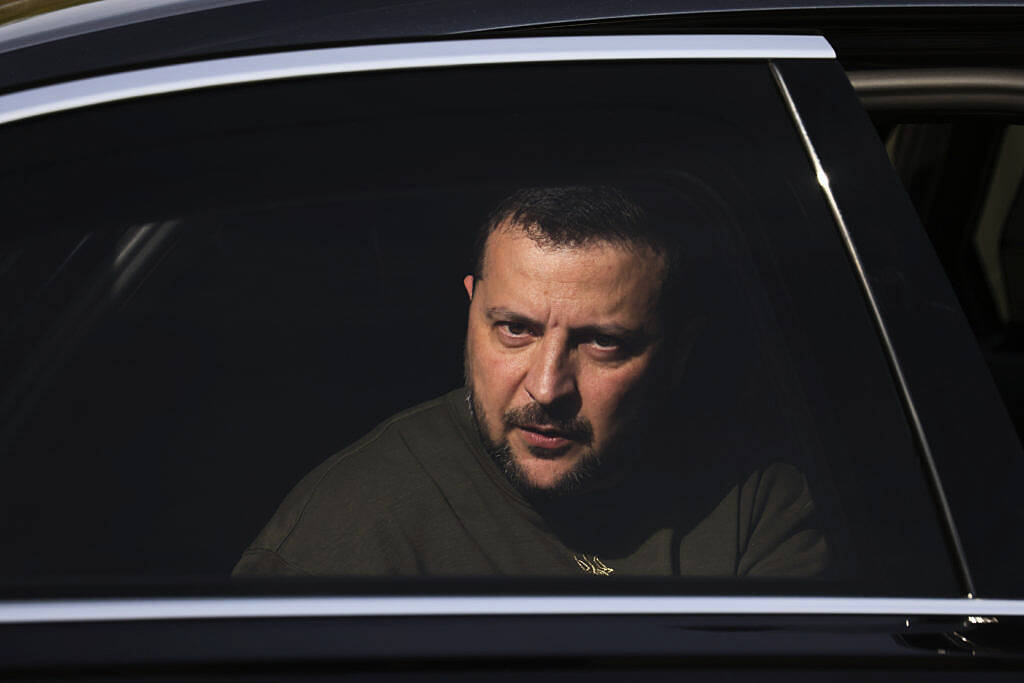 The President of Ukraine, Volodymyr Zelensky, is leaving for Rome, where he will meet with Pope Francis and the leaders of Italy, the Vatican reports.
Mr. Zelensky will meet in the afternoon with Italian Prime Minister Giorgia Meloni, who supports providing military and other aid to Ukraine, and President Sergio Mattarella.
The Ukrainian leader's exact schedule has not been made public due to security concerns, and the Vatican has only confirmed the papal meeting shortly before the Ukrainian president's expected arrival in Rome.
Italian state television reported that a no-fly zone was banned in the skies over Rome as part of the defense measures, and armed policemen were strategically placed on tall buildings.
Ms Maloney met Mr Zelensky in Kiev on February 24, 2022, just before the anniversary of the full-scale Russian invasion.
The peace-loving Francis last met the Ukrainian leader in 2020 and makes frequent pleas on behalf of the "martyred" people of Ukraine.
Francis told reporters in late April that the Vatican was involved in a behind-the-scenes peace mission, but gave no details.
Neither Russia nor Ukraine approved such an initiative.