As much as I enjoyed exploring Belgrade and Novi Sad, Serbia has so much more to offer. I recommend spending at least a week in Serbia, and if possible, make it a road trip. Driving might not be everyone's cup of tea, but Serbia's roads are amazing (well, for the most part) and their highways are fun to drive. It also gives you the flexibility to get out of the big cities and explore the quiet, charming small towns in the suburbs. I'm writing here about why you should visit Subotica from Novi Sad, the art nouveau city of Serbia.
Barely 1 hour drive on the A1 (which I absolutely recommend taking instead of the free 100 route), Subotica is a sleepy, laid-back town that is multicultural and has huge historical significance. But what stands out in Subotica is the architecture. it feels like you're walking into a fairy tale city with colorful buildings and charming cobbled streets. The city is rightly recognized as one of the most beautiful in Serbia and makes for a great half-day trip.
---
What to do in Subotica?
First, try not to land here on a Monday, as most tourist attractions are closed. That being said, if you don't have much choice and Monday is the only option available, don't miss it.
A visit to Subotica from Novi Sad is a must, as you'll still enjoy looking at the stunning mosaics, or just sitting at a patio cafe and watching people go by. Park your car in the city center and walk around exploring the main attractions. The most remarkable building here is the magnificent one Town hall, which is also the center around which you will find several lanes dotted with cafes and restaurants. Walk for 5 minutes and you will come across another aesthetically pleasing building Subotica Synagogue (closed on Mondays). You can tour this building, which has a huge historical and cultural significance as "the only synagogue in Europe that contains elements of Hungarian art nouveau". Take a tour inside (tickets are very cheap), as the interior is as awe-inspiring as the building's exterior. If you are interested in learning more about its history, you can also take a guided tour.
It is also in the same area Raichle Palace (closed on Sundays and Mondays), where the Subotica Museum of Contemporary Art is located. I'm not very interested in museums (or modern art) so I decided not to enter the building. However, the architecture is so unique and distinctive that I recommend passing by anyway. Some hidden lanes away from the city center are even more charming to explore, so don't limit yourself to the beaten path.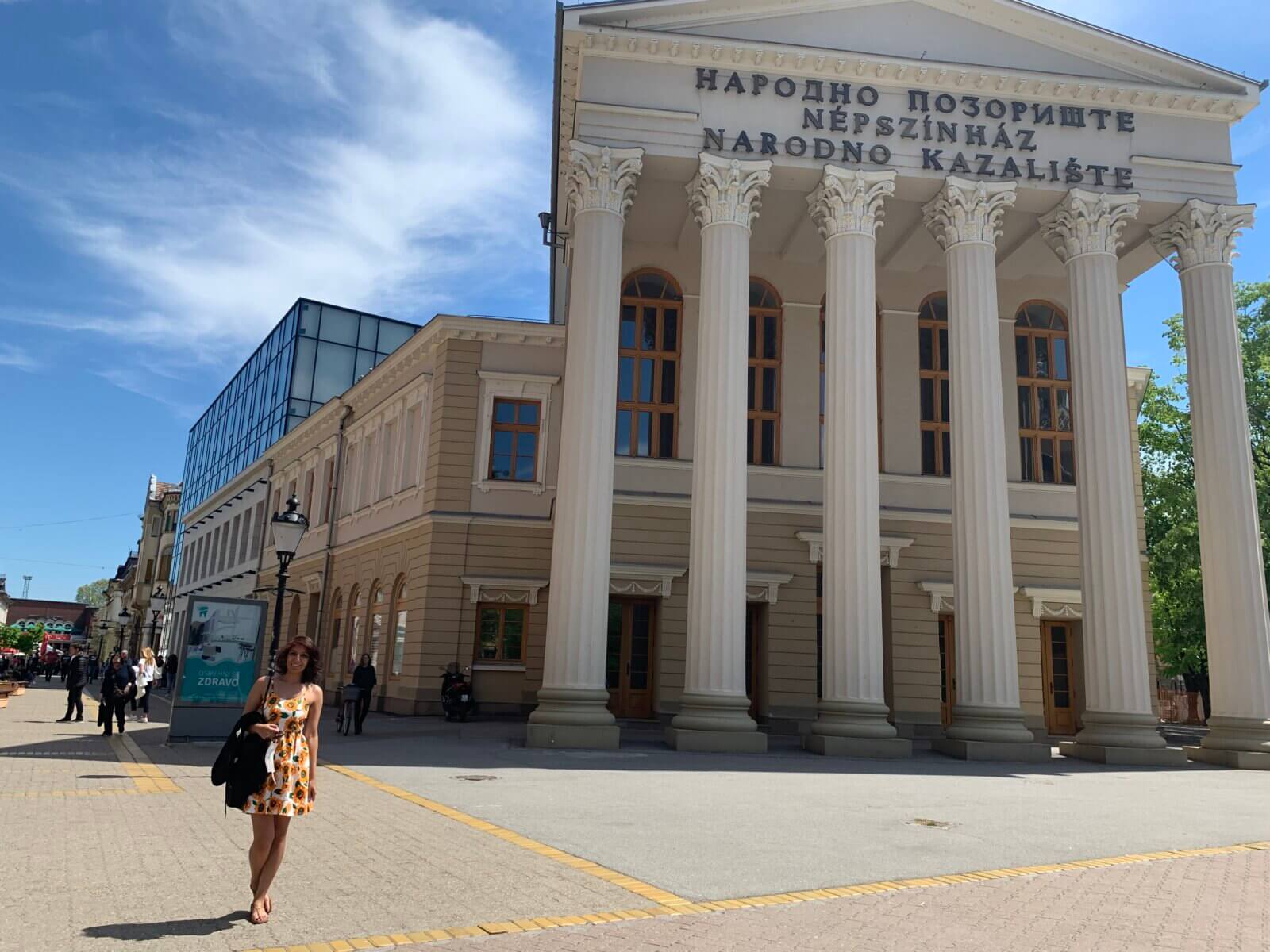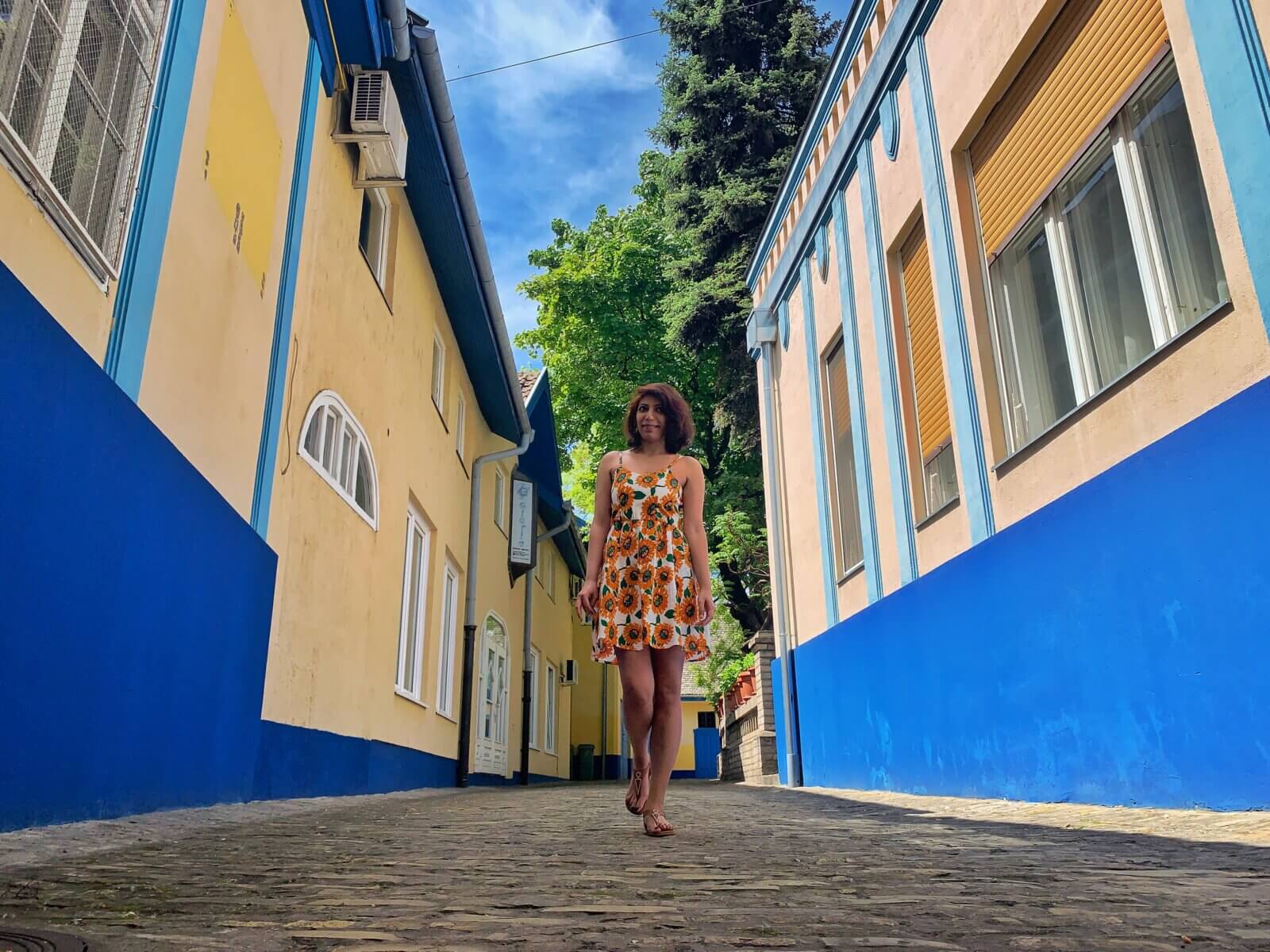 Click here for tips on how to save money while traveling.
Due to its proximity to Hungary, you will find many restaurants in Subotica serving Hungarian dishes such as goulash and burek. Take some time to find a favorite restaurant in the city center or get away from the crowds to nature and peace. Lake Palich.
Although I wouldn't class this lake as beautiful, the area is lively on the weekends and a great place to take a nature walk and enjoy lunch/coffee with a view (or even a picnic). The lake itself stretches for 17 kilometers with promenades and is surrounded by several hotels, restaurants and smaller villas. There is also a zoo for young visitors. You have to drive to this place from the city center as it is about 10 km.
Subotica is known for its unique and remarkable architecture and is a melting pot of several cultures and religious beliefs. There are Catholic churches, Protestant churches, Orthodox churches, a Franciscan monastery, a mosque and a large synagogue. Include it in your 1 week itinerary to Serbia, you won't regret it.
---
Click here to book your stay in Novi Sad.