By Kevin Sue executive director of MEBO International:
More people are using the Internet today than ever before. In America alone, 31% of adults surveyed in early 2021 said they were online "almost all the time," a jump from 21% in 2015. With 5.03 billion people using the internet worldwide, it's safe to say that now is the time to prioritize digital marketing strategies.
With so many people and businesses out there, it makes sense that digital marketing has taken off. After all, successful marketing is all about location, so why not go where the customers are? Brands know that a well-timed email blast, an ad, or a targeted social media ad will help reach the right audience. And with that huge audience at stake, nonprofits can't afford to put digital marketing on the back burner.
What are the challenges of digital marketing?
The biggest challenge in any digital space is finding and connecting with the right audience. In fact, business experts say that not knowing your audience is one of the most important marketing mistakes to avoid. Consider Huggies' failed TV ad campaign, "The Dad Test," in which the commercial portrayed dads as stupid and incompetent. Mocking fatherhood in this way alienated a large portion of their customer base, including single fathers and same-sex couples. Misunderstanding their customers and their values ​​ultimately backfired on the brand, big time.
The last thing a nonprofit wants is to put out a message that misses the mark, or worse, one that drives potential donors away. When leaders know their audience well, an effective digital marketing campaign can strike the right chord with consumers.
What are the benefits of digital marketing?
Marketing in the digital space means reaching a wider audience in a shorter amount of time. A nonprofit organization that needs to reach out to the public to provide relief after a natural disaster will not want to rely on a mailbox flyer. The quick reach is what makes digital marketing so valuable to nonprofits who need to spread the word about their services.
This type of marketing is also inherently creative. Digital spaces can handle more than simple images and text; in fact the more creative the better. Audio, video and other multimedia elements make people stop and click. And for nonprofits using marketing to showcase their mission statement, a video goes a long way over a block of text. The creative element of digital marketing is ultimately a huge benefit when it comes to reaching audiences.
For nonprofits looking to reach new members (and retain existing ones), digital marketing makes outreach easier than ever. A steady stream of volunteers is often vital to nonprofit organizations. And while an annual newsletter asking for help only goes so far, monthly emails highlighting volunteer opportunities continue to engage members. Such digital marketing techniques are a key part of driving audience engagement.
Moreover, digital marketing is a worthwhile investment and it is much more cost-effective than other marketing approaches. Nonprofits that ignore the Internet audience are missing out on great potential profits.
How can nonprofit leaders optimize marketing efforts?
Digital marketing is an important part of building connections and engagement and ultimately attracting new funding. With so many people using the internet every day, investing in digital marketing isn't just a smart move; it is also necessary. Here are some ways to make the most of your efforts:
1. Look for learning opportunities.
If leads are new to digital marketing, start by learning the basics. Explore digital marketing conferences where participants learn how to implement digital marketing strategies and build the necessary skill sets. Explore other successful nonprofit digital marketing campaigns to see what works and seems achievable. These steps will prompt leaders to move forward with a digital marketing campaign that works for their organization.
2. Use SEO and SEM to improve visibility.
Everyone wants their organization to benefit from Internet search results. Search engine optimization and search engine marketing are key steps in that process. Both organic and paid search results are valuable for making connections between nonprofits and Internet users. Leaders can also consider programs like Google's advertising grants, which provide grants to nonprofits for advertising purposes.
3. Don't be afraid to promote supporters.
What good is a strong digital marketing campaign if the audience doesn't see it? The key to successful promotion is knowing where to promote. Nonprofit leaders need to know where their supporters are on the Internet and then target their marketing to supporters in those areas. If, for example, supporters are likely to engage in email marketing, that's a good place to invest time and energy.
4. Segment audiences to build connections.
For nonprofits, it's important to create personal connections with supporters. This is where audience segmentation comes in. This means dividing supporters into groups based on their history with the nonprofit; The benefit: Leaders can create marketing campaigns that target these groups directly. Audiences are more likely to engage when the message speaks to their interests.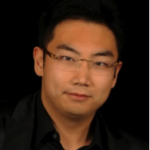 Kevin Sue is the executive director of MEBO International:, a California and Beijing-based intellectual property management company specializing in applied health systems. He also runs Skingenix, which specializes in the research and development of skin organ regeneration and botanical medicines. Kevin is the co-founder Human Heritage Program.