The San Francisco 49ers have an issue with Brock Purdy and Trae Lance for the 2023 NFL season. Kyle Shanahan's team has two of the top-rated young QBs in the NFL, and neither of them is QB1 for Week 1.
If Brock Purdy hadn't been injured in the NFC Championship game loss to the Philadelphia Eagles, this wouldn't have been a contest. However, he did, and it seems likely that Trae Lance will be the QB1 for the first week of the 2023 NFL season.
Brock Purdy looks more suited to lead the 49ers to Super Bowl glory in 2023, as the Iowa State University product is a popular figure in the side's locker room. What's more, he has that dog in him, a trait that neither Jimmy Garoppolo nor Trae Lance have displayed over the past two years. Let's see if he will return to his pre-injury form. if he does, the 49ers have a gem on their hands.
•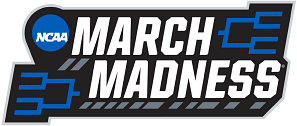 How did Brock Purdy perform in 2022?
2022 Mr. Irrelevant Brock Purdy had a stellar 2022 NFL season that mocked his draft position in that year's NFL Draft.
Purdy finished the regular season throwing for 1,374 yards for thirteen TDs and four picks. Purdy's had a 119.4 passer rating through his five games as a starter, the most by a QB in his first five starts since Kurt Warner in 1999.
His story was one of the highlights of the 2022 NFL season, and he came close to leading the 49ers on a fairytale run to the Super Bowl. If not for his right elbow injury in the 49ers' 31-7 loss to the Philadelphia Eagles in the NFC title game, the fairytale run would have had a fairytale ending.
He started the year as the QB3 behind Trae Lance and Jimmy Garoppolo, but ended up as the undisputed starter, even with Lance and Garoppolo returning from injury. During the NFC title game, Purdy was diagnosed with a severe ulnar collateral ligament (UCL) tear that prevented him from throwing the ball more than ten yards. He is currently rehabilitating his elbow.
How did Trey Lance present himself in 2022?
Ahead of the 2022 NFL season, the San Francisco 49ers did what everyone expected them to do: they named Trey Lance as Garoppolo's starter for the 2022 season. However, the North Dakota State University shot caller appeared in only two contests before suffering a season-ending ankle injury in Week 2 against Geno Smith's Seattle Seahawks.
Lance is back from injury and was spotted participating in OTAs. He finished the season with 194 passing yards, zero touchdowns and one interception. He was sacked twice and fumbled the ball once.
Edited by Shamik Banerjee