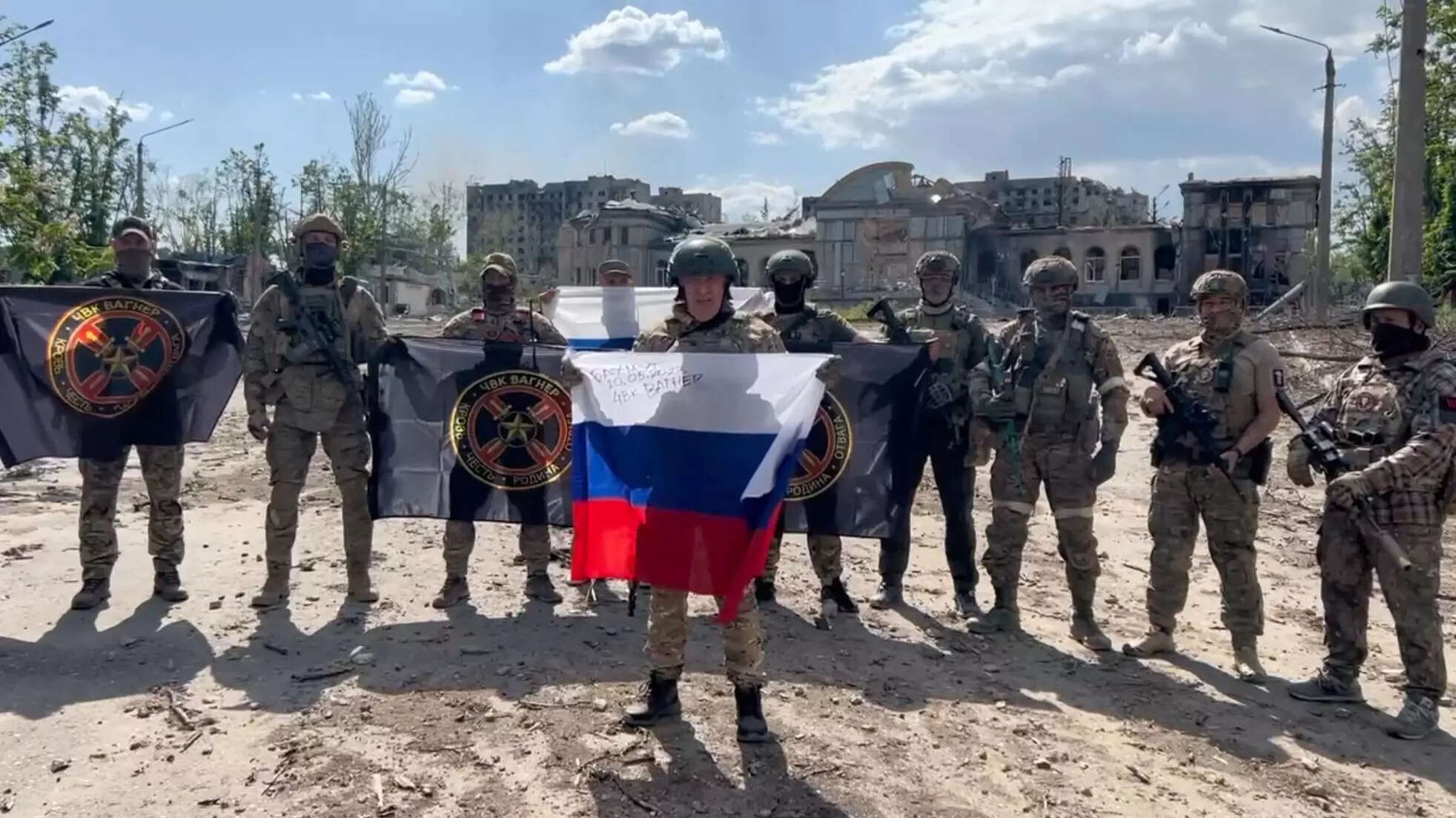 MOSCOW – The leader of Russia's Wagner mercenary group announced on Monday that his fighters would leave. Lucky June 1 and hand over control to the Russian army after claims to capture the entire city.
Both Wagner and the regular Russian army have said they have captured Bakhmut, but Kiev denies this, saying it hangs in a corner of the eastern Ukrainian city and that fighting continues.
"Wagner will leave Artemovsk from May 25 to June 1," the head of "Wagner" Yevgeny Prigogine said in the Telegram audio recording.
Bakhmut was formerly known as Artemovsk, after the Soviet revolutionary, before Ukraine renamed it.
Prigogine said the mercenaries had set up "defensive lines" on the western outskirts of the city ahead of a planned transfer of control to the Russian army.
"If the defense ministry doesn't have enough personnel, we have thousands of generals," said Prigozhin, who is embroiled in an increasingly public spat with Russia's military leadership.
Prigozhin severely criticized Russian Defense Minister Sergei Shoigu and Army Chief of Staff Valery Gerasimov, accusing them of being incompetent and causing large-scale losses to Moscow in the Ukrainian conflict.
Wagner fighters spearheaded Russia's Bakhmut offensive, and Prigozhin's influence grew greatly during Moscow's Ukrainian offensive.
On Saturday, he announced that Bakhmut had fallen to his fighters, speaking in a video with the destroyed city in the background.
At the time, he said Wagner's fighters would be out by May 25.
Russian President Vladimir Putin congratulated Wagner and the Russian army on the alleged victory.
But the president of Ukraine Vladimir Zelensky At the G7 summit held on Sunday, he said that Bakhmut is "not occupied" by Russia.