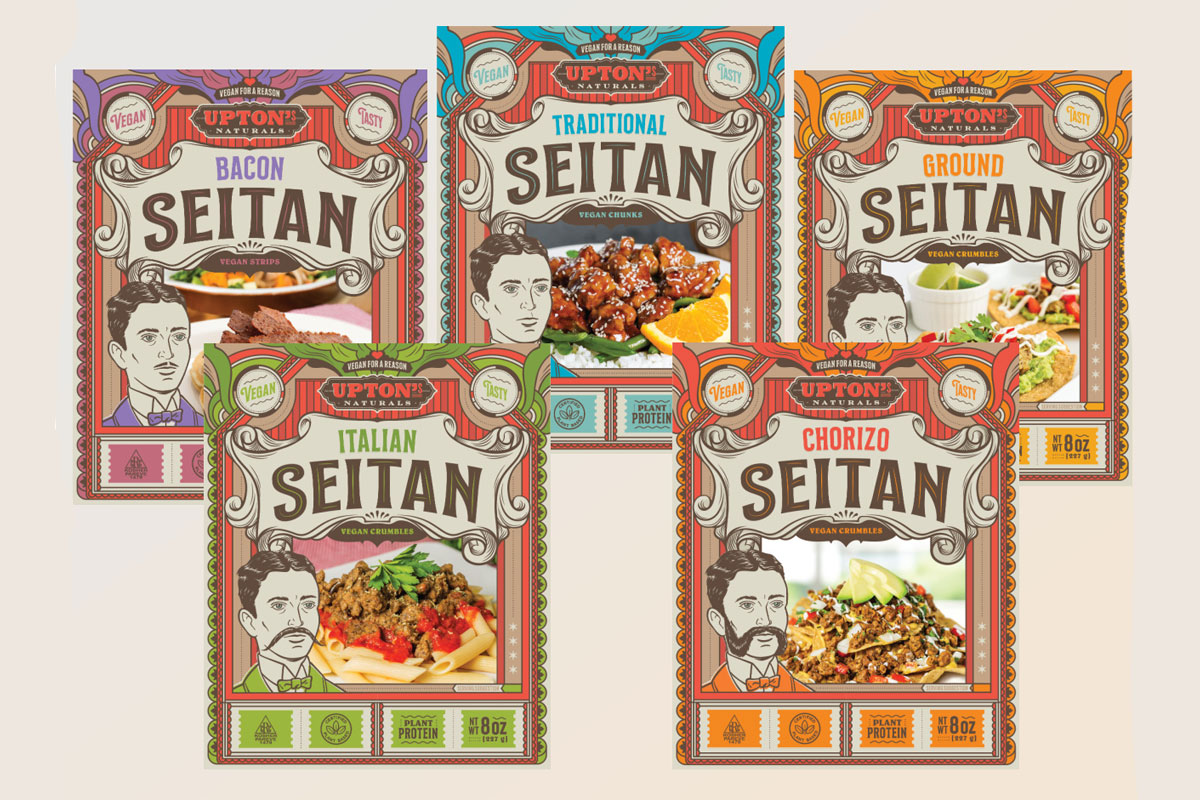 CHICAGO – For Upton's Naturals, a plant-based meat alternative company, the strategy for the independently owned Seitan brand has been one of continuity. Launched in 2006, the brand is available in five meat alternatives, including bacon, chorizo, ground, Italian and traditional.
The company followed up in 2015 with its meat alternative line formulated with jackfruit.
"We've tried to branch out into other things over the years to build brand awareness to keep the business interesting because it's always fun to create new things," said Daniel Stackman, founder of Upton's. "Even through the ups and downs of plant-based popularity on quotes, we didn't change much, which I think is what got us to where we are."
The plant-based category has faced a slowdown in the past few years, but Mr. Stuckman said Seitan has done well.
"According to Q4 2022 SPINS, our brand position organically grew by 10% when the chilled meat alternative category declined by 15% overall," he said. "Upton's Naturals is currently the #1 selling seitan brand in the natural and MULO channels."
Mr. Stackman said they remain cautious.
"I don't think there's much chance of any kind of acceleration at the moment because of the bad press the category is getting," he said. "We're probably at the point now where the excitement is more on the slow build and getting Seitan back is really the main thing. Right now, we're doing everything we can to promote what we have and maintain what we have and provide consumers with products with simple ingredients."
Over the years, Upton's has remained a 100% self-funded company, something Mr. Stackman has been careful to do throughout his career.
"We've had countless private equity and venture capital guys come and meet us at trade shows, and it's hard because when you say yes to them, everything changes," he said. "I've known a lot of people who have ruined themselves by getting into bed with sharks, for example, because all they care about is money."
As a major brand in the seitan category, Mr Stackman is happy with how things are going.
"It's good that we've been able to survive the highs and lows with the cash flow and after all these years we're still on the shelf and we haven't compromised on anything," he said.