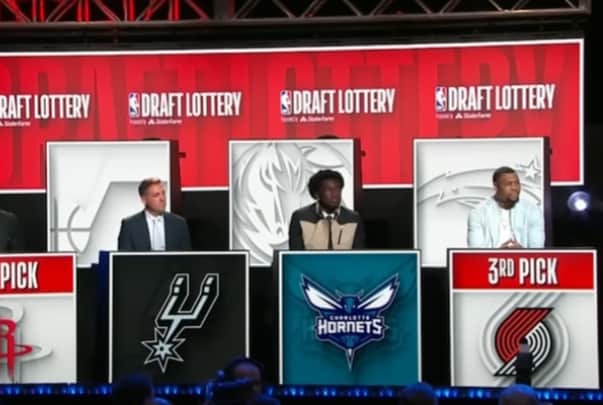 The Portland Trail Blazers win the third overall pick in the 2023 Draft Lottery.
With the third pick in a three-player draft, the Portland Trail Blazers are in a tough spot. Our Andrew Elderbaum is here to guide them through their options.
The NBA Draft Lottery is over and the Portland Trail Blazers missed out on a generational prospect again. Given their luck with centers at the top of the draft, that might be for the best.
The third overall pick is going to open up several scenarios for Portland depending on what Charlotte does ahead of the two of them. And where general manager Joe Cronin sees his team going over the next few seasons.
Option A
The second pick will be either Scoot Henderson or Brandon Miller. If Charlotte goes to Scoot, Portland's choice is made for them. A wing who can create and shoot, Miller is exactly what the Blazers need on their roster.
However, if the Hornets go with Miller, things get very complicated in Rip City. Henderson is an athletic undersized guard.
Portland already has Damian Lillard, Anfernie Simmons and Shaydon Sharp in their backcourt. Henderson would not be in good shape.
Option B
The problem is the huge drop in potential from Scott to the next level of players leaving the Portland Trail Blazers with a dilemma. Do they trade? If they do, are 6 and 11 worth it from Orlando?
Henderson would be the perfect player to team up with Paolo Banchero and Franz Wagner in Orlando. The Magic might even be ready for a quality player as well.
Option C:
Cronin could opt for a veteran to help tackle now. I'm not sure there's anyone moving the needle enough to do that.
O.G. Anunoby, John Collins and the usual suspects are still there. Anonubi is a good player but has a one year contract and will want a maximum extension. I said he's a good player, but he's not a great player.
Collins can be more offensive and is a little bigger, but he also isn't going to carry Portland into playoff contention. Plus, he's been available for a long time and Atlanta hasn't been able to move him.
Version C+
Portland has built a timeshare at the intersection, but eventually has to make a choice.
Golden State tried to fight and rebuild at the same time. It didn't go well. Three wasted lottery picks later, they're still old and fading as contenders.
The Portland Trail Blazers are trying to do the same thing with less talent and fewer assets. I don't have high hopes for their ability to contend with Dame and build for the future.
They can all go in and trade this year's pick for Anfernie Simons to try to win now. That defeats the purpose, because Simons is now more ready to win than Sharp, so what's the point?
Among the big men, the most popular name is Deandre Ayton. If Portland trades Jusuf Nurkic, it makes sense.
There's a reason why a young center with playoff success is available. His teammates and coaches in Phoenix would happily drive him to the airport right now.
Whether he couldn't handle the intensity of Chris Paul and Devin Booker, or if there's something missing in him, Ayton hasn't proven himself to be a winning player.
He will also be expensive to acquire via trade. The Portland Trail Blazers would have to trade this year's pick, Nasir Little, and Anfernie Simmons to get him. In fact, they will destroy their list.
Phoenix lacks depth and needs cap help, so they don't take back Nurkic or some other bad deal. Joc Leetsdale looked good in the playoffs for Phoenix.
Option D:
The final option is for Cronin and the Portland Trail Blazers to finally admit they are not fighting Dame. They can use the number three pick to start their rebuild. That gives them Sharpe, Simons, Miller/Henderson as their base.
Next they move Lillard. The first calls I would make are on teams that just fell short, like Boston, Philly or Toronto.
The 2023 NBA Draft is one month away. All sorts of rumors will be swirling from time to time.
The most likely outcome is that Portland does nothing great and struggles to avoid the playoffs next year. For now, Portland Trail Blazers fans can dream of the hope of a distant future where they play more.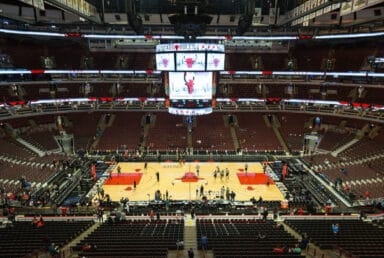 What do you think the Portland Trail Blazers will do with the third overall pick?