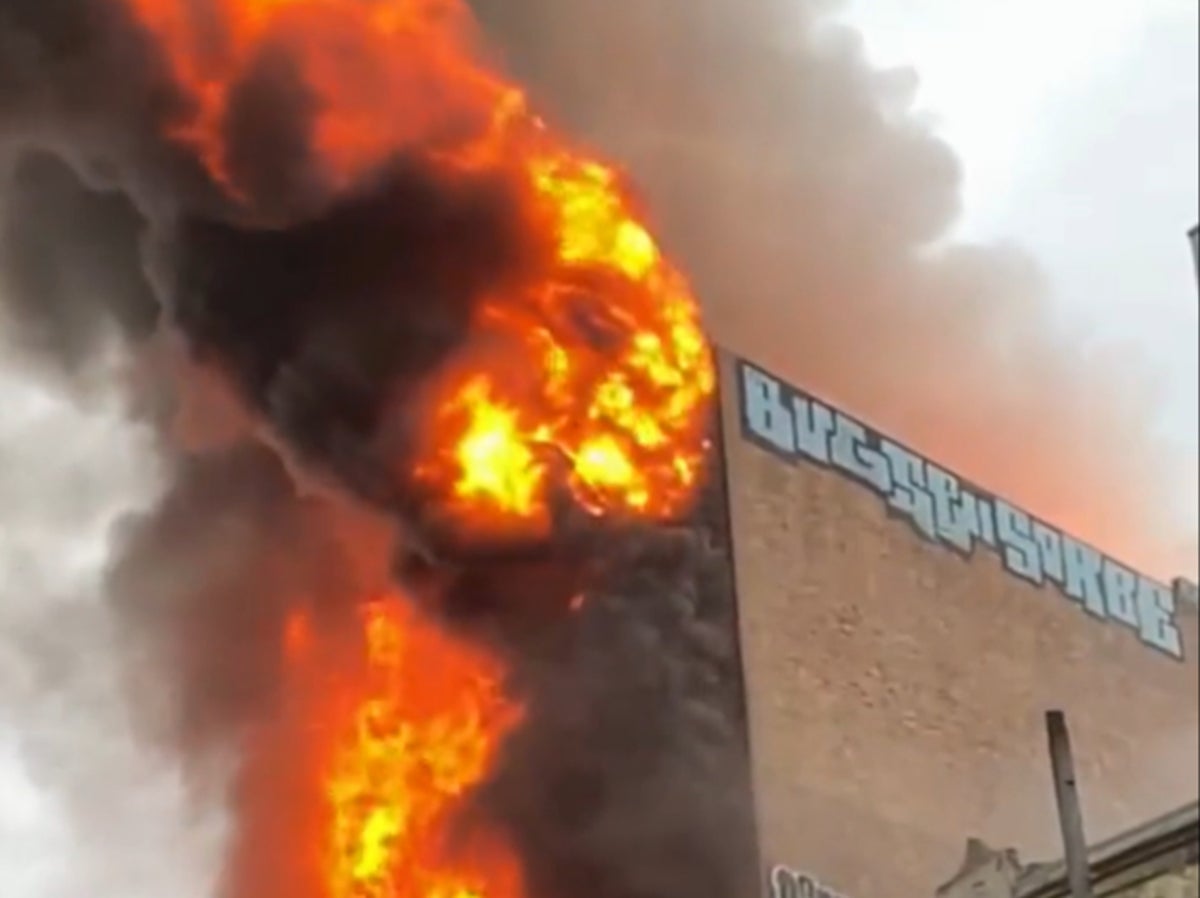 Two teenagers in Australia have surrendered to authorities after a fire broke out in a seven-storey heritage-listed building in Sydney.
The former Henderson Hat factory on Randle Street in Surry Hills caught fire on Thursday.
The fire caused chaos in central Sydney, with several neighboring towers being evacuated. People could be heard screaming as bricks and large pieces of walls began to crash to the ground, local media reported.
A group of youths were seen fleeing the scene, New South Wales Police Acting Assistant Commissioner Paul Dunstan told a news conference on Friday, ABC News reported.
He said two 13-year-olds turned themselves in to two separate police departments last night and were assisting with their investigation.
"The two people we spoke to are 13 years old, we believe the other people are around the same age," he was quoted as saying.
Officials said they are aware of three or four other youths who were present and are urging them to come forward with their parents.
The fire has been described as a "once-in-a-decade type of fire".
Fire and Rescue NSW (FRNSW) acting commissioner Jeremy Futrell said the fire was a "defining point" in the careers of all firefighters involved.
"One thing I can guarantee at the end of their careers is that this is one of the important events they will look at," he was quoted as saying by the newspaper.
Authorities said firefighters had to work through the night to control the "extremely intense fire", while some walls were at significant risk of collapse, FRNSW inspector Adam Dewberry was quoted as saying.
"[It was] a fast escalating fire, very intense, abandoned building, old timbers, dried timbers, reportedly rotten, which contributed to the considerable intensity and spread of this fire," he said.
Authorities said at least 70 residents had been evacuated from surrounding buildings and the exclusion zone was expected to remain in place for seven days, the BBC reported.
Fire officials said the NSW Police Arson Squad had taken over the investigation into the cause of the fire.