Transformation of the day. Cynara lost 62 pounds. Newly divorced and dealing with depression, she knew it was time for a change. She shared with us the mix of healthy eating habits and exercise she uses to get results.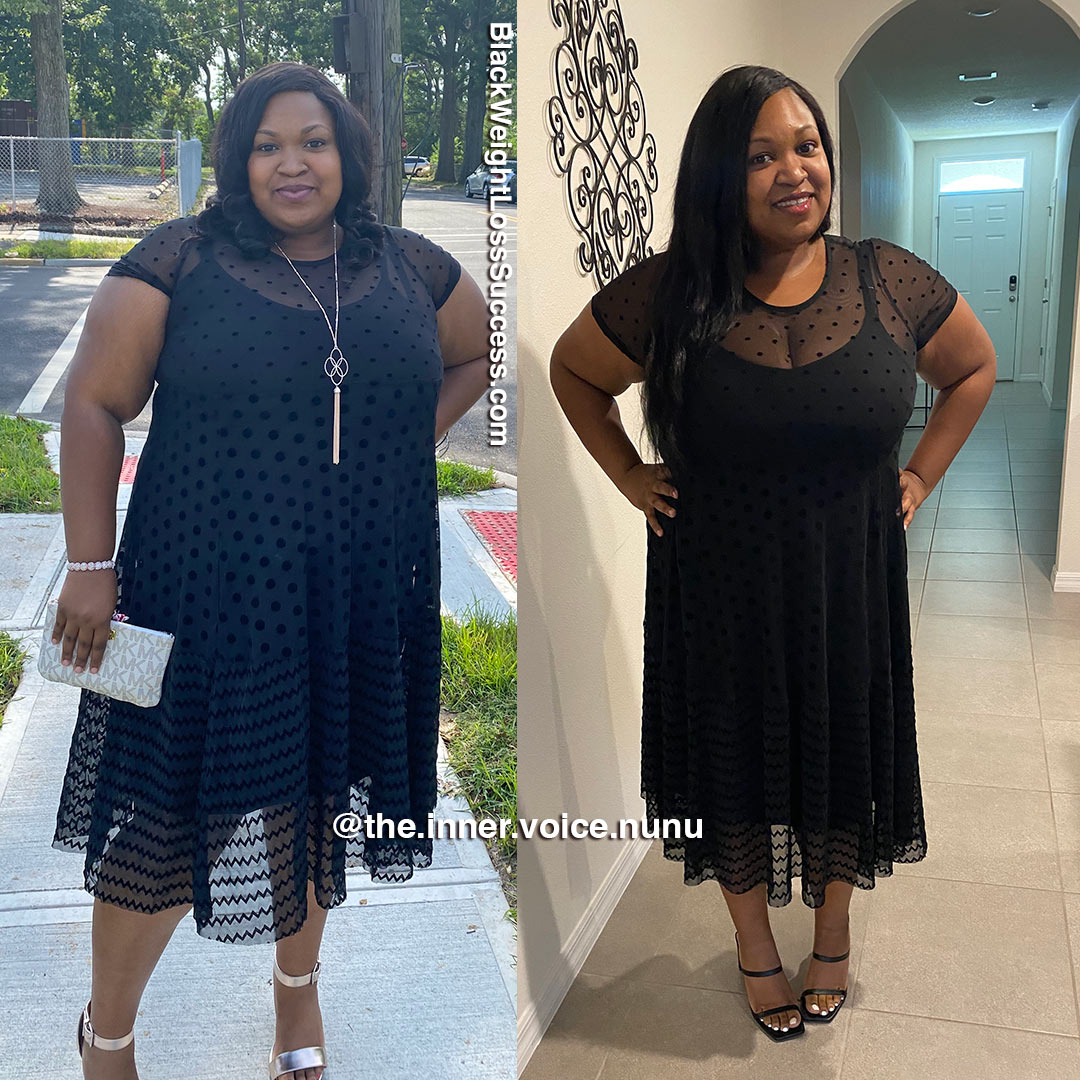 Social media
Instagram: @the.inner.voice.nunu
Facebook: Cinara Johnson
Tik Tok. theinnervoicenunu:
What was your motivation? What inspired you to keep going even when you felt like giving up?
I was newly divorced and severely depressed. I knew I had to make a drastic life change or my mental and physical health would be at risk.
What inspires me is knowing that I can overcome any challenge by staying consistent.
How have you changed your eating habits?
I started with intermittent fasting. I also reduced my bad carb intake, increased my water to the recommended daily amount, started a vitamin regimen, and used portion control.
What is your workout routine?
I dreaded working out. Since I was newly single, I decided to use exercise as a place to meet new people. I tried at least seven new things. weekly beach yoga, weekly boxing training, aqua zumba, pole fitness, dancing, exploring my neighborhood and outdoor training.
How often did you exercise?
I worked out at least three times a week on slow week and up to 5 times a week on beast mode.
What was your starting weight?
320 pounds
What is your current weight?
258 pounds – I am wearing the same dress in my before and now photos.
How tall are you?
5'5″
When did you start your journey?
I started in July 2022.
How long did your transformation take?
It lasted six months.
Is weight loss surgery part of your journey?
No surgery
What's the biggest lesson you've learned so far?
Do yourself a favor and don't watch the scale. Small daily changes will lead to big wins as long as you are consistent and don't give up if you don't see results right away.
What advice do you have for women who want to lose weight?
It's not a sprint. Good things take time. Find workouts you love to do and make them fun. If even dancing while doing the dishes, it's a movement.
We often think we have to be big and have high expectations. Just try it. Trying leads to doing unless you give up.