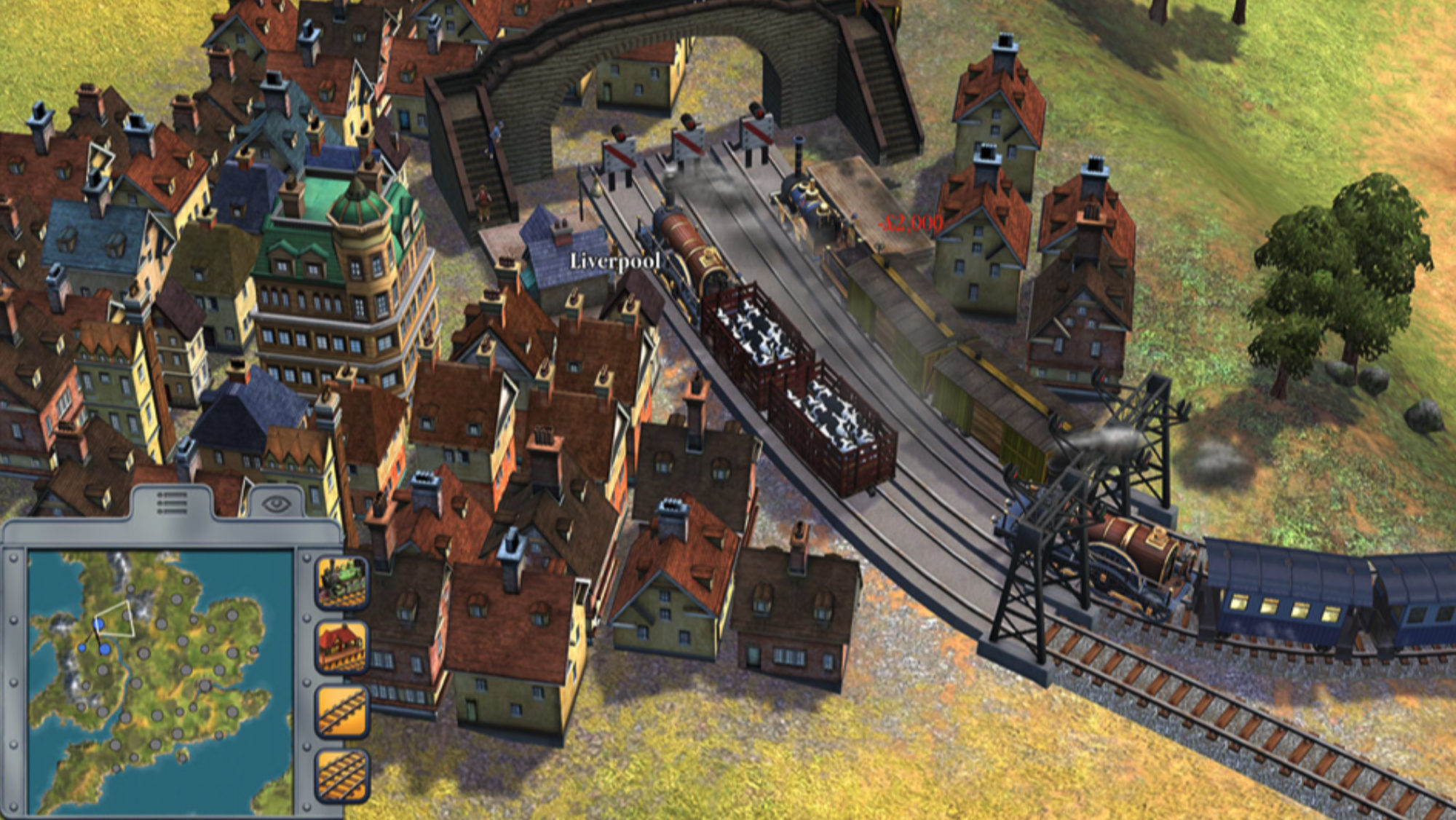 Sim City inspired Cityscapes inspiration. Landing on Apple Arcade, Sim Builder comes to the App Store as another slice of exploratory-tinged strategic action.
Originally released in 2006, Sid Meier's Railroads! A faithful iPhone and iPad conversion of the classic business simulation that will let you play the much-loved PC title on your daily commute.
As with the original, the game takes players back to the golden age of steam and tasks the player with building tracks, managing resources, and competing with famous rival tycoons as you try to get your own railroad empire off the ground.
Although the game strictly maintains the look, charm, and leisurely pace of the original, this new version offers some 21st-century improvements, such as iCloud game saves and additional campaigns and scenarios.
The classic strategy game makes a smooth journey to mobile
Competing against legendary AI-controlled captains of industry like George Stevenson and Tsar Nicholas II, you'll create new networks across the 19th century world map before it all becomes addictive.
From managing your suppliers and controlling building materials to controlling your stock and the consequences of your competitors' mergers and dissolutions, playing this new mobile version shines a light on just how deep the gameplay of the original game was back in the day.
The big test of this handheld version was always going to be how well the point and mouse controls of the PC original would be approximated and updated for a touchscreen device.
While we sometimes struggled to navigate our way around the mini-map and accurately place tracks on the small playing field, the good news is that the app is mostly running with flying colors.
Combining tense big business decisions, history lessons, and the immersive satisfaction of building a model railroad, Sid Meier's Railroads reaches its new destination in some style.
---