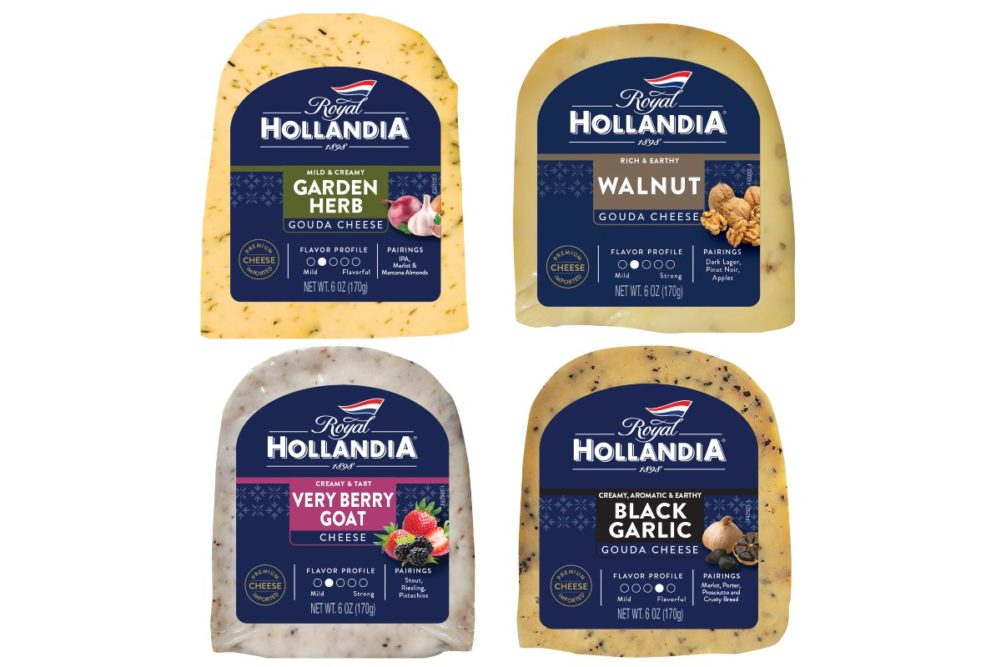 PARAMUS, NJ – Royal Hollandia has introduced four new seasonal flavors for its line of premium Dutch cheese wedges.
the brand's newest limited edition products powered by Royal FrieslandCampina are Black Garlic Gouda, Walnut Gouda, Garden Herb Gouda and Berry Goat Cheese.
Each wedge is 6 ounces, and the cheeses are sold in boxes of 10.
"We are excited to launch four unique seasonal flavors of the Royal Hollandia wedge product line," said FrieslandCampina's marketing director Debbie Seif, who added that the company expects the cheeses to be "a big hit with consumers who trust Royal Hollandia- in its premium quality products."
The brand's established lineup of wedges includes Mild Gouda, Mediterranean Herb, Mild Goat, Mild Edam, Mild Maasdam, Spiced Leiden and Smoked Beechwood.