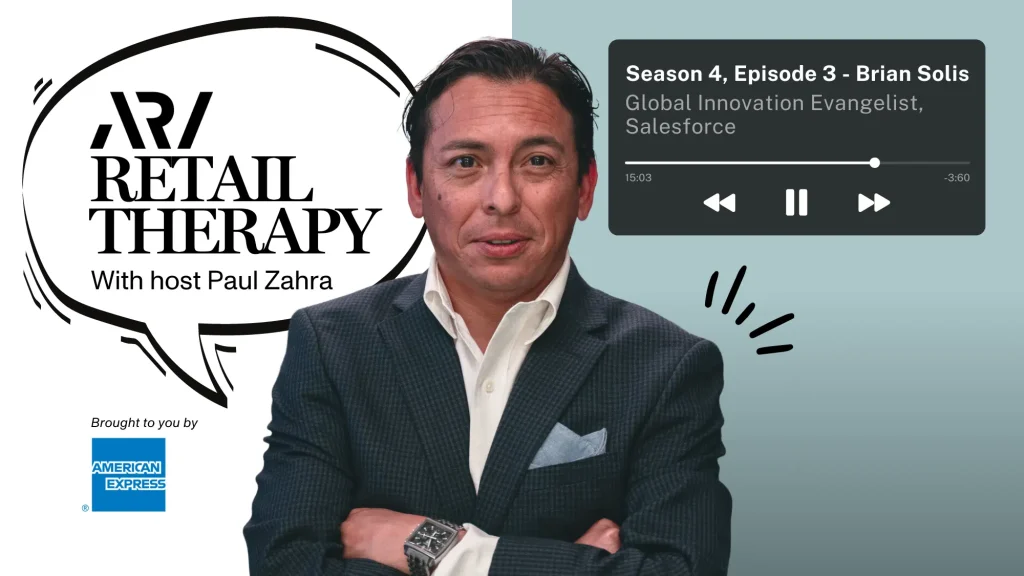 On this episode of Retail Therapy, we're excited to host Brian Solis. Brian is a leading digital anthropologist and futurist known for his expertise in digital transformation, customer experience and innovation. He is currently the Global Innovation Evangelist at Salesforce, where he uses his vast knowledge to drive thought leadership and research.
Join host Paul Zahra, CEO of ARA, to delve into Brian's unique perspective on the ever-evolving retail industry. With over 700,000 followers on social media, Brian brings a wealth of insight and observation to the table, offering a glimpse into the future of retail.
Listen to Brian and Paul discuss the following topics:
Brian's journey as a digital anthropologist and futurist
The role of ethics in shaping customer purchase decisions and how companies can get ahead of the curve
The impact of the Covid-19 pandemic on the future of retail and the disconnect between older and younger customers
The importance of customer retention and redefining customer loyalty
Addressing the growing digital divide and its impact on the workforce
Navigating the complex economic landscape for retailers in the current climate.
Listen here.
Or listen on Apple | Amazon |Spotify | Google: