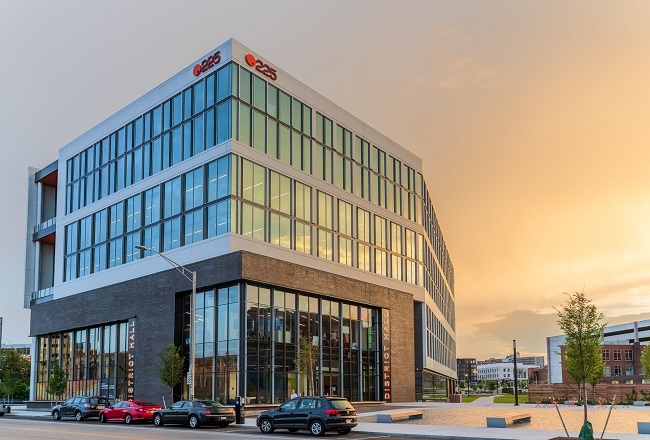 PROVIDENCE – Rhode Island marketing agency RDW Group recently leased offices in the CIC Providence building at 225 Dyer St. in the Innovation District in downtown Providence, the company recently announced.
The move to leased office space inside the CIC building comes after RDW Group sold its former home in Providence, a 26,000-square-foot brick office building at 125 Holden St., off Smith Hill near the Statehouse.
The Holden Street property was purchased by Paolino Properties LP earlier this year for $3.1 million.
RDW Group called the new space in the CIC building "more flexible" than its former Holden Street offices.
"The move to CIC was made possible by new technology in the workplace, but is also a direct result of how we've evolved as an agency," said Phil Losko, managing partner of RDW Group. "Our teams are becoming more collaborative, and our customers are also thinking more innovatively. We hope that our new space will enable us to take the partnership to the next level."
RDW Group also has an office on Tremont St. in Boston. at 141.
The marketing firm has been in business since 1986 and currently employs 35 people in Providence, with 60 additional employees working throughout the region, the company said.
"Some of the things that attracted RDW to the Dyer Street space were the vibrant and diverse community of innovators, access to the amenities of CIC and nearby neighborhoods, and the opportunity for expansion," the company said in a statement announcing the move. "Given RDW's extensive client list in the higher education, healthcare, energy and public health industries, the agency has also attracted a strong presence in those industries in the Innovation District."
RDW Group's second-floor space in the CIC building is exclusively dedicated to the company, with approximately 1,000 square feet of space. RDW Group also utilizes an additional 30,000 square feet of in-person meeting space, collaboration spaces and production studio space that CIC makes available to the building's tenants.
"Our industry, like many others, has undergone a workplace transformation over the past few years," Losko said. "We've been thinking about relocating for some time, but with the flexible work arrangements and digital-focused opportunities we've embraced, we felt now was the right time for our team."
Losko said the company's employees "already feel a renewed sense of inspiration" and connection with each other and the community in the offices in the new CIC buildings.
"It's a very exciting, dynamic time for our agency, and we're excited to be a part of such a growth-oriented, vibrant part of Providence," Losko said.
Marc Larocque is a PBN author.

Want to share this story? Click here to purchase a link that allows anyone to read it on any device, whether they're a subscriber or not.