Fighters in Indonesia's Papua region have threatened to shoot a New Zealand pilot they took hostage in February if independence talks do not begin.
The demand comes in a new video released by the group on Friday, showing an emaciated Philippe Mehrtens holding the banned Morning Star flag, a symbol of Papuan independence.
Flanked by Papuan fighters waving rifles, Mr Mehrtens said they wanted other countries to take part in talks on the region's bid for independence from Indonesia.
He said. "If it doesn't happen within two months, they say they will shoot me."
Indonesia's foreign ministry and New Zealand's embassy in Jakarta did not comment on the video.
Indonesian authorities previously said they were trying to negotiate the pilot's release, but they have had trouble accessing the part of the country where he is being held.
West Papua Liberation Army fighters caught Mr. Merhtens after he landed on a commercial plane Nduga mountain region.
He was helping to evacuate 15 construction workers who were in danger of dying while building a health center in a remote district.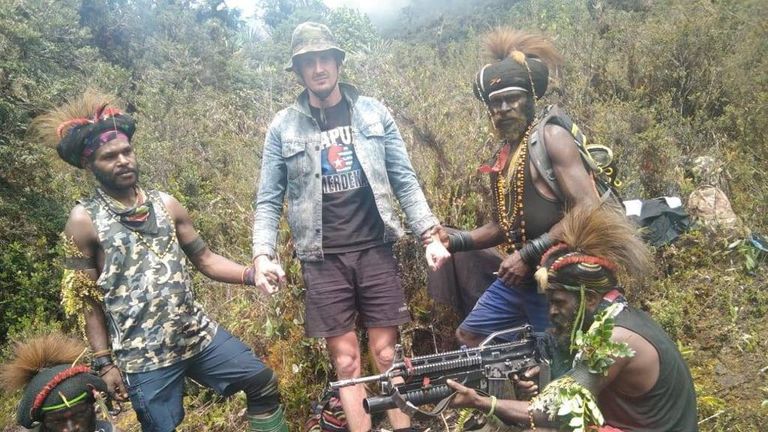 According to rebel spokesman Sebi Sambom, the passengers were released because they were Papuans.
But Mr Merhtens, who is from Christchurch and works for Indonesian company Susi Air, is hooked.
Separatists in Papua, a poor but resource-rich region in the country's far east that borders Papua New Guinea, often believe that outsiders are government spies.
Papua became part of Indonesia in a controversial vote in 1969 and has been in an insurgency ever since, with frequent violence between locals and security forces.
In recent years, fighters have been able to acquire better weapons, increasing the number of encounters.