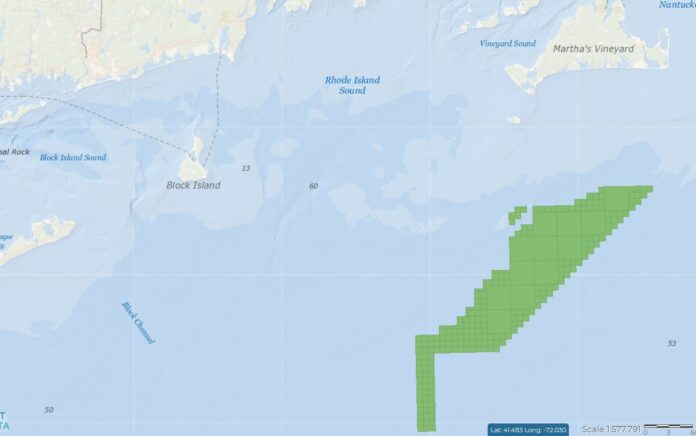 PROVIDENCE – Rhode Island Energy says it has received only one response to the utility's request for proposals to add 600 to 1,000 megawatts of new offshore wind.
Orsted A/S and Eversource EnergyThe partnership, which is already seeking final approval for its Revolution Wind project, is seeking to develop another 884 megawatts of offshore wind with its Revolution Wind 2 proposal.
In a statement Friday, Rhode Island Energy President Dave J.
"While we had hoped to see more developers submit additional proposals under this appeal, we also know that many factors are currently at play," he said. "As we move forward, our evaluation will consider future energy affordability and how this proposal meets the requirements of both the RFP and state law."
Rhode Island Energy's bid for offshore wind was a result of the Affordable Clean Energy Security Act of 2022, a state law that requires 100% of all electricity sold in Rhode Island to be generated from renewable sources by 2033.
Rhode Island Energy issued an RFP in October, with submissions due March 13.
In a statement, Bonenberger said the company is "committed to helping Rhode Island meet its major clean energy goals and will carefully study a joint proposal from Orsted and Eversource… Our goal is to advance the clean energy transition while keeping energy affordable and reliable." for our customers. This is the lens through which we will evaluate the proposal."
Rhode Island Energy will now evaluate the proposal, a process that will take three months. A public version of the app will be available next week after Rhode Island Energy shares it with the RI Office of Energy Resources and the RI Division of Public Utilities and Carriers, the utility said.
Between the March 13 filing deadline and Friday, the company was tight-lipped about the number of offers it received.
According to the procurement schedule on the Rhode Island Energy website, conditional approval of the bid is scheduled for June 21, and contract negotiations will last until September. The company expects to submit the proposed contract for approval by the Public Utilities Commission of the Republic of Armenia by November 13.
Earlier this week, Orsted and Eversource said Revolution 2 would power more than 500,000 homes in Rhode Island (there are only about 500,000 homes in Rhode Island, according to the U.S. Census Bureau) and send $2 billion into the state's blue. economy and create approximately 75 new local engineering jobs at the state-of-the-art facility that will serve as the Orsted Engineering Center. They also proposed a $35 million investment for a regional offshore wind logistics and operations hub at North Kingstown's Quonset Point.
Spokesperson for Orsted and Eversource, Megan Weems said the Revolution Wind 2 will be deployed in federal waters in the partnership's northeast lease area off the coast of southern New England.
Christopher Allen is a PBN staff writer. You can reach him at Allen@PBN.com

Want to share this story? Click here to purchase a link that allows anyone to read it on any device, whether they're a subscriber or not.