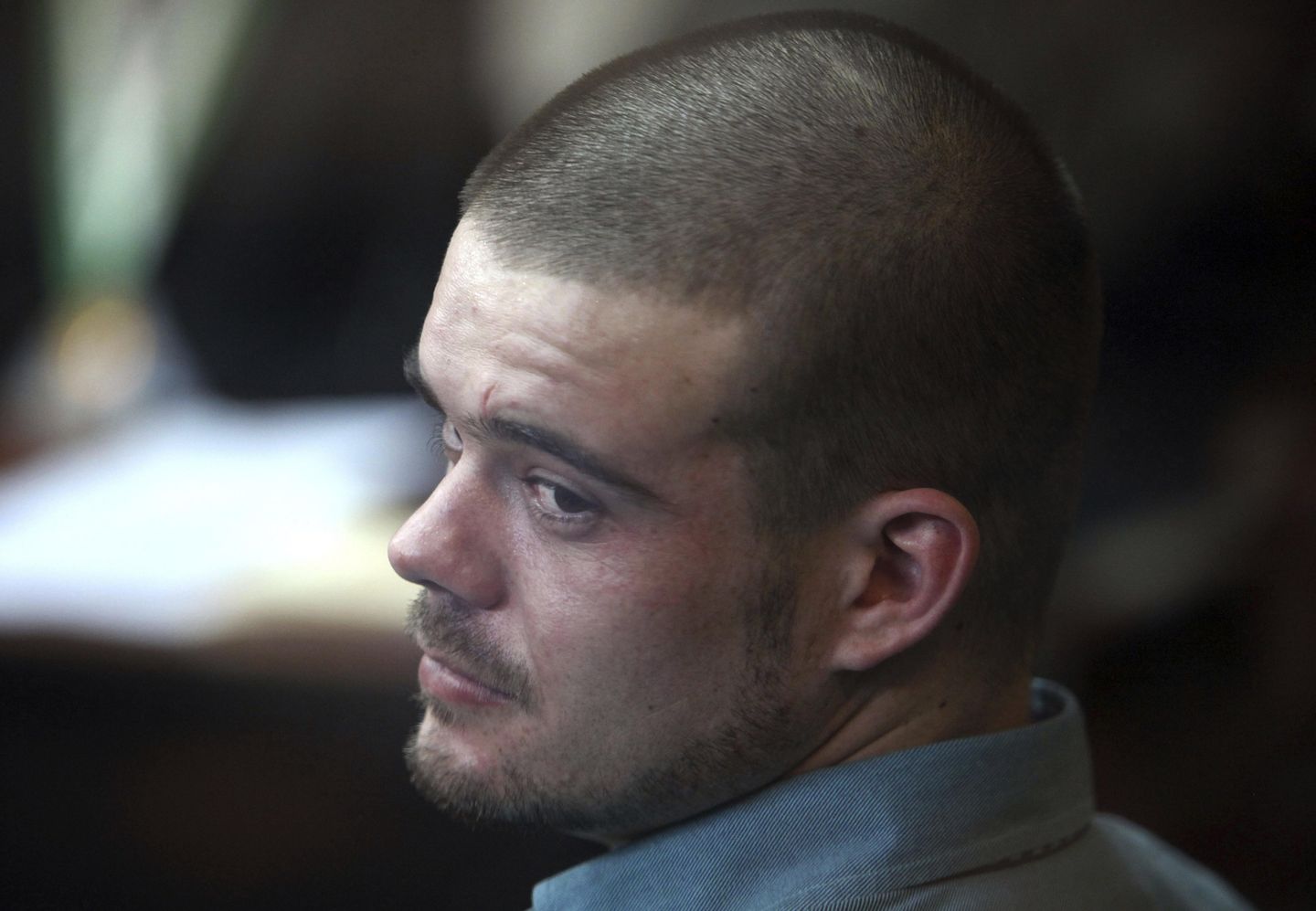 LIMA, Peru — The attorney for the prime suspect in the 2005 disappearance of American student Natalee Holloway said Monday that his client has changed his mind and plans to challenge her extradition to the United States.
Defense attorney Maximo Altes announced the decision for Dutchman Joran van der Sloot hours after the Peruvian government confirmed the extradition would take place on Thursday. Althez said van der Sloot changed course after meeting with Dutch diplomats.
"He does not want to be extradited to the United States of America," Altez said, adding that he intends to file a writ of habeas corpus. "He was visited today by his embassy (representatives) who made him see what a mistake he made by extraditing himself without due process."
---
---
The lawyer said van der Sloot was never notified of the open extradition process and as a result was unable to contest it. Less than a week ago, Altez said his client explained in a letter that he was not going to contest extradition.
The embassy did not immediately respond to a request for comment. Peru's foreign ministry said it "has not received any complaints from the Netherlands regarding the case."
Earlier on Monday, the head of Peru's prison system, Javier Llaque, told The Associated Press that van der Sloot's custody would be handed over to Interpol "first thing in the morning" on Thursday, after which the Dutchman would be taken to the airport. the capital city of Lima to board a plane to the US
Van der Sloot arrived at a Lima correctional facility on Saturday under tight security after a long overland journey from a prison in the Andes, where he was serving a 28-year sentence for killing a Peruvian woman.
The Peruvian government announced on May 10 that it would temporarily hand over custody of van der Sloot to US authorities to face trial on charges of extortion and money laundering.
Holloway, who lived in suburban Birmingham, Alabama, was 18 when she was last seen on a trip to the Caribbean island of Aruba with classmates. She was last seen leaving a bar with van der Sloot, who was a student at the island's international school.
Van der Sloot was identified as a suspect and arrested weeks later along with two Surinamese brothers. Holloway's body was never found and no charges were filed in the case. A judge later pronounced Holloway dead.
The federal charges against Van der Sloot in Alabama stem from allegations that he tried to extort Holloway's family in 2010 by promising to take his body for hundreds of thousands of dollars. A grand jury indicted him that year on one count each of wire fraud and racketeering.
Also in 2010, van der Sloot was arrested in Peru for the murder of Stephanie Flores, 21, a business student from a prominent family who was killed five years after Holloway disappeared. Van der Sloot pleaded guilty to the Flores case in 2012.
A 2001 treaty between Peru and the United States allows for the temporary extradition of a suspect to face trial in the other country. The time van der Sloot spends in the U.S. "will be extended until the end of the criminal case," including the appeals process, if any, the South American country said in a decision published in the Federal Register. The resolution also states that the US authorities have agreed to return the suspect to Peruvian custody.
The young woman's mother, Beth Holloway, said in a statement released after Peruvian authorities agreed to the extradition last month that the family was "finally getting justice for Natalie."
"It's been a very long and painful road, but the persistence of many will pay off," Beth Holloway said.
Copyright © 2023 The Washington Times, LLC.