EKM, a UK ecommerce website platform, and ChannelGrabber, a multichannel order management software provider, join forces to explore the power of becoming a multichannel ecommerce retailer.
Perhaps you are already selling on one sales channel, selling through a website created on EKM, or you have become an established retailer on a marketplace such as OnBuy. The next step is to utilise a multichannel presence, one that combines Direct To Consumer (DTC) with Marketplaces, such as Amazon, eBay, OnBuy and Etsy, to leverage as many opportunities as possible.
Sounds simple right? 
In theory, maybe. But in practice, it can be a difficult process. Going multichannel marks a significant step in ecommerce maturity and business complexity. It requires greater resources and infrastructure to support and overcome administration, logistical and operational challenges. There are numerous challenges, from consolidating orders to managing product data, to handling customer service and integrating couriers and fulfilment services. But that is not to say these challenges are not worth the effort. Turning multichannel can be a risk-reducing strategy and avoid one platform becoming a majority stake in your business' success. A multichannel presence can also help capture more sales opportunities and to better manage your inventory amongst other benefits.  In the following article, we explore 5 vital factors to maximising sales and creating a multichannel presence.
Join us as we discuss:
Engaging with platform specialists
Making Direct to Consumer work for you
Making Marketplaces work for you
Making order management work for you
Selecting locally-based service providers 
"Partner status demonstrates an agency's commitment to being a platform specialist, which is why marketing agencies value it."
Factor 1: Engage with Platform Specialists
The most important thing to appreciate is the knowledge required to excel in creating an ecommerce website or on a marketplace. Anyone can create a website or create a product listing. Specialist knowledge is crucial in attracting desired consumers to view your products, and having the necessary cues to convince them to make a purchase. This leads to increased market share, profitability and a stronger brand. In contrast, by failing to seek specialist advice you may end up with a potentially expensive experiment that fails to deliver a return on investment and losses valuable time. 
Speaking with ecommerce experts can help you to strategise the best steps for creating a multichannel presence and the most natural sequence for your growth plans. For example, you may look to establish a DTC website that sells your own brand of clothing. As the stock is influenced by the seasons,  you may catch yourself at the end of one season with excess stock. An ecommerce expert may recommend a number of options to you. One may be to utilise order management software such as ChannelGrabber. This can enable you to automatically manage inventory allocation across sales channels. Thus avoiding sellouts on one channel when too much stock has been allocated to another. Alternatively, they might recommend using different marketplaces to sell excess stock either singularly or in a bundle at different price points, such as OnBuy or eBay. This can help shift stock faster whilst simultaneously reducing warehousing costs. This is a tactic used by many large and small ecommerce companies, including the likes of Seasalt Cornwall Official Outlet and the Footasylum Outlet 
A quick hunt around different ecommerce agencies can help you to find written resources that can help make your selection of platforms and marketplaces easier. You should also take advantage of ecommerce marketing agencies that even offer free no obligations discovery calls to inform your ecommerce marketing strategy.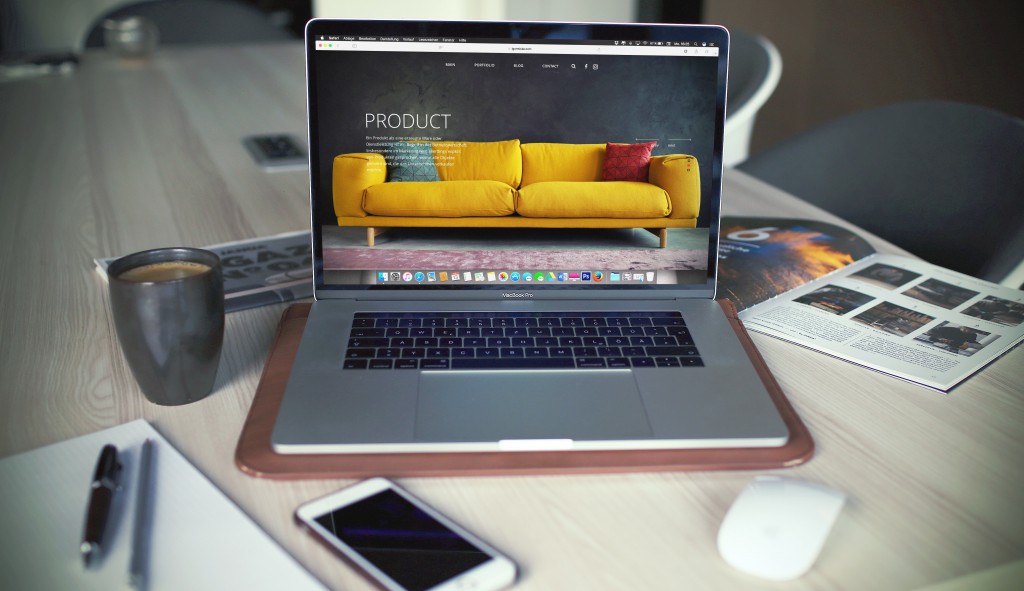 Factor 2: Make Direct To Consumer work for you
Building a direct-to-consumer (DTC) presence is an alternative way of saying creating an ecommerce website to sell your products. These products may be sourced from a distributor or be manufactured as part of your own brand. Ecommerce businesses often reach this position from one of three avenues. The first route is taken by businesses that are traditionally a brick and mortar store, physically selling at pop-up stores or at market stalls, who are ready to capture the opportunity digital presents. The second route, which has become more popular since the pandemic, is a business that has created a strong presence on a marketplace, such as Amazon, eBay or OnBuy, and is ready to launch its own website. The third route is a manufacturer or distributor that has identified an opportunity to sell directly to the consumer cutting out the middleman and recuperating some of the profit lost between the cost price and retail price. 
"…an opportunity to sell directly to the consumer cutting out the middleman and recuperating some of the profit lost between the cost price and retail price."
All of these avenues can lead to higher sales volumes and profit margins. Through DTC you can avoid paying seller fees for listing on marketplaces, reduce the reliance on third parties pushing your products and safeguard your supply chain details.
If you are thinking of setting up a website for DTC there are still a couple of considerations to bare in mind. The first is the development and maintenance of the website. Due to the dynamic nature of web design and development, it is important to select the right ecommerce platform and package to match your business size, resource and expertise. EKM, the fastest ecommerce platform available in the UK, offers any customer who signs up on a basic plan or higher an account manager who gives a welcome call to demonstrate how to get the most out of the platform. Customers on the standard tier of EKM have continuous support for the first 6 months. This level of interaction is really beneficial in helping an ecommerce business to identify its needs, start building its presence online and receive valuable advice on elements such as design and marketing to uploading products. 
Another key consideration of DTC is how best to handle the varying cost of acquisition for marketing. Search Engine Optimization (SEO) and Search Engine Marketing (SEM) are the two main routes to your website, so embedding best practices is essential. Search Engine Optimisation is the process of embedding key metadata into your website so Search Engines, such as Google and Bing, are able to crawl your website and rank your site for specific keywords. Content marketing is an essential part of Search Engine Optimisation, the following article by Cloud Seller Pro goes more in-depth into what content marketing is and how it can benefit your business's SEO. On the other hand, Search Engine Marketing is the use of paid advertising on Search Engines providers, such as Google Ads or Bing Ads. As the majority of marketplaces charge a 10-15% seller fee, you should consider if setting up a DTC website can sell products at a lower cost per sale.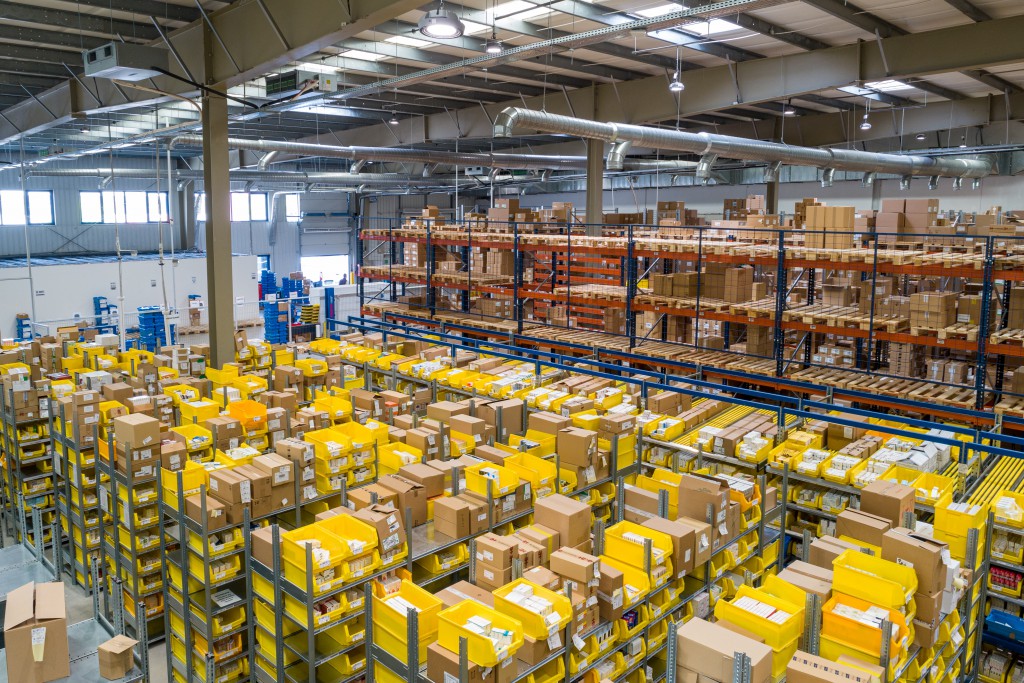 Factor 3: Make Marketplaces work for you
The rise of marketplaces in the past couple of years has been phenomenal. What started with only a couple has mushroomed into a plethora of options for different industries and product types.  When choosing a marketplace to sell on, it's important to think about the audience that visits it, the fees charged by the platform, and the process to list products and manage orders. 
Much like a DTC channel, before selecting a marketplace, make sure you understand who will manage the products and orders. In principle, most marketplaces are similar in what they offer, but it is important to acknowledge each marketplace has slightly different requirements for its product data, payment methods, product copy and imagery. 
A retailer's first venture into multichannel often begins with one of the most popular marketplaces, such as Amazon, eBay, or Etsy. Each one presents a slightly different opportunity. Amazon has a big digital presence and is a one-stop shop for all types of products, but it also has the highest fees. eBay caters to modern consumers and specialises in specific areas like automotive parts, and reselling of collectables. Whilst Etsy positions itself as being suitable for creative artisans who sell unique and bespoke products.
Stepping back from the three most of largest marketplaces allows other platforms to be considered. Doing so enables you to explore marketplaces that offer a variety of different benefits, such as lower seller fees, niche audience focuses, or higher seller ratings. For example, one rising star is OnBuy. Unlike Amazon, which has seen growth in its own branded consumer goods, OnBuy promises its sellers greater security, trust and fair opportunity, by not becoming a competitor to its sellers. In a similar vein to EKM, the UK-based support of OnBuy is focused towards helping its sellers succeed by providing help from real people. 
If you are starting out on a marketplace it can be useful to have assistance on hand to answer queries and navigate a sometimes overwhelming space. With access to support you can tap into their knowledge on how to grow your store, improve product listings and understand your sales and overall performance. 
In a similar token to web builds, marketplaces traditionally provide two options for product listings. The first is through organic results on the marketplace. These are often influenced by the keywords used in a product description, product data and product name. The second is through sponsored or paid listings, which can target users to match specific keywords. Having access to human support whilst navigating these options can be helpful in making sure the decisions you make are informed and lead to the best results for your business.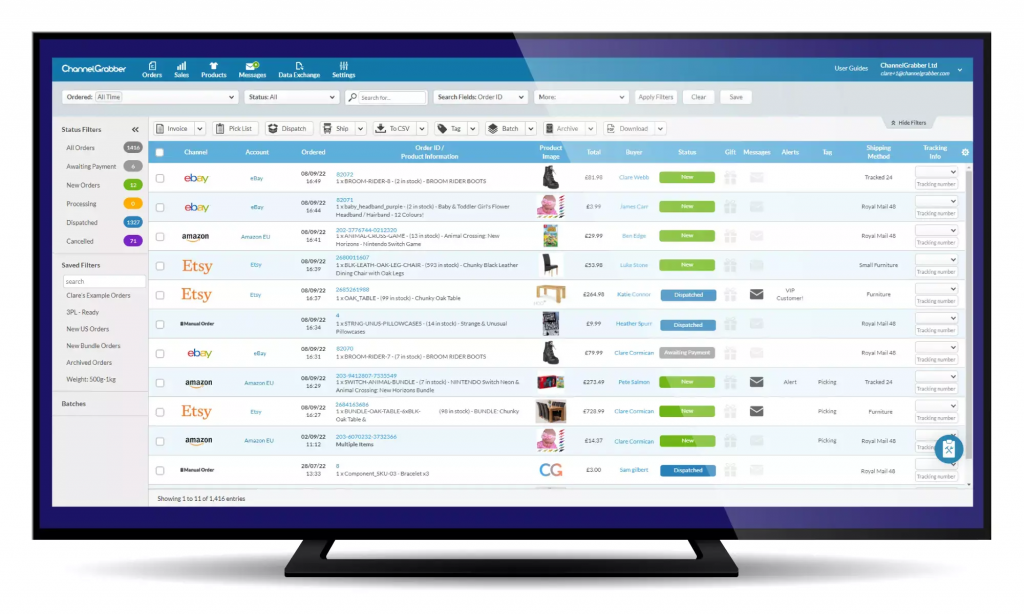 Factor 4: Make order management work for you 
The penultimate factor in an ecommerce business maturing into a multichannel retailer is to find an effective way to manage inventory and stock allocation and to process and fulfil orders. A critical component of this is to find effective tools that match your business' maturity and has the potential to scale with your operations. Many multichannel retailers opt to use multichannel inventory and order management software (OMS), such as ChannelGrabber. An OMS can simplify operations by integrating Direct to Consumer (DTC) platforms like EKM with marketplaces such as OnBuy, eBay, Etsy, and Amazon, as well as third-party applications and courier services, all into one interface.
Utilising Order Management Software can be a real benefit to ecommerce businesses as it will provide functionality that simplifies the consolidation of orders from multiple channels, such as EKM, OnBuy, eBay and more, into one easy-to-use platform. This can help warehouse teams, ecommerce teams and business owners to track the orders throughout various stages of fulfilment. Some OMS systems also offer functionality to better manage stock across listings, this can help to increase conversion of products by only displaying a limited number of units on sales channels, but in actual fact, it is just a pseudo stock number.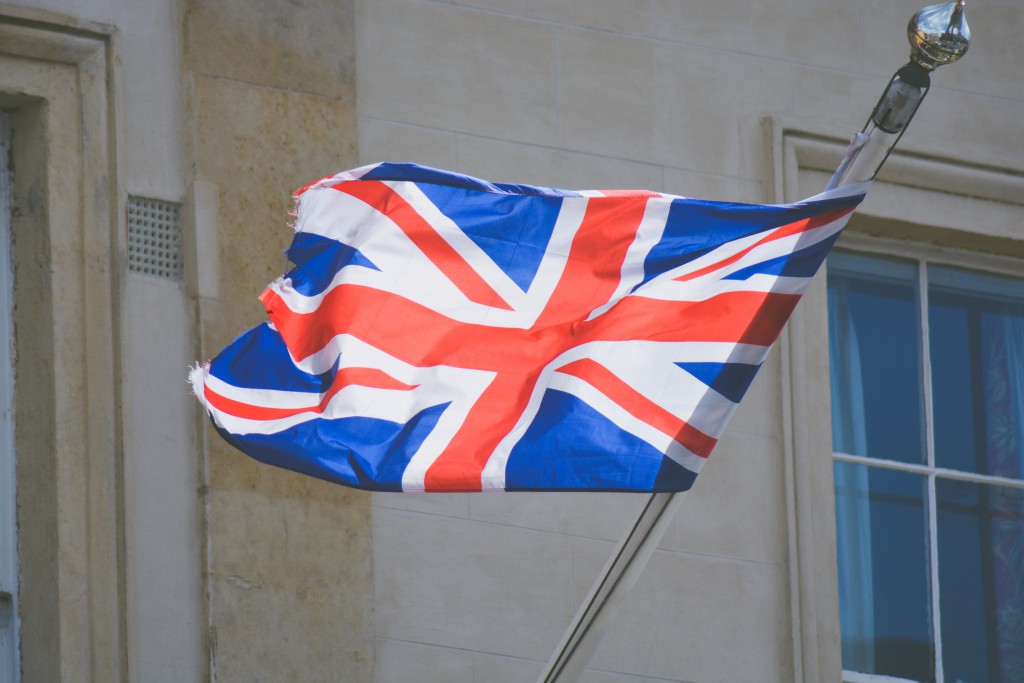 Factor 5: Select locally based support (UK)
In an age of digital, local support can sometimes be overlooked when exploring suppliers and partners to work with. For the majority of the time, it can be acceptable to opt for a North American or Canadian provider due to the size of their service claim. This is often fine and positioned as a cost-saving tactic. However, in those critical times when support is needed, UK-based, or support in the country your business operates in, it is a blessing to resolve problems quickly and efficiently. 
Local support can help you in a number of ways. The first is an understanding of regional requirements and an appreciation of the macro environment. The recent royal mail strikes are just one example of how suppliers can be proactive in supporting their business to prepare and figure out alternative options to maintain their service and ensure customer satisfaction. Additionally, with normal operating hours as your own, any requests will be responded to in a reasonable time frame and if an issue requires a virtual meeting then service times are not limited to the tail end or early starts of the day. Small considerations, but highly valuable in a time of need when you are already dealing with the stress of running an ecommerce business.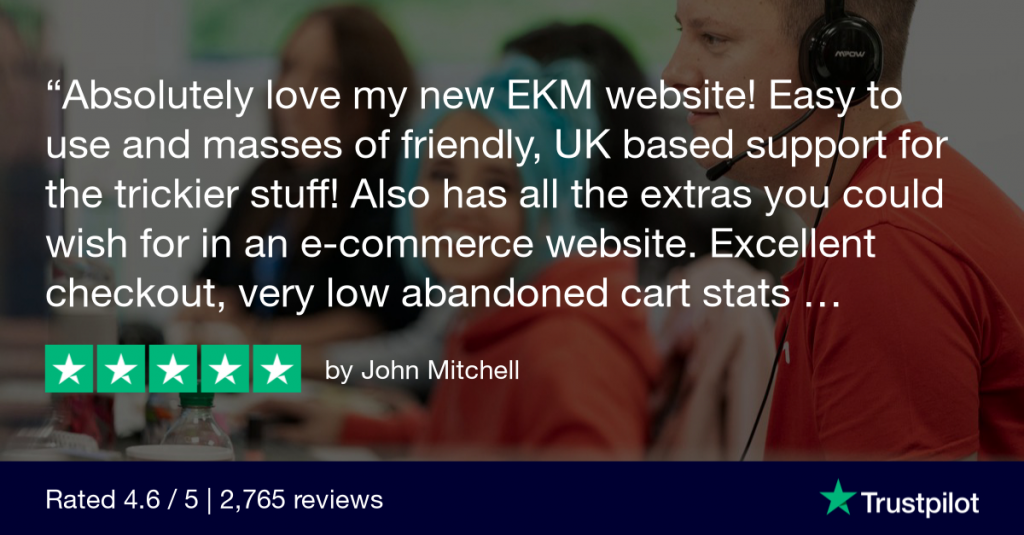 As mentioned, ChannelGrabber, EKM and OnBuy, all offer key functions within an ecommerce business. These platforms are amongst the fastest growing in the UK. This is largely attributed to the relationship and trust built between them and their ecommerce customers. A quick look at each of their Trust Pilot's reviews further reflects this. None of these providers claims to be the market leader, but they all epitomise the spirit of Avis' "We Try Harder" ethos to deliver outstanding services. When selecting your service providers knowing that the support you have is willing to go above and beyond is extremely valuable, especially when dealing with the complexities of multichannel ecommerce.
---
ChannelGrabber is currently offering 25% off for 12 months and 50% off setup fee through an exclusive EKM partner discount.