During the ceremony with the participation of Defense Minister Mohammad Reza Ashtiani, the new "Kheybar" missile was shown.
Iran has unveiled a new ballistic missile called the Khyber, which has a range of more than 1,200 miles (2,000 kilometers) and carries a payload of 1.5 tons.
According to a report by Iranian state media IRNA, the missile takes relatively little time to prepare for launch, meaning it can be used as both a strategic and tactical weapon.
The country's Defense Minister Mohammad Reza Ashtiani, who attended Thursday's unveiling ceremony, said the missile was the result of years of effort by his Aerospace Industries Organization (AIO). The official also noted that the "Kheybar" missile can penetrate the enemy's anti-aircraft defenses thanks to the radar evasion technique in the aircraft.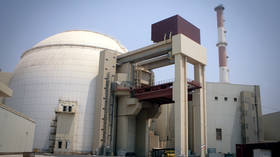 Ashtiani noted that Tehran "take steps to arm the armed forces in various fields: missiles, drones, air defense,"More weapons systems to be revealed to the public.
Back in February, the head of Iran's Revolutionary Guard Aerospace Forces, Amirali Hajizadeh, announced that the Islamic Republic has at its disposal a cruise missile with a range of 1,650 kilometers. Iran's state television reported at the time that this missile was called "Paveh".
Last fall, the same official announced that Tehran had developed a hypersonic missile, to which the United States responded with skepticism.
Currently, only a few countries such as the US, China and Russia are believed to have the necessary technology to develop such advanced weapons.
Iran has been actively developing its missile capabilities since the 1980s. Although the United States and some European countries have repeatedly expressed concern about the Islamic Republic's program, Tehran maintains that its efforts in the field are defensive in nature.
You can share this story on social networks.