Interswitch and Equity Bank Uganda have signed a strategic partnership that will help Equity customers access banking services wherever they go in Uganda and East Africa.
The partnership will also enable Equity Bank Uganda Automated Teller Machines (ATMs) to accept bank cards from other local participating banks and institutions on the Interswitch network. Equity Bank becomes an acquirer of Verve cards, adding to its broad portfolio of cards accepted at points of sale and ATMs nationwide. There are approximately 250,000 Verve cardholders in Uganda
Signed on Wednesday at the Sheraton Hotel Kampala, the partnership will give Equity customers faster and more affordable access to banking services at more than 650 Interswitch-enabled ATMs across the country. This will boost Equity's service delivery and affordably access its card services through other banks' channels.
Speaking at the signing, Interswitch Country CEO Peter Kavumi noted that the partnership is ideal and timely. He pointed out that over the past 20 years, Interswitch has provided technology solutions to businesses that enable them to provide affordable, seamless and affordable banking services to their customers.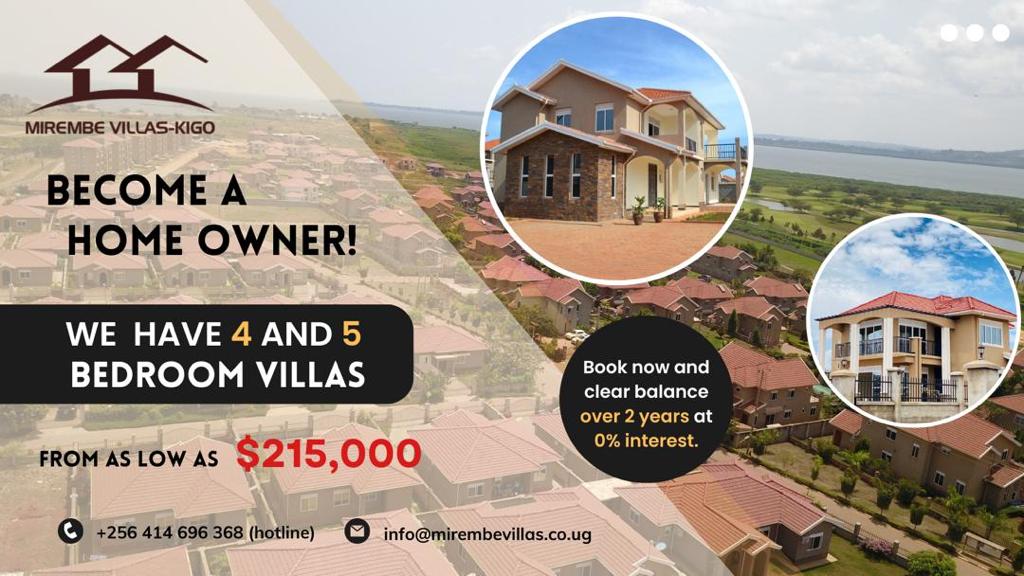 "This partnership represents an exciting shift in service quality and competitive advantage. By joining the Interswitch network, Equity Bank will now benefit from the entire ecosystem that includes all other financial institutions, their consumers in Uganda and across the region. In this way, Equity Bank achieved two important things. First, the cost of transactions at ATMs and commercial locations has been significantly reduced. For example, withdrawal transactions for Equity Bank customers at Interswitch connected ATMs, as well as customers of other financial institutions at Equity Bank ATMs, are now reduced by over 60 per cent, which is a significant saving," said Peter Kavumi.
He added that Interswitch and Equity have a strong presence in the East African region and a shared vision to provide easy access to their customers.
"The partnership we have signed today simply acts as a launching pad that allows us to jointly innovate and serve the region, and therefore the continent, in a dignified and equitable manner."
Equity Bank CEO Anthony Kituka said: "We are delighted and proud of our rapid growth and expansion in Uganda over the past 15 years, bringing us 50 branches, 7,000 Equi Duuka agents and over 6,500 merchants. This new partnership with Interswitch will support the existing network and allow us to better serve our customers and meet their financial needs right at their doorstep. Even as the Bank continues to grow, we are committed to offering Ugandans a great customer experience with a variety of tailor-made products that speak to their financial needs."
He added: "Whether you're a farmer, a retailer or wholesaler, or in transit, Equity Bank services will now be available at 650 Interswitch-enabled ATMs, allowing you to efficiently deposit funds, make withdrawals or make payments. We want to grow with our customers and look forward to serving them better through this new partnership, as well as working with other partners and contributing to their transformation."
The strategic partnership between Equity Bank and Interswitch demonstrates the commitment of both institutions to drive innovation and increase the accessibility and affordability of banking services to the end consumer.
Interswitch, meanwhile, is an integrated payments and transaction processing company that operates shared electronic payment platforms for financial and non-financial institutions in Africa.
Equity Bank Uganda is a subsidiary of Equity Group Holdings Plc, a financial services company listed on the Nairobi Stock Exchange, the Uganda Stock Exchange and the Rwanda Stock Exchange. Apart from Equity Bank Uganda, the Group has banking subsidiaries in Kenya, Rwanda, Tanzania, DRC, South Sudan and a commercial representative office in Ethiopia; with additional non-banking subsidiaries engaged in the provision of investment banking, custody, insurance agency, philanthropic, advisory and infrastructure services.
Equity Group is the largest bank in the region with USD 12 billion in assets. It is also the largest bank in terms of deposits, with a market capitalization of USD 2 billion and a customer base of over 15 million. The group has 337 branches, 56,772 agents, 32,269 merchants, 697 ATMs and widely accepted digital banking channels.
Equity Bank Uganda started operations in 2008 and is regulated by the Bank of Uganda. The bank has its head office in Kampala and a network of 50 branches, 8,640 Equi Duuka agents, more than 2,000 merchants and 52 ATMs spread across the country serving nearly 2 million customers.
Do you have a story in your community or an opinion to share with us? Email us at editorial@watchdoguganda.com.