Our guide on how to visit the San Blas Islands from Panama City has everything you need for the perfect trip to this idyllic archipelago.
When it comes to beaches, we've seen some stunners. From remote South Pacific islands to Indian Ocean resorts, we thought we'd seen the best of them. And then our little skiff washed up on the San Blas Islands off the coast of Panama.
Here you'll find a blindingly beautiful archipelago that mixes it with the world's most luxurious beach destinations. On our trip to Central America, we spent a sun-soaked day in this Panamanian vision of paradise.
To help you see it for yourself, we've put together a guide to visiting the San Blas Islands from Panama City, with the latest information on how to get there, where to stay and what to pack.
What are the San Blas Islands?
Scattered across the turquoise water some 400km off the Caribbean coast of Panama are the islands of the Guna Yala Archipelago, the autonomous comarca (territory) of the indigenous Guna people. More commonly known as the San Blas Islands, Guna Yala also includes the narrow strip of mainland Panama.
After the San Blas Rebellion of 1925, the Guna people became the first indigenous group in Latin America to gain autonomy. Since then, they have led tourism in the region and therefore benefit directly from the steady flow of visitors to the islands. To enter the area, tourists must show their passports and pay an entry fee of US$20 and a port fee of US$2. Most of the profits go directly to education, health and land management schemes.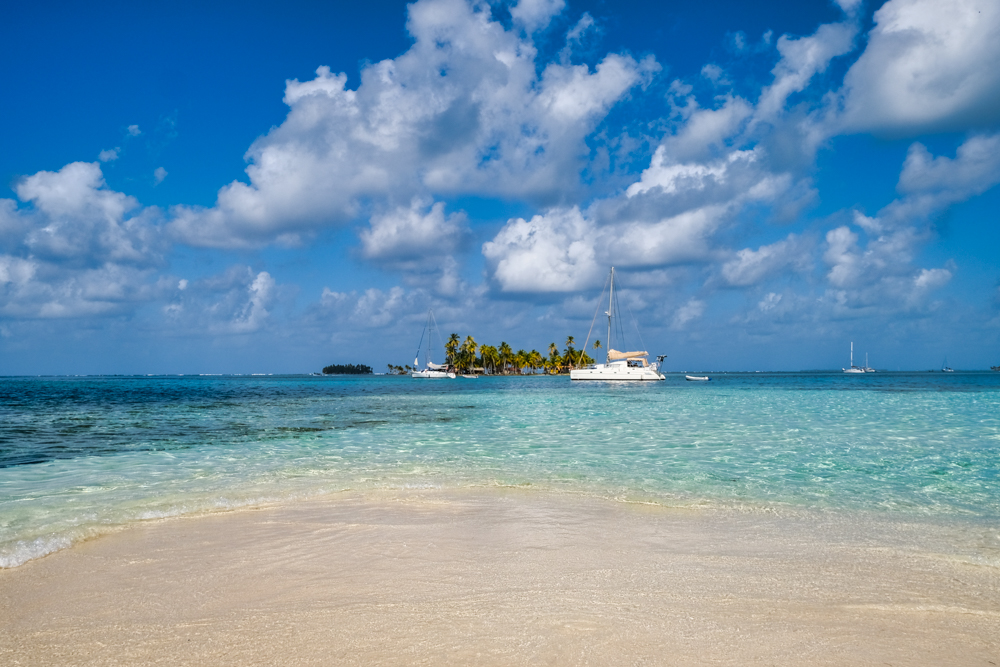 There are 378 islands in San Blas, of which only about 50 are inhabited. Some are little more than sandy beaches with a hut serving as a family home, while others contain miniature cities. Recent estimates put the area's population at about 50,000, with about three-quarters living on the islands.
A few lodges are common on the inhabited islands, usually simple cabana-style accommodations that offer three meals a day. However, many prefer to visit the islands on a day trip from Panama City. The island of Gaigirgordub (El Porvenir) at the western tip of the archipelago is considered the de facto capital, as it houses government offices, a hotel, a museum and a small airport with direct flights to Panama City.
More information can be found on the region's official website.
How to get to the San Blas Islands from Panama City
We visited the San Blas Islands on a day trip from Panama City with San Blas Frontera, a Guna family business with over 12 years of experience operating tours to San Blas. Frontera is fully staffed with native Guna and operates day trips, overnight stays and island hopping trips to San Blas.
The day begins with an early 5am pickup from your hotel in Panama City, probably in a four or six seater 4×4. From there, the initial 1.5-hour drive along the Pan-American Highway to El Llano Junction is comfortable and straightforward.
At El Llano, you will take a quick break at a gas station where you can grab some snacks. From here it is a bumpy 2 hour drive to the small port of Puerto de Cart. Along the way, you'll stop at a regional border where you'll need to show your passport and pay a $20 US entry fee.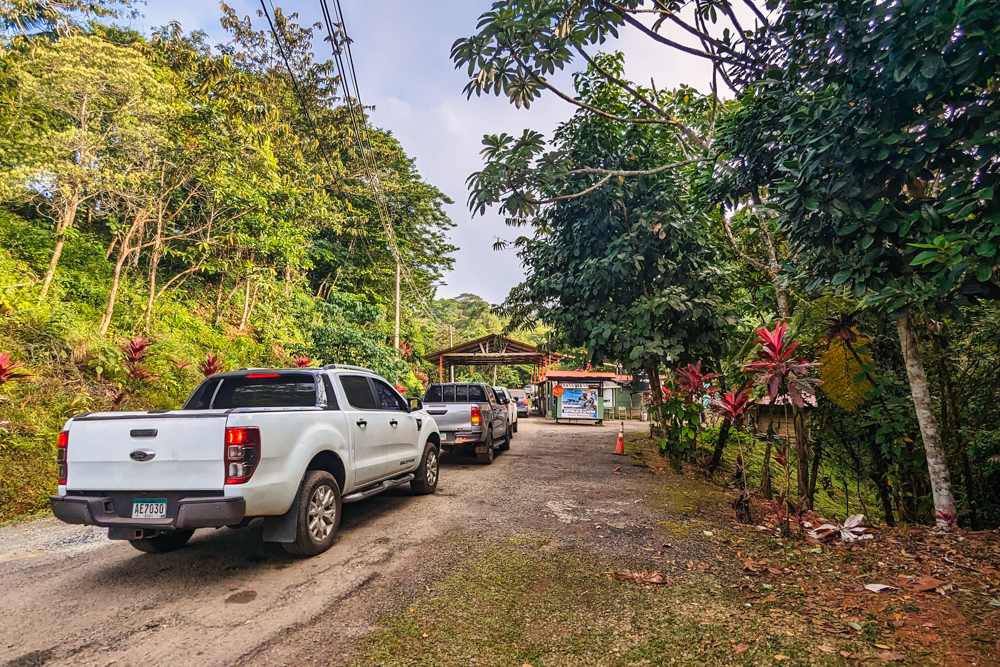 Atlas & Boots:
Trip to the San Blas Islands
At Puerto de Carti, after paying a $2 port fee, you'll be transferred to one of the small skiffs that take tourists to and from the islands. It can all feel a little chaotic with the tourist crowds, but just keep calm and stay out of the sun and it will sort itself out.
What to expect?
It takes 30-40 minutes to cross to the first island once by boat. Depending on your itinerary, you will usually visit two or three islands or locations. Most of the day is spent splashing gin in the clear water or lazing on palm-fringed white-sand beaches with a cocktail in hand.
All routes may vary due to weather and conditions. Ours was as follows.
Isla Pelícano. an idyllic little island with a simple cafe serving cocktails and cold drinks. We stayed here for 2-3 hours and had lunch.
Piscina Naturales. natural "pool" in the middle of the sea (45 minutes).
Isla Perro Grande. another slightly larger island with shower blocks (2 hours).
Lunch is a simple but freshly prepared meal on one of the islands. For us it was on the first island, Isla Pellicano, but will vary depending on your itinerary. Meals are pre-ordered and offer curry fish, chicken or vegetable options served with rice and salad. We encourage travelers to choose a vegetarian option to make the visit more sustainable.
After a final stop we returned to Puerto de Cart around 4:00pm and reversed course returning to our hotel at 8:00pm. Again the return is a bit disorganized and there was a bit of waiting around. We had to change cars for some unknown reason, but it all worked out in the end.
It's a long day, but totally worth the effort. The islands are absolutely heavenly and should be on any Panama itinerary.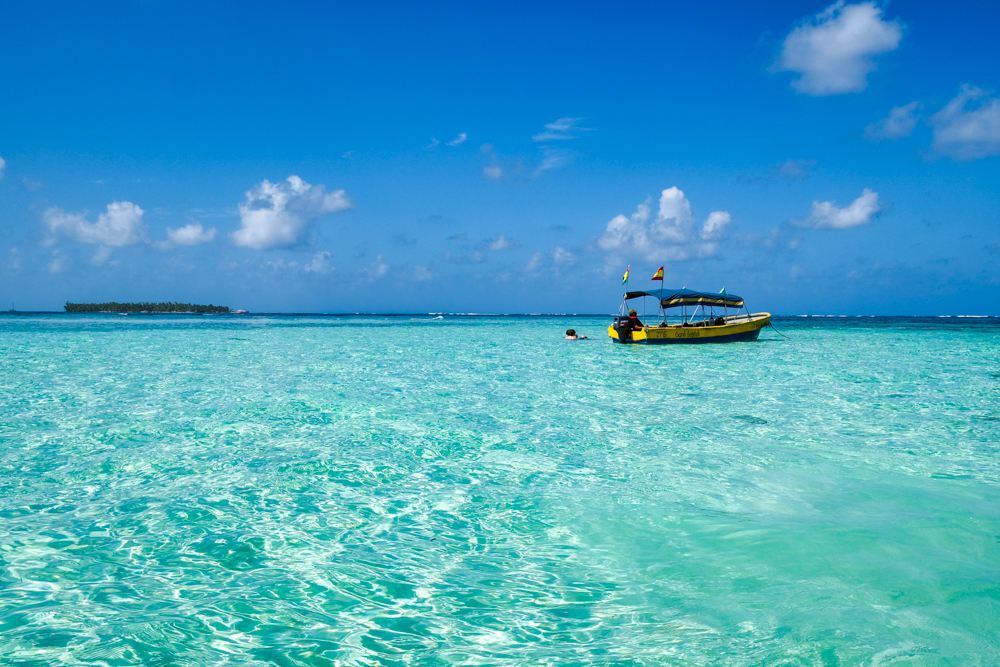 What to pack for a day trip?
passport
Sunscreen
Sunhat:
Swimwear
Cash (some islands take cards, but it's best to carry small bills for drinks or souvenirs)
Drinking water
Appetizers
Change of clothes
Sandals or sandals
Dry bag
Snorkeling gear
Rash guard
How to minimize your exposure
The Gunas work hard to minimize the impact of tourism on their land, and visitors should do the same. Low-lying islands are at risk from climate change, and many island resources, from lobsters to coconuts, are vulnerable. Please follow some basic guidelines when visiting.
Take all your trash home with you. Better yet, don't accept anyone in the first place. It's tempting to take plastic-wrapped snacks with you, but if possible, choose biodegradable packaging or take them with you in containers. Do not use single-use plastic such as straws or bottles during your visit.
Look, but never touch. This should go without saying, but we've seen even dive instructors break this golden rule. This includes starfish, tropical fish and coral, which are incredibly delicate.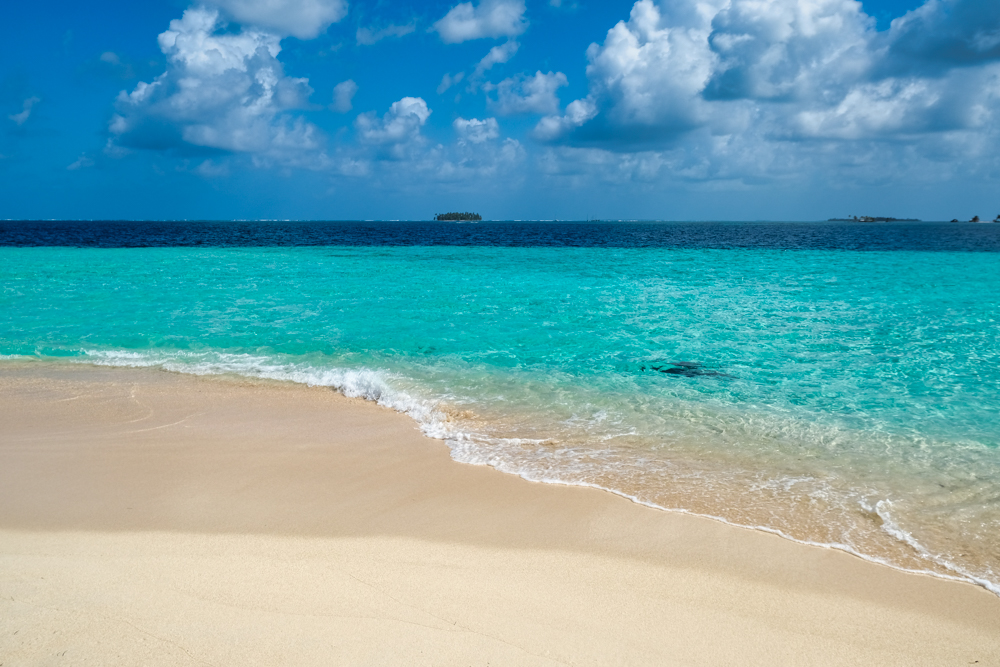 Always ask people before photographing them. Read our guide to photographing the locals.
This is not the Caribbean as you know it. There are no resorts on the San Blas Islands, so don't expect the five-star treatment you might associate with the Caribbean.
When the sun goes down, the electricity often goes out and even during the day it can be interrupted. You almost certainly won't have Wi-Fi in your accommodations (although you? may get phone reception) and salt water showers are not uncommon. Otherwise, unlike most of the Caribbean, you may find you have a beach or even an island all to yourself.
After all, always ask before consuming coconut. They are among the most expensive products in the region.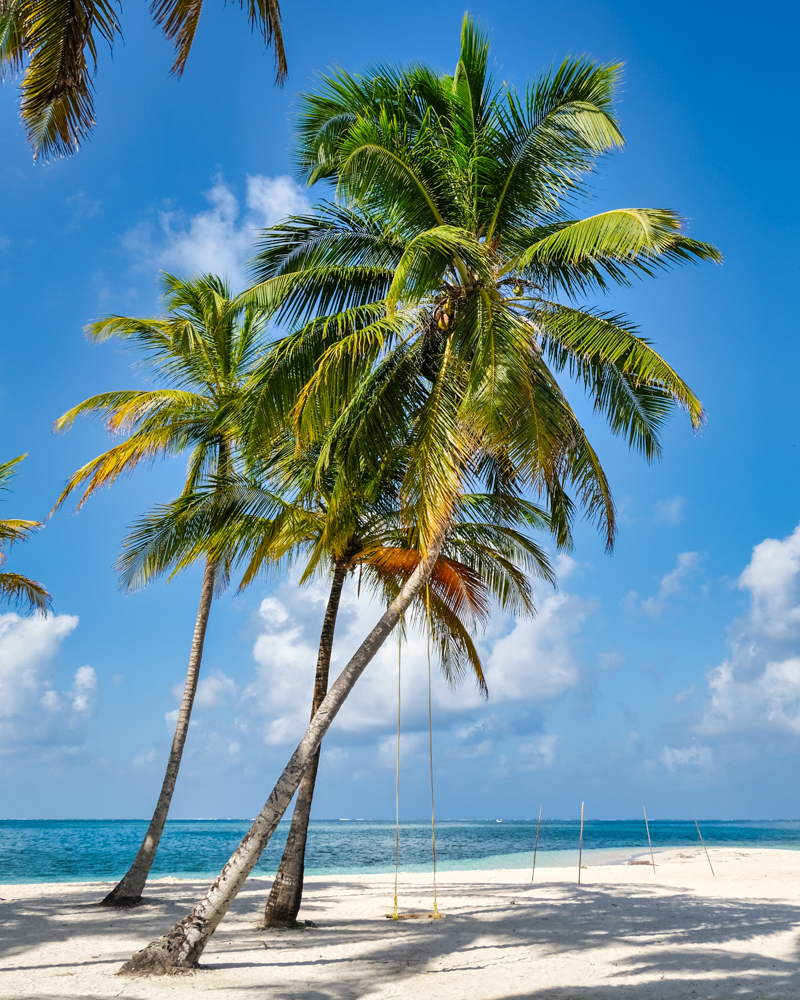 When to go to the San Blas Islands?
The best time to visit the San Blas Islands is during the dry season, from January to May. That said, the islands are a year-round destination with a tropical monsoon climate and temperatures that rarely drop below 20°C.
The rainy season runs from June to December, receiving about 200 mm of rainfall per month. However, this usually occurs during short periods of rain that often clear up quickly. Seas can be choppier at this time with strong winds and the occasional Caribbean storm offshore.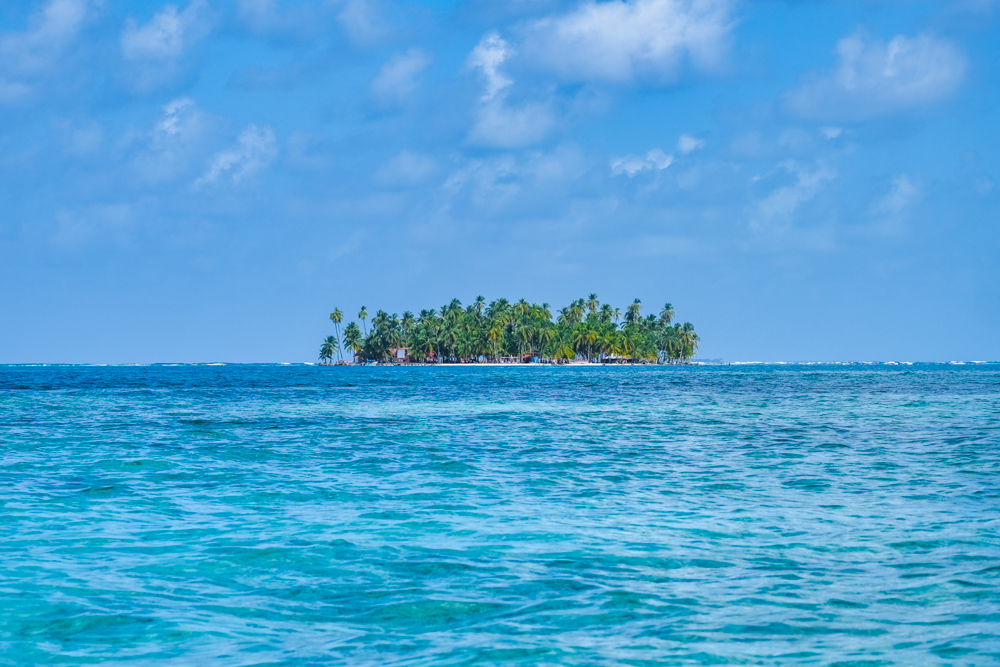 Atlas & Boots:
A few more episodes from our visit
Make it longer
Although we loved our day trip to the San Blas Islands from Panama City, it is a long day. Ideally, we would spend at least one night on the islands. If you have time, we recommend a longer trip.
Here are some options.
Where to stay in Panama City?
We stayed at the Sortis Hotel, one of Marriott's Autograph independent hotels. Rooms at this trendy downtown hotel feature floor-to-ceiling windows with views of Panama City. The modern hotel has an outdoor pool (also sky view), restaurant, cafe, bar and lounge.
The hotel is a 15-minute drive from Casco Viejo, the UNESCO-listed historic center with its iridescent buildings, colonial churches and cobbled avenues. It is also home to the country's best cafes, bars and restaurants. The Miraflores Visitor Center of the Panama Canal is 30 minutes away.
---
Did you like this post? pin it later…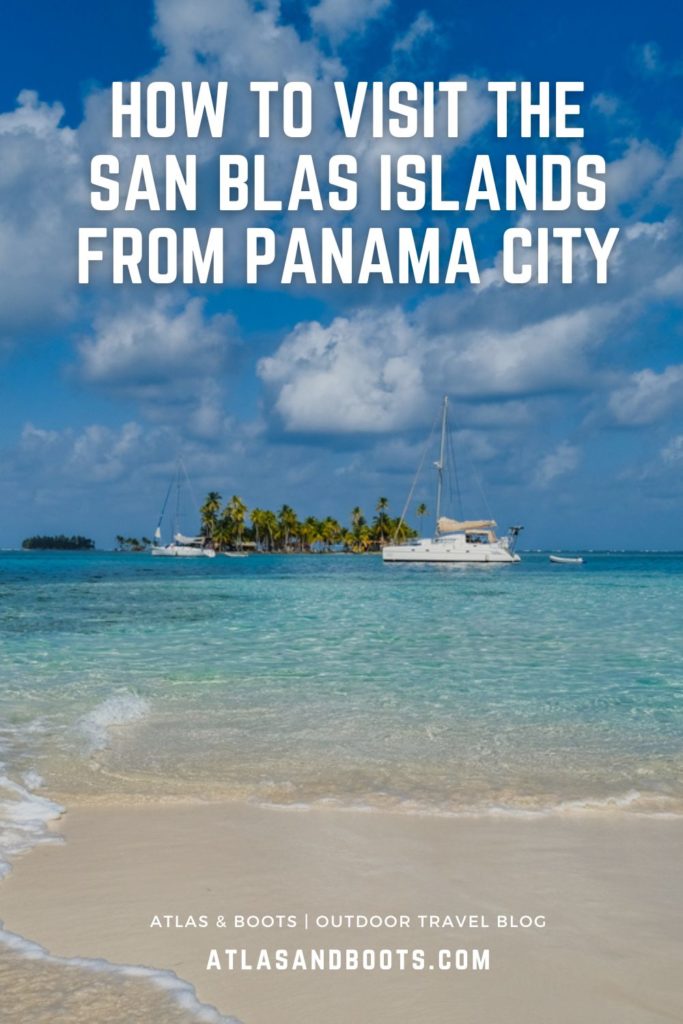 ---
Lead image: Atlas & Boots