Wondering how to sell digital products?
All you need is a computer, an internet connection and a smart strategy. Creating digital downloads takes work, so you want to make sure your digital products actually sell.
In this article, we'll cover the basics of selling digital products so you can get started quickly.
What is a digital product?
A digital product is a digital file that can be bought and sold online. It's not a physical product that needs to be made, stored, or shipped, so the profit margin on a digital product can be quite high.
Examples of some digital products include:
online courses
content subscriptions
plugins or mobile apps
fonts and assets for graphic design
printable checklists, planners, workbooks
stock photos
manuals
audiobooks
Digital products are often a source of passive income for their creators. Once you create a digital product, you can sell it on an almost infinite scale. An automated marketing funnel can drive traffic and customers to your digital products while you work on other parts of your business or take a break.
If you are interested in creating a digital product, here are some examples of digital product ideas and inspiration.
How to sell digital products (step by step)
The process of selling a digital product is similar to selling any other type of product. To successfully sell digital products online, you need to:
An urgent problem to solve
An audience that needs help solving that problem
A digital product that solves a problem
An online business platform where you can sell your digital products
A marketing and sales plan to attract potential customers
Let's look at each of these steps in more detail.
1. Find a problem to solve
Many entrepreneurs start with a product idea. This is normal, but we recommend that you slow down and think before investing too much time and resources into creating your product.
Every profitable digital product must solve a real problem. After all, no one is going to buy anything from you just because you want to make money. Customers buy products because they think it will solve their problem.
Therefore, you must first identify the problem you want to solve with your product. This is part of your product's value proposition. Thinking about this in advance will make creating and marketing digital products much easier later on.
For example, SEMRush solves the problem of getting all the data you need for online marketing in one place.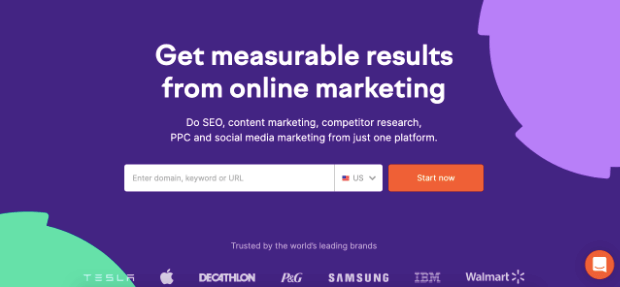 Even "fun" or "non-mainstream" products have a purpose. For example, a piece of digital art can solve several problems.
Availability
Ease of delivery compared to physical products
Desire for self-expression
Convenience
As another case in point, web design templates don't exist just because the developer wanted to sell a product. Templates for design, copywriting, and other creative industries offer convenience and speed to people who may not have the full skills of a professional.
These are just a few examples. Here are some common problems that your digital product can solve:
Convenience. Create a product that makes a difficult task easier
Health. Create a product that improves physical, mental or emotional health
Motivation. Create a product that inspires action toward a desired outcome
Affiliation: Create a product or brand that makes people feel like part of a group
2. Build an audience
Once you've identified a problem that your product can solve, it can be tempting to jump right into designing and building your digital product. We'll ask you to wait and plan just a little longer.
To successfully sell your digital product, you need an audience to sell the product as well. Building an audience before or while you're building your product not only makes it easier to launch, but it can also help you create a better digital product.
You can ask your target audience:
what problems do they need help solving?
what solutions have they already tried?
what worked and what didn't when they tried other solutions
These answers tell you exactly what your potential customers are looking for. Knowing this can save you from creating a product that no one really wants or needs. It can also confirm or clarify product-market fit.
Maybe you thought your clients wanted stock photography for their websites, but it turns out they really wanted backgrounds to help them edit their own photos for use. Or you wanted to sell PowerPoint templates, and you learned that most of your customers also use Google Slides and want a product that works on both platforms.
Building an audience in advance also allows you to pre-launch your product. You may be able to pay in advance, which can help offset product development costs. Either way, your initial marketing should focus on the benefits of digital products. That way, when you're ready to launch, some of your customers will already be ready to buy.
A prelaunch optin form might look like this.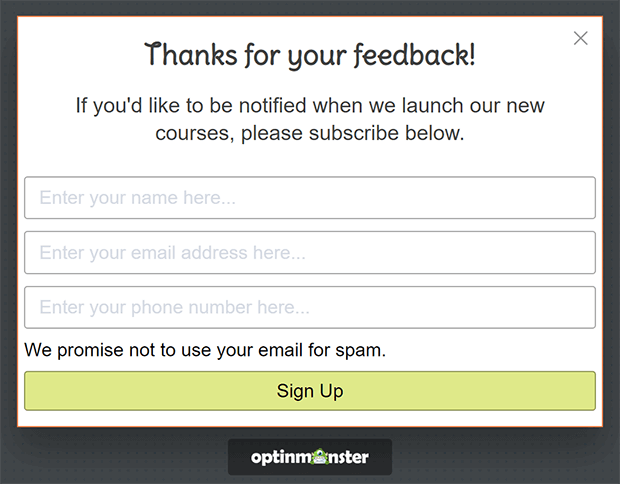 3. Create digital products to sell
Now it's time to create your digital product. The tools you use to create vary depending on the digital product you want to create;
Printables and downloads. Use Canva or another graphic design program
Plugins and applications. Code your own or use a code-free platform like Bubble
Memberships and Subscriptions. Add a plugin like MemberPress to your existing WordPress site or try another membership platform
Online courses. Use a learning management system (LMS) app like Thrive Apprentice or a stand-alone course platform like Teachable.
Customers tend to be more skeptical of digital products because they can't see or hold them. Make sure your digital product is quality and has all the features and capabilities you promise. Few things can sink a small business faster than tons of negative reviews and refund requests.
As you can see in the example below, this eBook creator still took the time to create beautiful covers and product image mockups.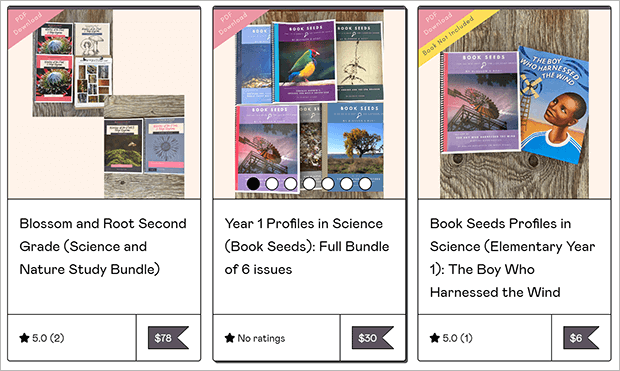 4. Create your online store
Once you have your digital product ready, you can create your online store. An online store for digital products should have all the components of a regular e-commerce website.
product pages
shopping cart
payment system
integrations with various payment processors such as Stripe or Paypal
This online store features printables and looks a lot like a typical e-commerce site.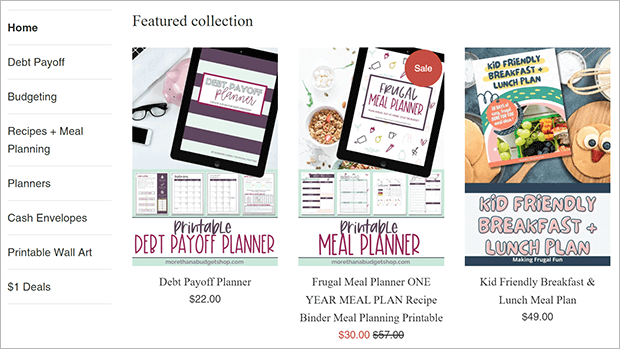 When choosing an eCommerce platform for your digital products, there are those that can handle both digital and physical products, such as Shopify or WooCommerce. If you only sell digital downloads, you might want something simpler like Easy Digital Downloads. Membership site builders can help you create a subscription or membership site. Podcast or audiobook hosting services often have the ability to sell digital products as well.
Be aware that some e-commerce sites like Gumroad or Substack take a portion of your revenue in addition to the transaction fees charged by your payment processors. Choosing a self-hosting option like MemberPress or Easy Digital Downloads can keep your costs down.
Another option is to add your digital products to online marketplaces like Etsy, Creative Market, or Amazon. This can be a good way to launch new products, as these marketplaces give you access to a larger audience than you could reach on your own. The downside is that marketplaces also charge fees. You may want to list only your best-selling products on marketplaces and then try to send those customers to your own website.
5. Drive traffic to your product
Finally, after creating your online store, it's time to market your digital products.
If you started building an email list before you launched, now is the time to send email marketing campaigns promoting your digital products. Even if you don't have subscribers yet, you can start building an email list at any time.
Partnering with bloggers and influencers can be another effective way to get your product in front of more people. Choose partners whose audiences share your needs. For example, if you're self-publishing a romance book, look for book bloggers who enjoy reading romance rather than those who specialize in a different genre, such as thrillers.
You can also create a content marketing funnel on your website to drive traffic to your digital product sales page.
First, publish SEO-friendly blog articles, social media posts, and other content related to your product to increase search traffic. Then use optin forms to add some of those visitors to your email list. Once you are on your list, you can send marketing emails promoting your digital products.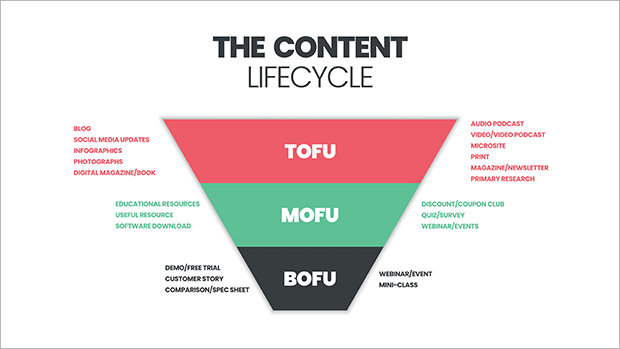 One easy way to start selling more digital products is with OptinMonster.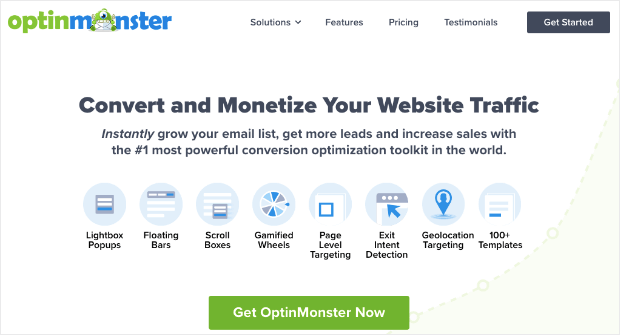 OptinMonster is the best list building tool for anyone looking to sell digital products online. With its powerful lead generation and conversion optimization features, OptinMonster makes it easy to attract, engage and convert visitors into customers.
The platform offers a wide variety of customizable optin forms such as popups, slides, and full-screen overlays. The drag-and-drop builder lets you customize your forms to match your branding and website design.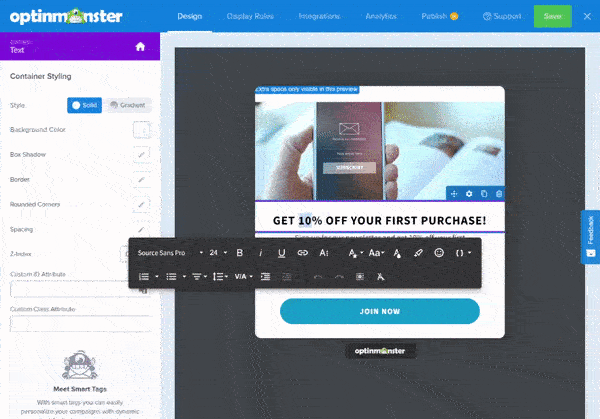 Additionally, OptinMonster's advanced targeting and behavior personalization options allow you to show your marketing messages to the most interested visitors. You can target visitors based on browsing behavior, membership status, engagement with other campaigns, and much more.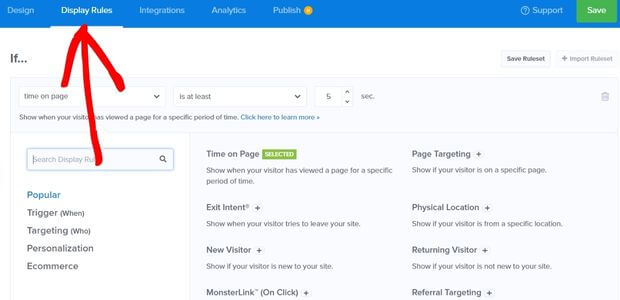 For example, the campaign below can only be shown to exited visitors who are not already members of the site.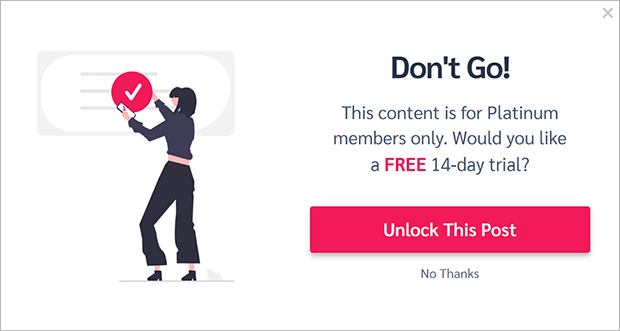 Check out how ClickBank used OptinMonster to increase online course sales by 100%.
Whether you are a blogger, online retailer or e-commerce business, OptinMonster is the perfect tool to help you sell more digital products and grow your online business.
Next steps. Start selling digital products online
Now that you know how to sell digital products, it's time to start selling them on your own website. Check out our recommendations for the best digital download plugins or our tutorial on how to sell digital products with WooCommerce.
To sell more digital products on any platform, try OptinMonster today.