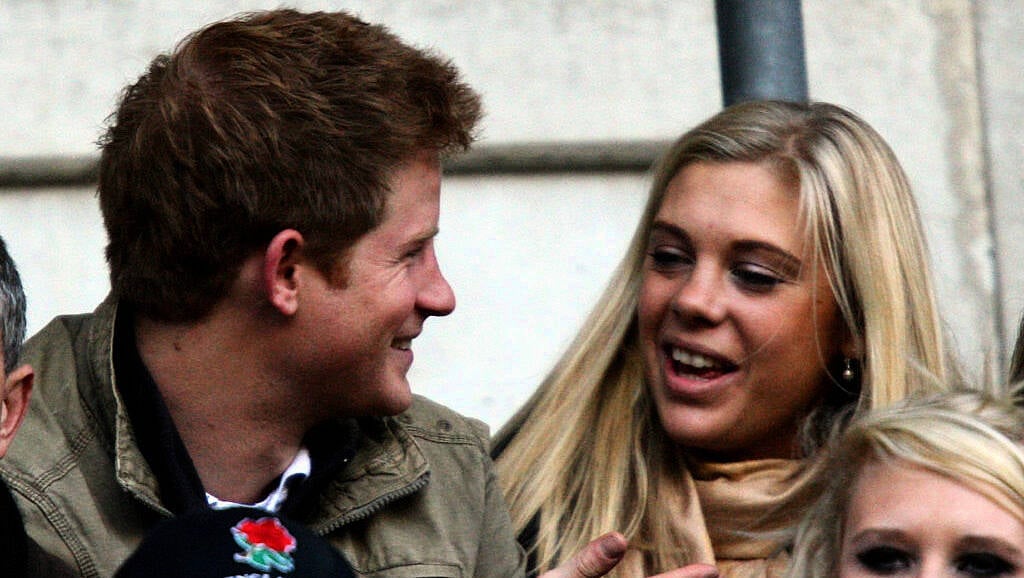 The Duke of Sussex claims the tabloids want him to be single because it's more interesting, and the "crippling aim" to ruin his relationship continues to this day, even though he's married.
Harry, who married the Duchess of Sussex in 2018, said the papers wanted to try to break up his past relationship and his current relationship with Meghan by putting as much strain and mistrust on them as humanly possible.
He said he always tried to be the best partner he could, "but every woman has a limit."
"Unfortunately, they have a relationship not just with me, but with the entire tabloid press as a third party," the Duke said.
He accused the press of trying to ruin every relationship he's ever had to sell more papers and told how he and ex-girlfriend Chelsy Davy were "never alone" and never got to enjoy each other's company, apart from " from glorious eyes." tabloids."
Harry accused Mirror Group Newspapers (MGN) of intercepting the couple's flight details and hotel bookings and/or their voicemails after reporters caught up with them on holiday on a small island off Mozambique.
Duke said their circle of friends was getting smaller and smaller and he found it difficult to trust anyone, leading to bouts of depression and paranoia.
"Ultimately these factors led (Chelsea) to decide that royal life was not for her, which I found incredibly sad at the time," the Duke said.
Herzog, in his testimony as part of his individual case against MGN for alleged illegal information gathering, said: "I always felt the tabloids wanted me to be single because I was so much more interesting to them and sold more papers.
"Every time I've been in a relationship, they've been very eager to share the details, but then, very quickly, they've tried to break it down by putting as much pressure on it as possible and creating as much mistrust as possible… This twisted goal is; I'm still being persecuted even though I'm married now."
"At no point would I have had a girlfriend or a relationship with anyone without the tabloids getting involved and ultimately trying to ruin it using the illegal means at their disposal."
He said that no space was "off limits" for the defendant's papers.
Harry claimed how whenever he was in a relationship or conversation, "a person's entire family and often their friends were thrown into chaos and found themselves the subject of illegal activity by MGN".
He added: "It's scary for anyone."
The Duke revealed that one of his ex-girlfriends said she was warned by her parents who asked: Harry said their relationship ended shortly after.
Harry also described a 2007 story in The People about his then-girlfriend Ms Davey's fears over his safety over his proposed military deployment to Iraq as "so disturbing".
He said he believed reporters had overheard private messages between him and Ms. Davy, saying: "This article once again shows that the defendant's journalists were not interested in my career and professional life, but in the very personal, raw feelings between me and my partner. »
His statement also revealed that the Duke had promised Ms Davey that he had not been groped at the Spearmint Rhino club in 2006.
Referring to a story in The People which claimed Mrs Davy had 'gone mad' and hit the phone on Harry during the night, the Duke said:
"We talked about it on the phone, but I promised him I didn't lap dance and stayed with the other three cadets who had girlfriends."
world
Harry accuses the press of having "blood on their hands…
Duke said he believed reporters had access to one of their phone recordings and "put two and two together to make a story."
The Duke is suing MGN for damages, alleging that journalists, whose titles also include the Sunday Mirror and Sunday People, were involved in methods including phone hacking, so-called "linking" or trickery. and the use of private investigators. illegal activity.
MGN disputes the claims and has either denied or denied each of them.