The transition to electric vehicles (EVs) is a crucial step towards achieving sustainable global transportation systems. As countries strive to reduce carbon emissions in the face of global temperatures predicted to reach unprecedented levels in the next five years, the urgency to implement EVs is greater today than ever.
In Southeast Asia, neighboring countries Malaysia and Singapore have emerged as major players on the road to EV adoption in the region. However, despite their geographical proximity, a significant obstacle remains: the lack of seamless cross-border electricity infrastructure between the two countries.
While efforts have been made to address this issue, such as a joint venture between Yinson GreenTech and LHN EVCO to deploy cross-border charging services, are they really enough to bridge the gap?
Here is an overview of the current electricity infrastructure between Malaysia and Singapore.
Lack of power charging facilities to support cross-border travel
According to Malaysia's Ministry of International Trade and Industry (MIIT) senior director Hanafi Sakri, Malaysia currently has around 900 EV charging stations. This is a far cry from its neighboring city-state, Singapore, which has more than 3,600 public charging points located across the island.
The stark contrast between these numbers becomes even more striking when we look at these numbers. With a population of approximately 5.9 million, Singapore has been able to establish a significantly higher number of charging stations per capita compared to Malaysia's population of over 33.2 million.
While Malaysia plans to increase the total number of EV charging points to 4,000 by the end of the year, it will still inevitably fall behind Singapore's efforts given its larger population.
The readiness and availability of charging stations not only provides convenience to Electric Power owners, but also helps alleviate concerns about range anxiety. A robust charging network ensures that EV drivers have affordable charging options no matter where they are, which in turn contributes to the overall confidence and comfort of owning and driving EVs.
As it is, range anxiety remains a key concern for Singaporeans despite the large number of chargers available in the city-state. The lack of available EV chargers in Malaysia further fuels this fear, making it difficult for those traveling north from Singapore to destinations like Thailand.
Availability of DC chargers is scarce
That aside, the scarcity of DC chargers in Malaysia (and especially along the North-South Expressway) is a major obstacle to seamless cross-border EV travel.
Unlike AC chargers, which typically take several hours to fully charge an EV (and in some cases, more than 40 hours for a Type 1 charger), DC chargers can provide high-speed charging, ranging from just 20 minutes to an hour. .
Although the investment is more expensive, these DC chargers are more suitable for long-distance journeys, such as cross-border journeys between Malaysia and Singapore, as they allow EV owners to quickly charge their vehicles and continue their journey without long waiting times.
Of the 900 EV chargers in Malaysia, only a fraction are DC chargers, a disappointing and worrying figure for those planning to drive their EV north from Singapore. With limited access and availability, like the hardships this CNA writer had to endure, the lack of DC chargers can affect travel plans and lead to additional delays.
Additionally, EV owners may have to waste travel time waiting to use DC chargers, as was the case back in April 2022 when long queues formed at these charging stations next to the NSE.
Is there an incentive for Malaysia to introduce more EV chargers?
With only 10,000 EVs registered in Malaysia as of December last year, this figure is only a fraction of the country's total population. Moreover, compared to the number of registered automobiles per 1,000 inhabitants, which is 993.7, the share of EVs remains disproportionately small.
This disparity indicates that EV adoption has not reached a critical mass to warrant significant investment in charging infrastructure.
However, even if the adoption of EVs becomes widespread in Malaysia, there is a unique challenge to consider. Most Malaysians live in estates, which often provide ample space for homeowners to install EV chargers on their premises.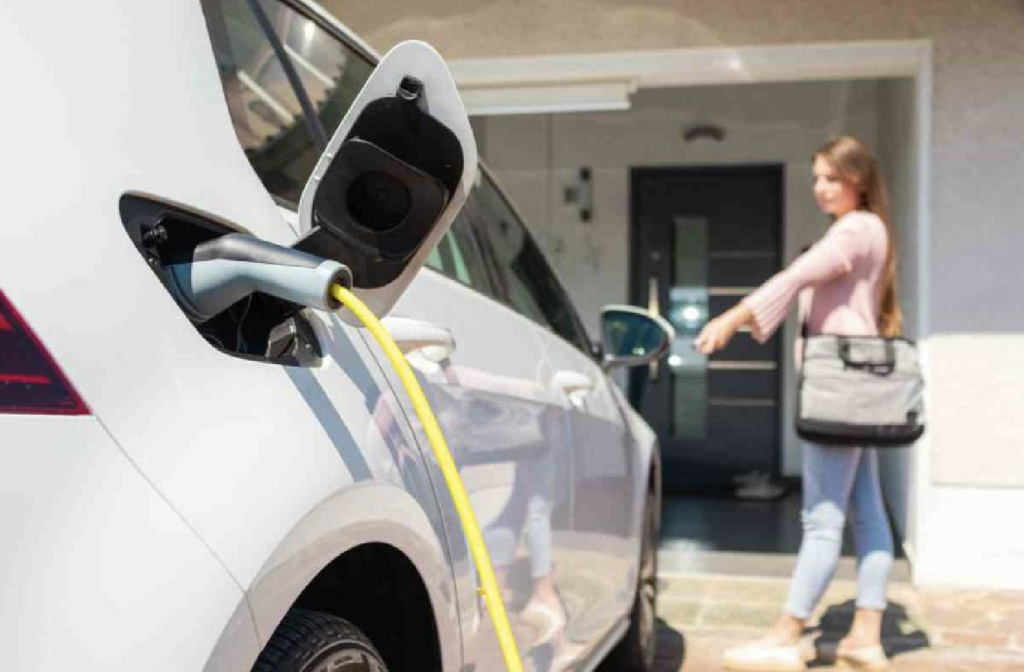 This preference for home charging infrastructure over public charging points may influence the motivation to establish a wide network of public EV chargers. For example, in countries like the United States, most electricity charging takes place at home, given the significantly lower cost of energy.
Therefore, the primary driver for the deployment of EV chargers will be to support long-distance and cross-border travel. Given the relatively low number of EVs registered in Malaysia, demand for public EV chargers comes mainly from Singaporeans or those traveling from Thailand;
Can we count on seamless cross-border EV infrastructure?
Still, both Malaysia and Singapore have made significant strides to boost EV adoption and facilitate cross-border commuting for EV owners. According to Singapore's Ministry of Transport, the government is currently working with Malaysia to further facilitate cross-border charging of electric vehicles, including coordinating standards for increased interoperability.
In addition to the government, various EV charging operators have made significant efforts in the space, such as Charge+, a Singapore-based EV charging provider that is working to develop a 5,000 km EV charging highway across five Southeast Asian countries. region including Malaysia and Singapore.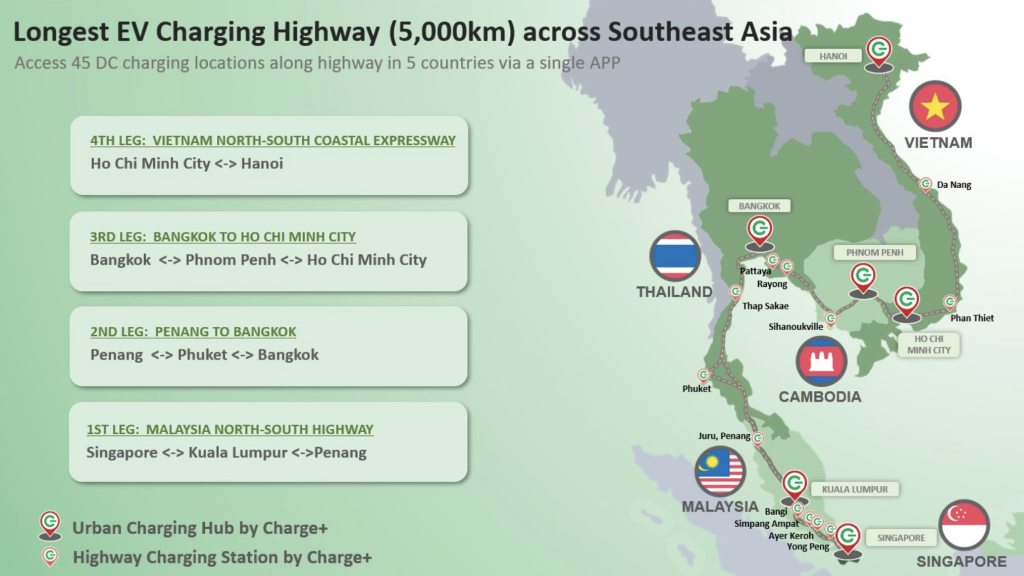 Other companies have even integrated their charging networks so that charging in both countries can be paid for with the same app.
Meanwhile, in Malaysia, the government has set a target of 10,000 EV charging stations by 2025 in a joint effort with the private sector, but will the government deliver on this promise?
Or will it end up in vain, just like its goal of deploying 5,000 EV charging stations across the country by the end of last year?
However, a seamless cross-border EV charging infrastructure between Malaysia and Singapore (if successful) could bring many benefits, including increased EV adoption and tourism growth. With greater efforts to develop this cross-border infrastructure, a sustainable and interconnected transport system can be created in the region.
Featured Image Credit: Getty: