Nike Pegasus has been a staple of the running community for over three decades, providing runners with a reliable and comfortable shoe for their training and racing needs. Now we come to the Nike Air Zoom Pegasus 40, an incredible lifespan for a shoe model.
With each new version, Nike has continued to improve and innovate, creating a shoe that appeals to a wide variety of runners, from beginners to elite athletes.
Since one of my all-time favorite shoes has been the Nike Epic React (no longer being made), it's no surprise that I love the feel of the Pegasus. It's not the bounce of the ZoomX foam, but it's still a great ride.
In this article, we'll provide a comprehensive review of the Nike Pegasus 40, exploring its key features, design and fit, on-road performance, comfort and support, durability and maintenance, and overall pros and cons.
Whether you're an experienced runner looking for a new shoe or a beginner just starting out, this review will take you through the Nike Pegasus 40 and help you decide if it's the right shoe for you.
Let's now go into some details about this technology and whether it will benefit you.
Nike Pegasus Review
40?! A shoe that made it to model 40 makes me wonder how I never ran in it and quickly learned why it lasted so long. The Nike Pegasus is one of the most popular running shoes of all time. It's literally been a runner's favorite for decades, so let's find out why.
On my first run, I didn't notice the normal tightness of other Nike shoes. Maybe I just spent too much time testing the Alphafly and Vaporfly, but I found it much more comfortable.
The Nike Pegasus has all the bells and whistles a runner could ask for; just the right amount of cushioning in the midsole for maximum comfort, a durable rubber sole and a breathable mesh upper to keep your feet feeling fresh and dry.
But let's be real for a moment. The Nike Pegasus isn't just a pretty shoe. It also features a material with a firm heel that keeps your foot in place and a molded foam insert that provides extra support for those long runs.
This is a good option to support your weekday easy jog or marathon training.
Often we get so excited about super soft shoes, but you lose some speed and structure. That's probably why I was immediately drawn to the feel of this shoe. It's similar to the aforementioned React, which I really liked.
With a fully covered tongue and heel collar, you can pack some weight. But all for convenience.
As a first timer to this shoe, I enjoyed it and could easily see why it fits into so many people's training rotation. I'd put it on par with say the Saucony Ride or Guide, not quite as comfortable as the Triumph. Good shoes. Working horses.
With flashy style, because that's how Nike rolls, but I'd be very surprised if we don't see a change in the technology of this shoe next year.
Specifications:
Let's take a look at the most popular shoe information we all need to know.
A neutral running shoe
Moderate cushion
Weight: 10.9 oz for men, 8.5 oz for women
Heel drop: 10mm
7 colors
Not available wide
Previous model: Nike Pegasus 39
$130
Find it here on Nike.com for $130 so you can enjoy their 30-day trial policy.
I have now logged a number of runs in these shoes and will not be using Nike's return policy. While Nike.com has a generous return policy that allows you to try the shoes on and return them if they don't feel right, I'm likely to get shot down by anyone who tries to pick them up.
Also available at Dick's Sporting Goods >>:
Features:
This shoe is a true OG of running shoes, with a longstanding reputation for being one of the most versatile and reliable running shoes around.
Key features of the Nike Pegasus 40 that set it apart:
React foam is combined with 2 Zoom air units in the front and back
Waffle pattern on the outside for better grip on the road
"Circular pattern" to give your foot more comfort (I'm still digging to figure out what that claim means).
Durable is a word that comes up a lot with this shoe, and who doesn't want your running shoes to last a little longer?
Nike React Cushioning
One of the reasons I loved this shoe was that it hit that middle ground of feeling extremely soft on landing while still having structure to support the foot. Turns out it's due to some super cool technology.
Nike React foam is a proprietary foam technology first introduced by Nike in 2017. It is designed to be lightweight, durable and responsive, providing runners with a comfortable and smooth ride.
One of the main benefits of Nike React foam is energy return. The foam is designed to compress and then bounce back quickly, returning energy to the runner with each step. This means the shoe can help propel the runner forward, making it easier to maintain a fast pace.
Another benefit of Nike React foam is its durability. The foam is made of thermoplastic elastomer (TPE) which is resistant to wear and tear. This means the foam will last longer and hold its shape better than other types of foam.
Nike React foam is also designed to be lightweight. This helps reduce the overall weight of the shoe, making it easier for runners to move quickly and efficiently.
13% more energy is returned at each footfall than Nike Lunarlon foam
11% softer than Nike LunarEpic
5% lighter than the Nike LunarEpic
An insane amount of math and engineering went into creating this shoe. And while I appreciate all of that, what I appreciate most is the shoe that I slip on and go "aah!" It just feels good whether I'm at mile 1 or mile 8. And as I continue to recover from knee surgery, I'm pretty sure it will feel light and comfortable at mile 17, too.
Nike React Running Shoes
Because runners quickly fell in love with React, Nike has a whole line of shoes that use this technology.
Disadvantages of the Pegasus 40
Good news, if you liked 39, you'll probably like 40. There aren't many changes. Bad news if you were hoping it might return to the old version's feel.
Other than that, all Nike running is a bit tight and this one is no exception. You're not going to find a wide option that will help accommodate a wider toe box or a wider running shoe that will fit all around.
If you run in other fast shoes, you can expect a different feel than this shoe provides
Definitely not for rocky trails
Can be hot in summer at full load
Why do I just order from Nike?
One. I look for the older model and it is almost always on sale where it has gone up in price on other sites!! PLUS, I've heard of many people ordering from other sites where it's cheaper to find out it's not the right shoe. The knock-off problem seems to be more prevalent with Nike.
Two. I'm a size 11 and honestly most running stores don't carry a ton in my size. their 60-day return period because it means I can give them a run to make sure they fit and feel the way I think they should.
Three. Knocks. Man, they are getting worse.
The exception would be Dick's Sporting Goods, which has a partnership with Nike that facilitates deals and often expanded sizes.
Well, I really hope this Nike ZoomX Vaporfly Next% 2 review helped you make a decision. I may not love every shoe I test, but I've found that just sharing the details helps you find a shoe that YOU LOVE.
And that's all that really matters.
Looking for more running shoe reviews?
Other ways to contact Amanda
Daily Instagram fun. RunToTheFinish:
Facebook community chat. RunToTheFinish: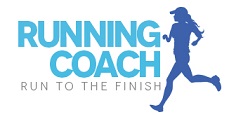 Sign up for a weekly newsletter with the best running tips and laughs