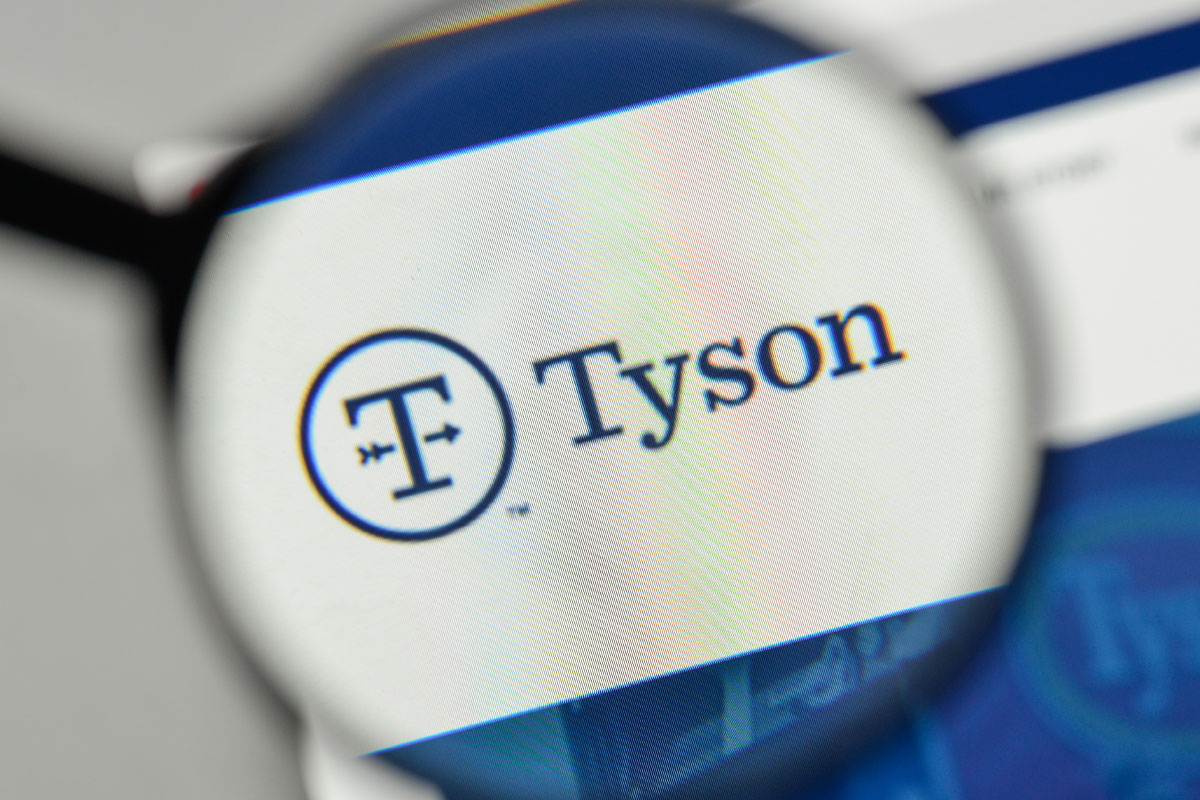 NEW YORK. Weak dynamics in the meat protein market have prompted Tyson Foods, Inc. to revise its guidance for fiscal 2023 and look for ways to reduce costs. In the first part of the year, the company announced layoffs of 10% of its corporate workforce, the closing of two poultry plants, and President and CEO Donnie D. According to King, they are not over.
"We're looking at everything," he said during a May 17 presentation at the BMO Capital Markets Global Farm to Market conference.
He added that in the current environment, Tyson Foods needs to be the "best version" of itself, and that means being operationally excellent and reducing the number of inefficient operations.
"We're looking across the enterprise to evaluate those things," he said. "And I'm not ready to tell you today that I have a location, a name for anything other than what we've already said, but we need to be more efficient. I think the environment is going to require everyone to be more efficient at what you do."
Pressuring the company is a difficult macroeconomic environment.
"This is the first time I've seen chicken, beef and pork challenged at the same time," he said. "And based on everyone I've talked to, no one remembers when it was because we've had chicken, beef and pork. So we're going with it. Like every other cycle out there, you always come out stronger than you come in, you come out faster and more nimble…"
In the second quarter ended April 1, Tyson Foods posted a loss of $97 million, down from $829 million in the same quarter last year, or $2.34 per common share.
Quarterly sales were $13.13 billion, compared to $13.12 billion last year.
In March, the company announced plans to close two poultry processing plants in Glen Allen, Va., and Van Buren, Ark.
"… With this particular move … we were able to essentially … have the same level of production, but do it in two (fewer) facilities," Mr. King said. "So the business has not been reduced. We just cut costs and eliminated some of the extra costs that we had."
As part of its guidance revisions, Tyson Foods said its Beef business unit, its largest, would generate margins between a 1% loss and a 1% profit for the fiscal year. But during the BMO presentation, Mr. King indicated that the beef market may be nearing the end of its current cycle.
"… Where we are in the beef cycle, we've been talking about it for, like, the last year or so," he said. "But we're getting to the end of the cycle and we feel good about that. We are picking up fewer cows, which is one of the signs we look for. We have seen some retention of heifers, but not really in a sustainable way. So whenever we start to see it in a meaningful way, then we feel comfortable that we've kind of hit the bottom on our way out."