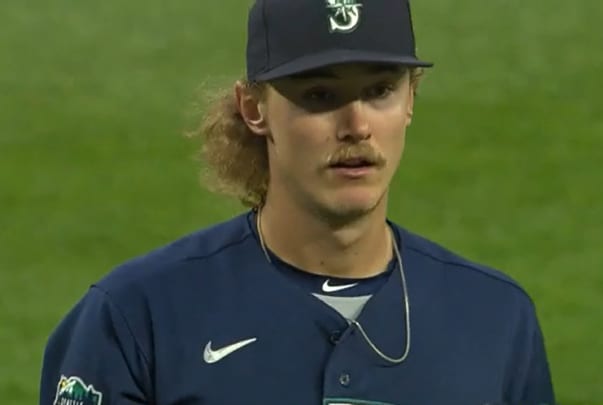 Bryce Miller, Seattle Mariners.
After a gem at T-Mobile Park on Wednesday night, Seattle Mariners rookie Bryce Miller finds himself in select company.
Rookie Bryce Miller threw six more shutout innings in the M's 6-1 victory over Oakland on Wednesday night in front of a devoted Seattle Mariners fan base at T-Mobile Park.
He ended the night by striking out Shea Langeliers to finish sixth, bringing his strikeout total to a career-high 10. It was a performance for the history books.
In each of his first five starts since reaching the majors, Miller went at least 6 innings and allowed 5 or fewer base runners. To my knowledge, this has not been done by someone new to the modern era, let alone starting their career.
Additionally, this five-game hitting streak puts the Seattle Mariners rookie behind Jacob deGrom (2022 New York Mets), Shane McClanahan (2022 Tampa Bay Rays), Clayton Kershaw (2016 Los Angeles Dodgers) and Zack Greinke (2015 Los Angeles). ), for the longest such streak since 1901.
Note that three of the four pitchers mentioned are past Cy Young winners, and this is McClanahan's third major league season, but he is the early front-runner to win the award in 2023.
Miller's stats this season are impressive for any pitcher, let alone a rookie. He pitched 31.1 innings allowing 4 earned runs, 13 hits and three walks. Miller also has 28 strikeouts, a 1.15 ERA and a paltry 0.51 WHIP.
Wednesday night's win brought the Seattle Mariners season record to 25-24.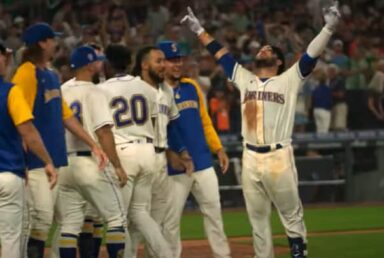 A win on Thursday in the series finale would put Seattle within 2.0 games of third place in the American League Wild Card.