'More work to do' in filling electricity gaps, Bowen says
The climate and energy minister, Chris Bowen, is speaking to ABC Radio now. He isn't able to say when these gaps in the electricity grid will be filled but he says the fact that the Australian Energy Market Operator (Aemo) has needed to update its report earlier than expected is a positive sign.
This report is designed to achieve this outcome to let people know – governments and private sector investors – where the regulator sees gaps in coming years, and where investment should be focused towards fulfilling that.

The second point is the last report was just last August, has taken a decision that there have been so many developments, positive developments since last August, they will update the report just a few months later, to provide a new indication and that indicates that the reliability gaps that Aemo was concerned about in the next couple of years have been closed with a big uptake in renewable energy investment. And that is good news.

But yes, Aemo is correctly pointing out that there is still much much more work to do.
Key events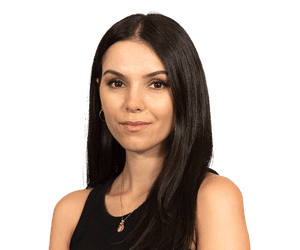 Benita Kolovos
Victoria's assistant treasurer denies conflict of interest over shares
Victoria's assistant treasurer, Danny Pearson, has conceded it was an "error of judgment" to hold shares in Commonwealth Bank while carrying out his ministerial duties.
The Australian today reported Danny Pearson held shares in the bank when he announced a new three-bank panel to deliver Victoria's banking and financial services in August 2021.
The new arrangement, including the Commonwealth Bank, Westpac and NAB, replaced a contract with Westpac that had been worth an estimated $120m a year.
According to the parliament's register of interests, Pearson has held the shares since 2014.
In a statement this morning, he said he was "not a decision maker in the awarding of the banking and financial services contract in 2021":
The process was run by senior independent public servants and there was a probity auditor engaged throughout who signed off on the process. I noted the outcome of the tender once it had been determined by the Department of Treasury and Finance.

Despite this, I accept that it was an error of judgment to not recognise and manage the potential for a perception of conflict of interest and I unreservedly apologise for this oversight.

For avoidance of doubt, I have spoken to the premier and advised him that I will place all of my shareholdings in a blind trust.
Amy Remeikis
Michelle Rowland says she will no longer accept donations from Sportsbet
The communications minister, Michelle Rowland, has faced calls to resign in the last couple of weeks, after she accepted donations from a gaming company before the election.
Independent MP Andrew Wilkie, a staunch anti-gambling campaigner, led the charge for her resignation, saying Rowland, who carries the policy responsibility for interactive gaming, was "completely and utterly conflicted" as a consequence of accepting the donations and hospitality and had made a "grievous error of judgment".
That followed a report in Nine newspapers that Sportsbet paid for a campaign dinner and made a second donation to Rowland's campaign in the lead-up to the federal election. Labor did not disclose the donations because they were below the reporting threshold.
Rowland had declared the donations as required under the law and Anthony Albanese and Tony Burke launched passionate defences of the minister, saying she had met every obligation in front of her and was leading the government's harm minimisation policy for online gambling.
But Rowland had stayed rather quiet on the whole affair – until appearing on the ABC's Q+A program overnight, where she said that while she had met her disclosure obligations, she understands the community wants better – and she will no longer accept donations from Sportsbet.
Rowland said:
I will not take money from Sportsbet.
Pressed on whether that included other gambling companies, Rowland said, "As I said, I am now the minister, I will not be taking money from Sportsbet." Rowland looked like she was going to say more, but was cut off.
Rowland also pointed to what else she had learned from the outcry:
I think this highlights one very important aspect and that's about disclosure of political donations.

I think this is an area of long overdue reform and the Albanese government has had a long held position for example of decreasing the disclosure threshold, so it's a lower amount that needs to be disclosed, but also having real time reporting. And if this conversation encourages that to be sped up and we get results in that, I think that's a good thing and I'll be participating in that discussion.
One year since Australia opened to international tourists
A year to the day since Australia welcomed back international tourists, data shows the tourism sector is bouncing back from the pandemic-induced travel shutdown.
According to the Australian Bureau of Statistics, international arrivals in December 2022 were at 60% of December 2019 arrivals – that's up from only 20% in March 2022.
International visitor expenditure is expected to exceed pre-pandemic levels in 2024 and international visitor arrivals to exceed pre-pandemic levels in 2025, according to projections from Tourism Research Australia.
The government has pledged a $48m package in the October budget to support the industry, which included the unforgettable AI-generated kangaroo "Ruby Roo" as part of the Come and Say G'day campaign unveiled last year.
The trade and tourism minister, Don Farrell, says he is buoyed up by the positive trends:
The Australian visitor economy is bouncing back, which is great news for our tourism operators and the hundreds of thousands of Australians working in the industry. Tourism is the lifeblood of many communities around the country who were hit hard by the global Covid-19 pandemic.

The Albanese Government is supporting tourism recovery, and there are plenty of reasons to be optimistic with international travellers returning to our shores in growing numbers.

That trend is forecast to continue and, to ensure it does, Tourism Australia is vigorously marketing our tourism offering in key markets around the world inviting travellers to Come and Say G'day.
Australia has undermined its global leadership on human rights, commissioner says
Australia's human rights commissioner, Lorraine Finlay, says Australia's failure to comply with UN's protocols to the conventions against torture (Opcat) undermines our global leadership on human rights.
She is responding to the news overnight that the UN has terminated its visit to Australia, which was suspended last year when they denied access to some detention facilities in New South Wales and Queensland.
Finlay told ABC Radio:
It's neither unexpected nor can I say undeserved given the continued delays and failures around the implementation of Opcat.

And it really undermines our global leadership when it comes to human rights because what this says is that when Australia makes a promise, in this case, we haven't actually kept our word.
Amy Remeikis
Leaders in WA for federal cabinet meeting
If it seems like most of the government is in Western Australia, that is because it is.
Anthony Albanese is making good on his promise to keep wooing the west – WA helped deliver Labor government and Albanese is working to ensure it stays on side.
As reported a little earlier in the blog, that means holding a federal cabinet meeting in Port Hedland. The WA premier, Mark McGowan, will address the meeting before it gets down to business. While in Port Hedland, the prime minister will also meet community group representatives, Indigenous elders and community members at a special reception.
The message from Albanese?
We've always said WA is more than Perth, and Port Hedland is one of the engine rooms of the WA economy.
Albanese has made a point of holding cabinet meetings across Australia, with a particular focus on the regions. It's all about soft diplomacy – and sending the message it is not all about Canberra.
Amy Remeikis
Talk of changing super tax concessions a 'mature conversation' to have, Bowen says
Just before he was freed from Patricia Karvelas' questions, Chris Bowen was asked about the treasurer, Jim Chalmers, opening the door to changing Australia's superannuation tax concessions.
We reported about Chalmers on that yesterday – he sneaked it into his speech on defining superannuation, and then doubled down during the question and answer session. It is not going to be something that happens in the short term – the main focus is defining superannuation and making it more equitable, but Chalmers doesn't say anything without thought. So, it's on his mind (given it costs almost as much as the aged pension, you can see why).
Bowen though, knows how to avoid something he doesn't want to answer. And he turns the question around.
Well, I think Jim Chalmers made a very thoughtful contribution yesterday about this and you know, having a sensible mature conversation with Australian people.

I was bit gobsmacked to hear the shadow minister on your program, just a little while ago say, you know, it doesn't matter that women don't get a fair share of superannuation concessions and just laughed that off that that really surprised me and I'm pretty hard to surprise these days in politics, that sort of glib dismissal of real issues that the treasurer is putting on the table – superannuation is magnificent national achievement which my side of politics is very proud of, and it means that Australians who have been on low and moderate income during their working life have a chance to have a dignified retirement. I think the treasurer pointing out that we need to ensure it's equitable and sustainable, should be relatively uncontroversial.
UN torture prevention body cancels visit to Australia
The UN torture prevention body has decided to cancel its suspended visit to Australia.
The UN subcommittee on prevention of torture (SPT) ended its visit to Australia's detention facilities in October last year after New South Wales and Queensland blocked access to some facilities.
The subcommittee requested a number of assurances in order to resume its visit but says "some of the requested guarantees were not provided, and the subcommittee could not ascertain that it would be able to resume its visit in a reasonable timeframe."
The chair of the SPT, Suzanne Jabbour, said:
Despite the good cooperation the subcommittee has with the Australian federal authorities following our initial mission, there is no alternative but to terminate the visit as the issue of unrestricted access to all places of deprivation of liberty in two states has not yet been resolved.

Nevertheless, a report based on what the SPT observed during its October visit before the suspension will be shared with the state party as soon as possible. It will enable ongoing communication with the Australian government.
Amy Remeikis
Greens still pushing for tougher climate policy
So what about Chris Bowen's negotiations with the Greens, who are trying to pull the government in the opposition direction to businesses like Bluescope and want the government to go further on the safeguard mechanism.
Will Bowen agree to a climate trigger (when projects would have to be assessed on the impact they would have on climate change).
He's not going to negotiate with the Greens on live radio.
So consider that, ongoing.
Amy Remeikis
BlueScope Steel could go offshore if safeguard mechanism too tough, Bowen says
Chris Bowen is asked about steel maker BlueScope, saying that if the safeguard mechanism is too onerous, they will have to go offshore.
(If you need a refresher on the safeguard mechanism, this from Adam Morton is very, very good.)
Bowen says he has been talking to BlueScope and the discussions have been positive.
Of course I've been talking to BlueScope I've been talking to people across the board.

Welcome to policy [negotiations] Patricia [Karvelas] there's people on your show saying the safeguards' policy goes nowhere near far enough, there's other people saying it goes too far. I believe we've got the balance right.
Bowen says it is all part of the consultation he promised, which finishes at the end of the month.
I'll then read through every submission and update our policy in responses to submissions where I think a valid case for reconsideration has been made. But of course what we want to be is a country that makes things, of course steel is absolutely essential to our transition. So when we're going to be a lot more steel, we're going to need a lot more steel, in the transition.
Bowen won't say what he would need to change to ensure BlueScope stays, but that the discussions have been "good".
But of course when you know if you're doing a big and difficult reform people will have views about it.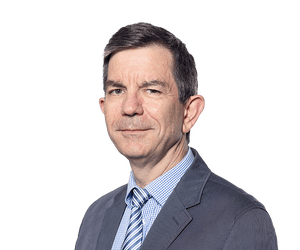 Peter Hannam
Energy ministers to meet on Friday as regulator updates forecasts
Summer is almost done (according to the calendar) and we managed to get through it without significant electricity shortages. A heatwave building across southern Australia in coming days will add some extra demand.
Whether future summers avoid "reliability gaps" depends a lot on whether more renewable energy and storage projects come on line. That's the view, at least, of the Australian Energy Market Operator in its latest forecast update.
The longstanding delays of building Snowy Hydro's Kurri Kurri gas plant and the troubled pumped hydro project have now been recognised by the market operator. (It had been reporting "sensitivity" analyses assuming Snowy 2.0 wouldn't be online by the end of 2026.)
The exit of probably five coal-fired power stations by 2030 is one issue regulators have to tackle. The reliability of the remaining ones is a wildcard in the pack, such as Queensland's Callide C plant that had a cooling tower collapse last October and won't be back on line until the end of June (in the latest postponement).
The report is timely, as federal, state and territory energy ministers will gather in Newcastle for a meeting on Friday joined by be the respective climate ministers (although in the case of the Commonwealth and a couple of the states, they are the same person).
Aemo's report will no doubt help kick off those talks.
Amy Remeikis
New energy projects will prevent future shortages, Bowen says
Good morning from Canberra.
The energy minister, Chris Bowen, has had a chat to ABC RN Breakfast where he was asked about the Aemo report which says the east coast is facing an energy shortage by 2030.
Bowen says don't worry, there are new projects coming which will mean that prediction won't come to fruition.
Bowen says there is "huge interest" in Australia's transmission opportunities, big interest in batteries and there are more projects in the pipeline.
I mean, yes, in nine months have we fixed every single reliability gap for the next decade? No, there's more work to do.

Am I pleased with what we've done? Yes. Am I yet satisfied? No.
The Aemo works on committed projects, so when will it include the projects Bowen is including?
Bowen says the fact that the regulator has put out a new report in February, having just dropped the last one in August, shows how rapidly the government is working.
You know that this report normally comes out once a year or so, this is a report which has been put out in a much more rapid timeframe because Aemo has reached the view that the guidance they provided last August is out of date because we've seen a lot more investment coming through with renewable.

So the sorts of decisions we are making across the board are making a difference on that sort of a timeframe, I expect Aemo will provide further updates.

Is every is every update gonna say 'you know, it's all magically fixed?' Of course not. This is a very big task. But every update, every update will show, in my view, very real and substantial progress.
'More work to do' in filling electricity gaps, Bowen says
The climate and energy minister, Chris Bowen, is speaking to ABC Radio now. He isn't able to say when these gaps in the electricity grid will be filled but he says the fact that the Australian Energy Market Operator (Aemo) has needed to update its report earlier than expected is a positive sign.
This report is designed to achieve this outcome to let people know – governments and private sector investors – where the regulator sees gaps in coming years, and where investment should be focused towards fulfilling that.

The second point is the last report was just last August, has taken a decision that there have been so many developments, positive developments since last August, they will update the report just a few months later, to provide a new indication and that indicates that the reliability gaps that Aemo was concerned about in the next couple of years have been closed with a big uptake in renewable energy investment. And that is good news.

But yes, Aemo is correctly pointing out that there is still much much more work to do.
Energy regulator predicts mainland states will exceed their energy capacity by 2030
Australian Energy Market Operator's (Aemo) updated electricity statement of opportunities report is out this morning and it's warning of electricity supply shortages as renewable projects lag behind coal plant closures.
Daniel Westerman from Aemo told ABC Radio this morning all mainland states will exceed their energy capacity by 2030:
What we'll see towards the back end of the decade is increasing reliability on gas and those gaps hit every mainland state in the national electricity market, the analysis that Aemo undertakes only on what's called committed projects. They really have to be there and with a firm expectation that they will be delivered.
You can read more about that report from our economics correspondent Peter Hannam:
Stuart Robert criticises Chalmers' super definition proposal
The shadow minister for financial services and shadow assistant treasurer, Stuart Robert, is continuing his criticism of the government's plan to legislate the purpose of superannuation which the treasurer, Jim Chalmers, unveiled yesterday.
He told ABC Radio this morning that the government has come up with a "Sir Humphrey-esque" definition, compared to the "simpler" one which came out of David Murray's review in 2014.
David Murray recommended it was simply something such as retirement income for supplemental support the age pension, and the government's come out with a Sir Humphrey-esque word definition that talks about sustainability and equity and preserving it to ensure that the purpose of super is meant for Labor frankly, and for the industry super funds but not for the individual. This is individuals' money. So this attempt is all about Labor's nation-building scheme but it is not about the individual and what's right for them. That's our objection to what the treasurer is trying to do.
Robert didn't hide his disappointment that the super funds hadn't been as enthusiastic at the Coalition's previous attempts:
We tried to legislate the objective of super in 2016. I was the assistant treasurer in 2018, I tried again, and these large super funds all of the super industry the opposition, no one was interested. But surprise, surprise, now with this great big nation building agenda and the treasurer wanting super funds to invest in everything and anything that supports his agenda, everyone's now coming out saying this is wonderful.
Robert believes the government is prioritising creating another "great big Washington national monument" above the individual's purposes for super. When pressed on what these were his eventual example was … the NBN, which was built by the Coalition.
Missing bushwalkers found in Blue Mountains
Good morning, Natasha May on deck with you, and I have good news – two bushwalkers missing in the Blue Mountains have been found overnight.
The two men, aged 69 and 81, had intended to return back from the Megalong Valley on Friday. When the younger of the two men failed to show up to an appointment on Sunday, the search began for the bushwalkers.
The rescue party found the pair in good health near Mobbs Swamp about 1am this morning and escorted them out of the bushland, returning to the campground where they first went missing about 6.45am.
Blue Mountains police area command Detective Inspector Michael Marinello said he was pleased to have found them and had this safety messaging for the public:
No matter how experienced a bushwalker may be, it is imperative that they have with them all the relevant safety equipment including suitable clothing, food and water.

Another important aspect are communication devices. Whenever heading on a bushwalk, people should have a fully-charged mobile phone, along with additional charging devices. Taking a GPS enabled Personal Locator Beacon (PLB) will help rescuers should you find yourself in difficulty.

It is also important to let someone know your intended route, what tracks you are taking and your estimated return time. If there is any change to the original plan, then tell someone.

Please ensure you register your trip with the appropriate agency, such as the National Parks and Wildlife Service, and think before you trek – know what the weather conditions will be like, know your physical abilities and make your bushwalk a safe one.
Robodebt hearing to get under way
A top government department lawyer will give evidence on the unlawful robodebt scheme when the royal commission into the scheme resumes, Australian Associated Press reports.
The second day of the final hearing block of the robodebt royal commission will hear from the former chief counsel for the Department of Social Services Paul Menzies-McVey.
Other witnesses scheduled for today include Services Australia's compliance and debt operations officer Jeannie-Marie Blake and the Attorney General's Department assistant secretary Michael Johnson.
The commission is examining who knew about the legality of the scheme and how robodebt was implemented.
The final round of hearings, which began yesterday, is focusing on the inquiry by the commonwealth ombudsman into the scheme, proposals to expand robodebt, the impact it had on victims and how it was wound up.
The impact on victims and their families was the subject of much of yesterday's hearings, which heard from the mother of a robodebt victim, as Guardian Australia's Luke Henriques-Gomes reported.
The final block of hearings will run for three weeks, with the final report due at the end of June.
Commissioner Catherine Holmes last week wrote to the government requesting a two-month extension of the inquiry.
RBA board meeting minutes to be released
The reasoning behind the latest hike to the official cash rate will be revealed in the minutes from the Reserve Bank's February board meeting, to be released today, Australian Associated Press reports.
The RBA lifted interest rates by another 25 basis points in February, taking the cash rate to 3.35%.
The central bank's governor, Philip Lowe, has since fronted two parliamentary hearings where he was grilled about the RBA's trajectory for monetary policy.
He said the inflation rate was still "way too high" at 7.8% annually in December quarter and the cash rate was unlikely at its peak.
NAB markets economist Taylor Nugent said the minutes from the meeting, due this morning, were unlikely to add much to the deluge of communications of late:
At the margin we might find out whether the RBA board considered a 50bp increase.
Also on today, ANZ and Roy Morgan will release their weekly consumer confidence survey, which plummeted after the February rate hike.
The index sunk 5.5 points to 78.1 last week, its lowest level since early April 2020 at the start of the pandemic.
PM and ministers head for Port Hedland
An Indigenous voice to parliament and crime gripping remote communities will be in focus as Anthony Albanese takes his cabinet to Western Australia, Australian Associated Press reports.
The prime minister and his senior ministers will meet in Port Hedland today, with the WA premier, Mark McGowan, to give an address.
Afterwards Albanese and his cabinet will meet about 150 Indigenous and other community leaders, amid criticism from the Coalition over Labor's decision to scrap the cashless debit card.
The card, which was abolished in September, managed welfare payments for recipients in a bid to reduce the amount being spent on alcohol.
Regional communities including Laverton and Leonora in the state's Goldfields are experiencing a spike in youth crime.
Opposition leader Peter Dutton, who is also visiting the crime-hit towns this week, said the decision to dump the controversial income management program had resulted in the "rivers of grog" reopening and a "step-up" in violence.
Good morning and welcome to our rolling coverage of the day's news. I'm Martin Farrer, bringing you the best of the breaking stories this morning before my colleague Natasha May takes the controls.
A majority of voters believe the Reserve Bank of Australia has overreacted in jacking up interest rates to tame inflation, and more than 70% say the Albanese government has to to share some or a lot of the blame, according to the latest Guardian Essential poll. But it's not all bad news for the prime minister, with Labor thought more likely to bring down the cost of living, improve public services and manage climate change. There will be more detail on how the RBA arrived at its latest decision when the minutes of its last meeting are published today.
A class action will be launched within weeks by over-65s who are seeking compensation for a decade of lower-quality disability support, potentially adding millions to the annual cost of the NDIS. Helen Bonynge, the proposed lead plaintiff in the NDIS class action, describes in today's episode of Full Story how being deprived of help changed her life, while our political correspondent Paul Karp breaks down the legal arguments behind the case and what it means for the scheme.
Police in Papua New Guinea have launched a rescue operation to find an Australian professor and three local researchers who were taken hostage in the country's remote highlands, the nation's police commissioner has announced overnight. An armed gang had demanded a ransom for the captives, David Manning said, describing the gunmen as "opportunists" and the situation as "delicate". The professor, whom we have chosen not to name, was taken hostage on Sunday.