At least 19 students died as a result of a fire that broke out in a dormitory of a secondary school in the city of Guyana in South America, the authorities report.
Several other students are being treated for injuries after a fire broke out in the southwestern border town of Mahdia, the country's government said.
At least six people were flown 200 miles to the capital Georgetown for treatment.
The fire broke out shortly after midnight local time (5am UK time) at the school, which caters mainly for indigenous children aged 12 to 18, according to National Security Adviser Gerald Guvey.
Local newspaper Stabroek News reported that the fire broke out in the girls' dormitory.
Mr Gouveia added that it was too early to speculate on what caused the fire, adding that strong thunderstorms in the area were a challenge for those responding by air.
"It was a struggle for us," he said. "The pilots were very brave, very determined."
He added that the government and emergency workers had made a "tremendous effort" to save as many people as possible.
Read more world news.
Why is Bakhmut so important for Russia?
A meteor burns up in the sky, creating a sonic boom
A grenade explosion in the house killed the father and injured two children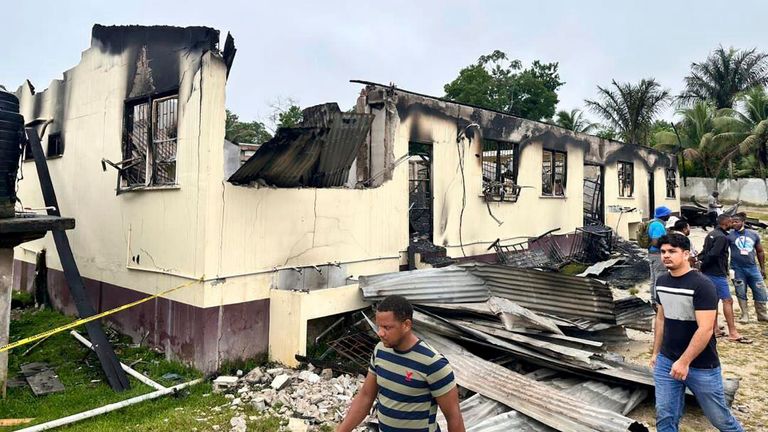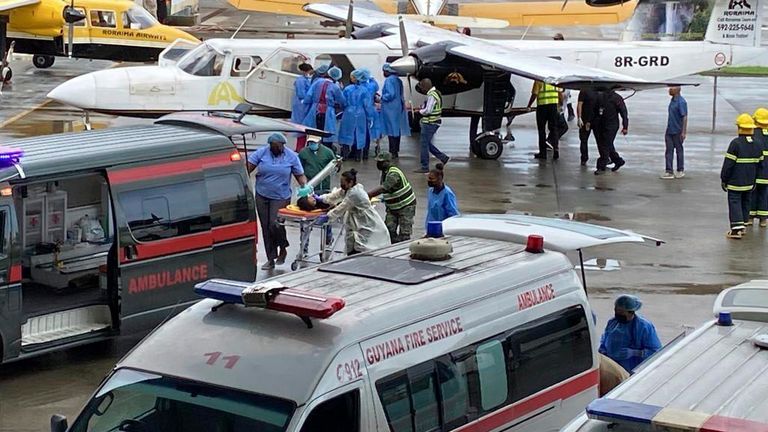 President of Guyana Irfaan Ali said. "This is a terrible case, it's tragic, it's painful."
He added that his government is mobilizing all resources to take care of children.
Mr Ali said officials were contacting parents and psychologists would help those affected by the fire.
"I can't imagine the pain of the parents at this moment," he said. "This is a big disaster."
Opposition MP Natasha Singh-Lewis called for a thorough investigation.
"We need to understand how this most horrific and deadly incident happened and take all necessary measures to prevent such a tragedy from happening again in the future," he said.