Something to look forward to. Apple is rolling out significant operating system updates to its entire product suite this fall. iPhones, iPads, Macs, and other devices will get updates to FaceTime, AirDrop, Messages, widgets, Safari, and much more. Meanwhile, the company is overhauling the Apple Watch interface.
One of the biggest changes expected on Apple devices this fall will be for FaceTime. A new update for the iPhone and other products will enable video messaging, which Apple admits has been in high demand. Additionally, Apple TV 4K gets the ability to display multiple FaceTime call recipients while using the iPhone's camera to display the caller's room from the docking station.
Widget functionality on iPad and Mac is expanded in iPadOS 17 and macOS Sonoma. Users can perform more tasks without fully opening apps, such as setting reminders, controlling volume, or controlling home lights. macOS Sonoma will display those widgets on the desktop.
Safari also gets privacy and productivity improvements on all devices. Profiles can create separate sets of tabs, cookies, history, and bookmarks for different purposes, such as work and personal use. Private Browsing can now close the window behind Face ID or Touch ID and will fight web tracking.
AirDrop now lets you quickly share contact information or sync entertainment media by bringing two iPhones or an iPhone and Apple Watch close together. Eventually, Apple will add the ability to continue large AirDrop transfers over an encrypted iCloud connection when users leave AirDrop range.
The new standby mode for iPhones running iOS 17 will display the time, widget information, and notifications in large text so they can be seen from a distance. The feature is tailored to the iPhone 14 Pro's always-on display, but older devices can still display it when users tap the screen.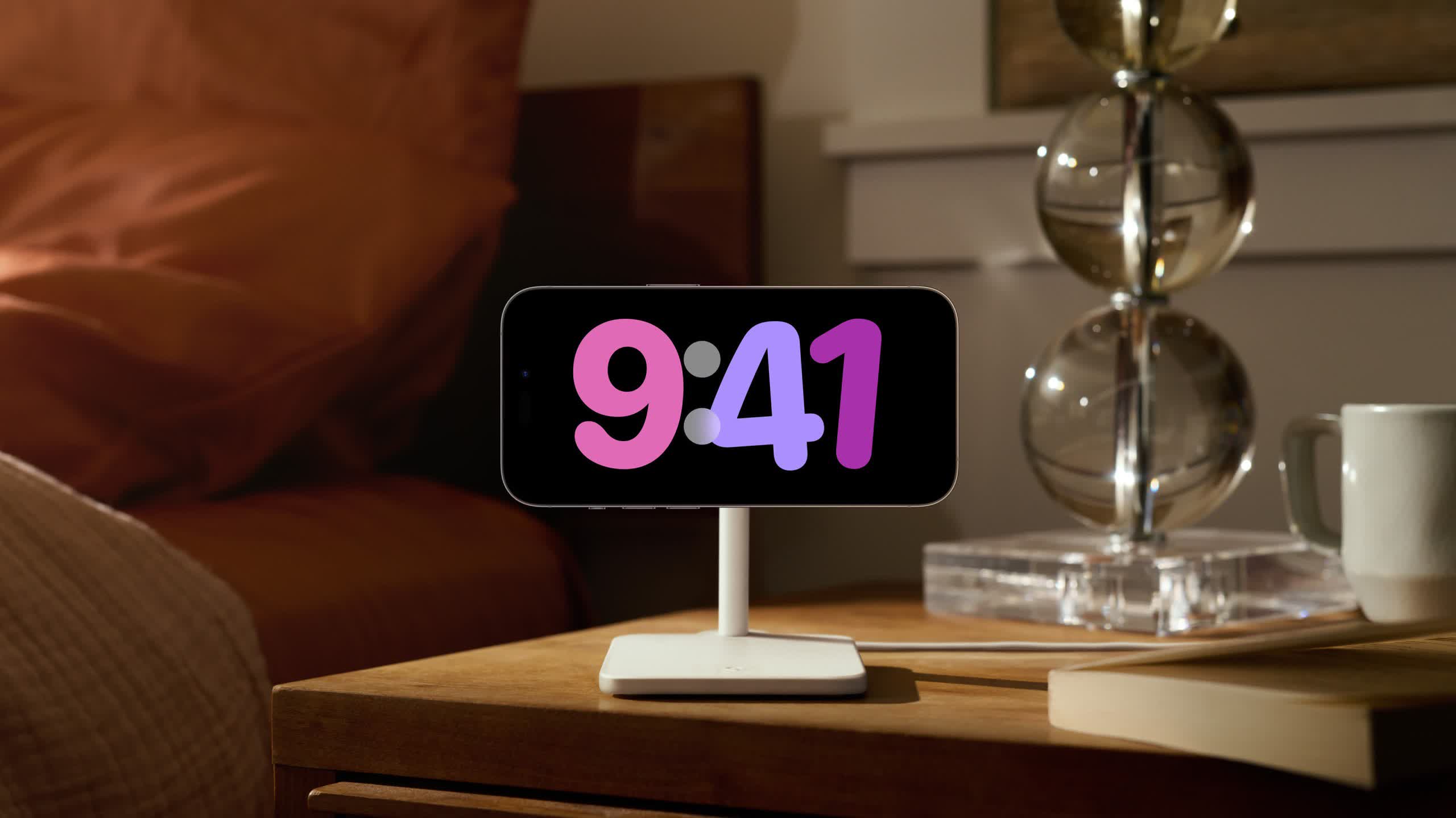 Meanwhile, iPads are getting new PDF functionality. Machine learning in iPadOS 17 can detect fields in PDF files where users can enter information such as name or phone number. The update also lets you annotate PDFs with Apple Pencil, seamlessly tracking changes across multiple users through live collaboration. PDFs are also now displayed full width.
With Sonoma, Apple continues its efforts to improve Mac gaming. The new Game mode improves performance by directing more CPU and GPU resources to games while reducing input lag, while the new Metal tooling makes porting games to Mac and Apple Silicon faster. Hideo Kojima announced that his company is transferring Death Stranding to Apple Silicon.
Apple Watch gets a new interface and design language with watchOS 10. Apple has redesigned all watch apps to make more efficient use of screen real estate, and third-party developers can follow suit. The new Smart Stack displays a Rolodex-like flow of widgets as users turn the side dial.
An important new Apple Watch safety feature uses the Compass app to display last known positions with available cellular reception and SOS calls. A similar new iPhone feature called Check In allows users to easily notify friends and family when they arrive at a destination. If someone is delayed while traveling, Check In can temporarily share information such as iPhone location, battery level and cell service status with trusted contacts over an end-to-end encrypted connection.
In tvOS 17, Apple TV 4K users can access the Control Panel, which includes Communications, My Home, and other features, without leaving the app. What's more, with visual proximity guidance, iPhone Control Center can help locate a lost Apple TV Siri Remote as long as it's 2nd generation or later. Viewers who have trouble hearing dialogue in movies or TV shows can use the 2nd generation HomePod to push the dialogue to the center audio channel.
OS updates will introduce many more features when they roll out this fall. Developer betas are available now, with public betas coming next month. You can check the device compatibility information below for iPhone, iPad and Mac.