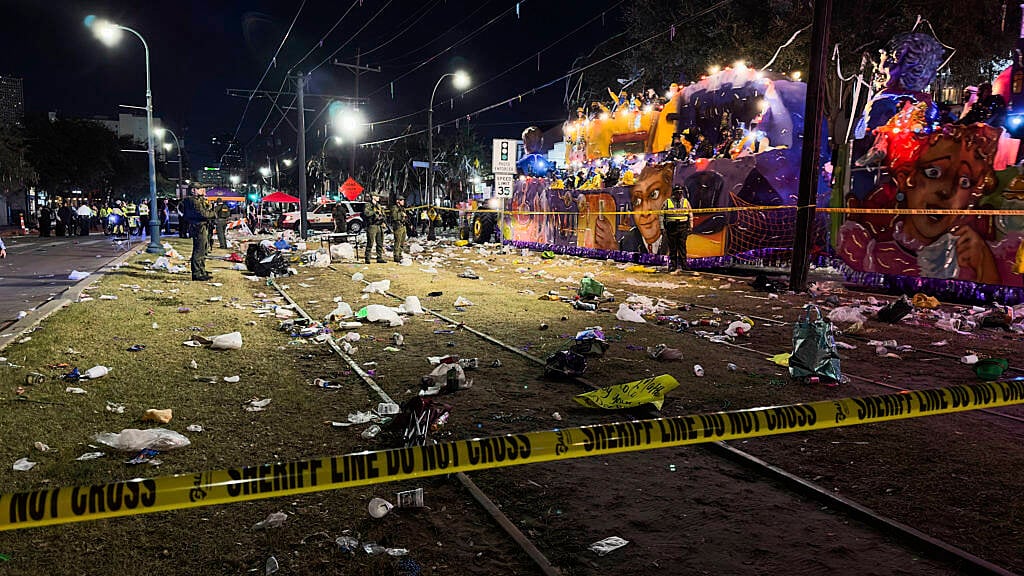 A shooting at a Mardi Gras parade in New Orleans has left one dead, four injured and panicked families fleeing.
The New Orleans Police Department said one suspect was arrested shortly after the Sunday night shooting.
The department informed that the victims were three men and two women, including one child.
All five were taken to the hospital, where one of the male victims was pronounced dead, the police said. The other four were in stable condition in hospital.
The shooting happened during a Krewe of Bacchus parade, WWL-TV reported, in a neighborhood packed with tourists outside the French Quarter.
The route was packed with families with small children enjoying the parade when they heard gunshots, witnesses told the radio station.
Chaos ensued as people ran, took cover and tried to protect their children.
After the shooting, the parade was temporarily stopped.
Two guns were recovered, Chief Deputy Inspector Hans Gantier said.