Far from simply being just a "viral sensation", artificial Intelligence (AI) has truly revolutionised the way we work and interact with technology these past couple of months.
While ChatGPT has undeniably captured the spotlight with its remarkable conversational abilities, the AI landscape is vast. There are numerous other powerful tools that are quietly reshaping industries, amplifying human potential, and bringing about meaningful advancements in various fields.
From cutting-edge image generative platforms to legal contract analysers, these AI tools embody the potential of these intelligent machines, enabling us to tackle complex challenges with greater efficiency, accuracy, and creativity.
Whether you're a tech enthusiast, a professional seeking productivity gains, or just simply curious about the latest AI breakthroughs, this list brings you an array of helpful AI tools that can take the heavy work off your hands and simplify various tasks.
1. DALL-E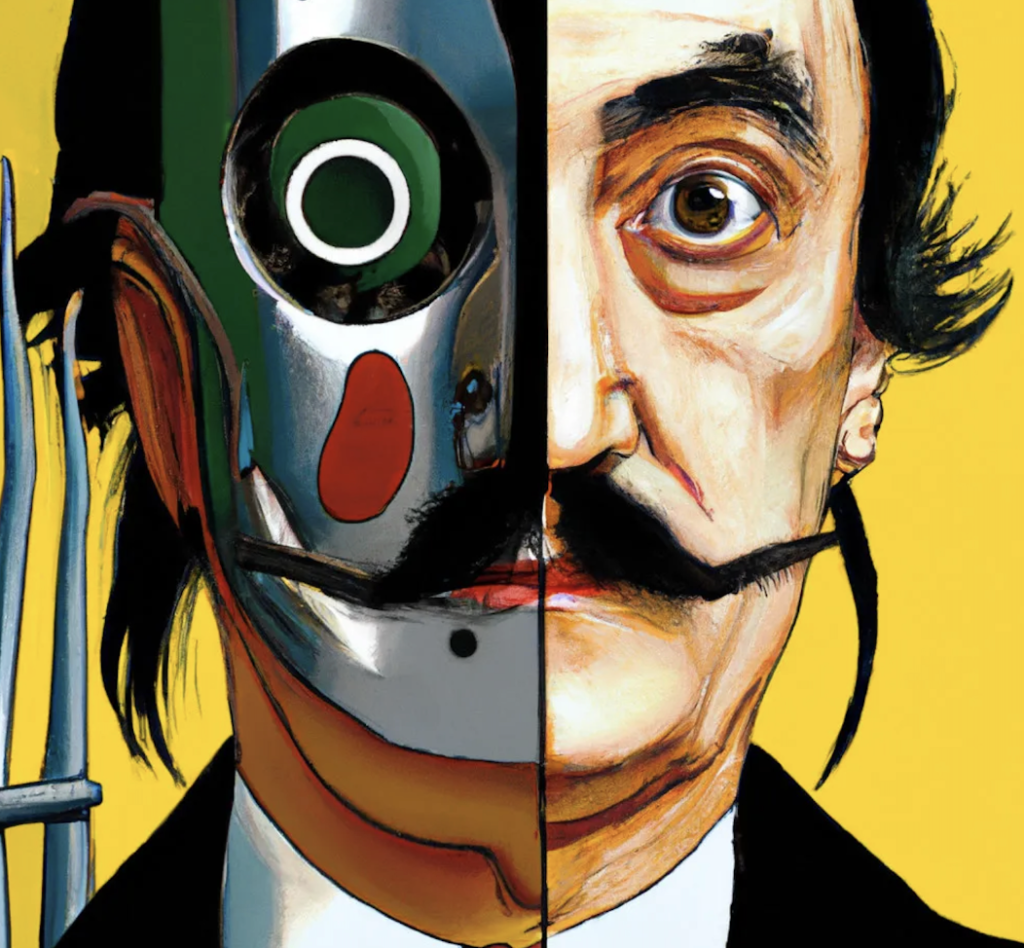 Named after the artist Salvador Dalí and Pixar character Wall-E, DALL-E is another AI model developed by OpenAI. DALL-E was unveiled in a blog post by OpenAI in January 2021, and has been trained specifically to generate images from textual descriptions.
Unlike previous image generation models that typically manipulate existing images, DALL-E has the ability to create entirely new images based on textual prompts inputted by users. It can generate highly detailed and coherent images of novel objects, scenes, and concepts that may not exist in reality.
According to OpenAI, users retain ownership rights over images generated by the AI tool, which grants them the freedom to sell, reproduce, and utilise the images for merchandising purposes.
In April 2022, OpenAI released DALL-E 2, an improved version of the original DALL-E, designed to generate more realistic images at "four times higher resolutions" that "can combine concepts, attributes, and styles".
The new and improved DALL-E 2 has been integrated by Microsoft-backed Open AI into a suite of other AI tools, notably the Bing search engine.
2. Synthesia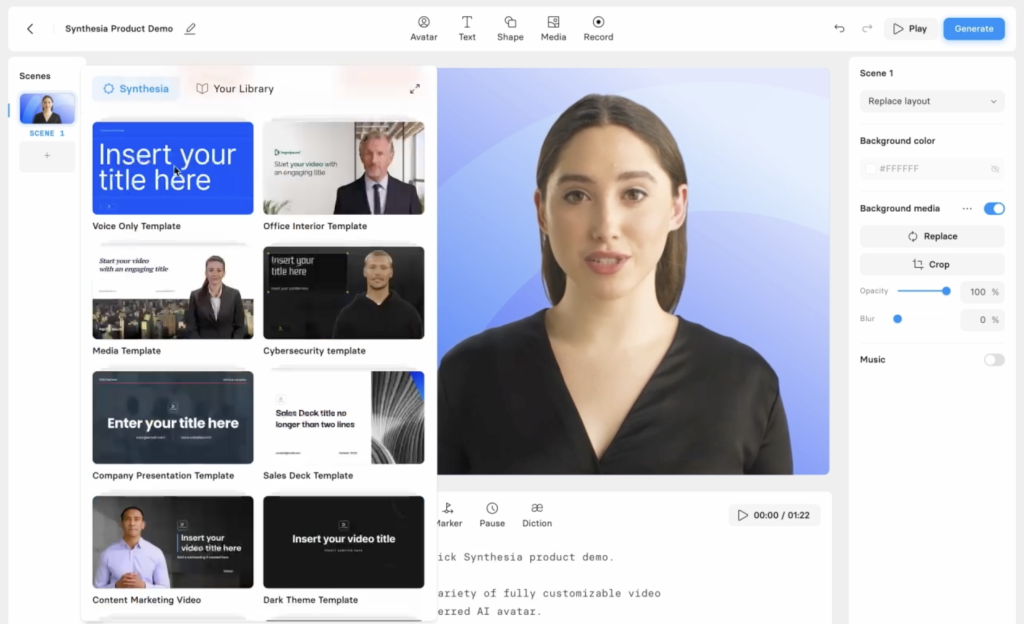 Utilised by over 50,000 companies worldwide including Johnson&Johnson and Singapore's Branding and Marketing agency, Synthesia is an AI video creation tool that allows users to generate highly realistic and personalised video content from text in just 15 minutes.
It allows users to generate videos featuring lifelike avatars that can speak, move, and express emotions, making it an excellent tool for various applications such as marketing, e-learning, and entertainment.
The process of creating videos with the AI tool is pretty straightforward. Users are presented with two options — they can either choose from Synthesia's vast library featuring over 150 diverse actors, or they can personalise their videos by uploading their own avatars to the platform.
Once the avatar is set, users simply need to input their desired script. Synthesia supports over 120 languages, accents, and voice tones, ensuring a seamless experience for users worldwide.
To further enhance their videos, users can easily incorporate additional elements such as text, images or even gestures for their avatars and ultimately generate their final video in just a few clicks, without the need for video creation or editing skills.
3. Rationale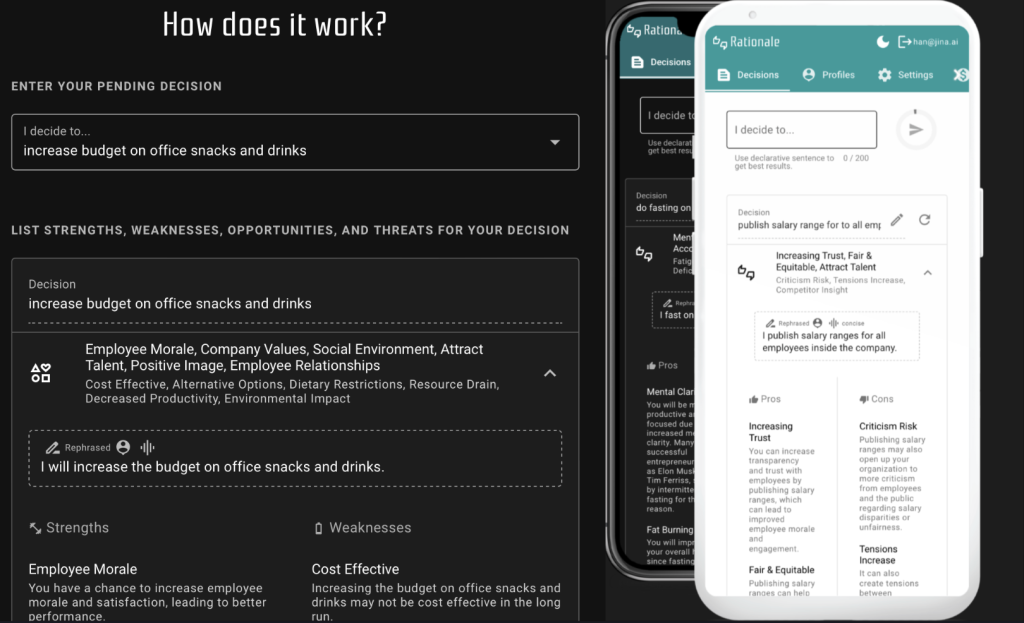 Rationale is a decision-making AI tool designed to assist business owners, managers, and individuals in making informed and rational decisions.
To utilise Rationale effectively, you can simply input your pending decision or indecisive options onto the platform. Rationale's AI algorithms will then analyse the provided information and generate a comprehensive list of pros and cons associated with each option.
Beyond just a simple pros and cons analysis, the AI tool goes above and beyond by providing a SWOT analysis, which enables you to identify internal strengths and weaknesses within your options, as well as external opportunities and threats that may impact your decision.
It also offers a multi-criteria analysis, which can help you compare and weigh your options based on different parameters, such as cost, time, and feasibility, as well as a causal chain analysis that can aid in understanding the potential impacts of your choices.
The best part? All of these are done in less than 10 seconds, guiding you to make the best possible choice.
4. Lumen5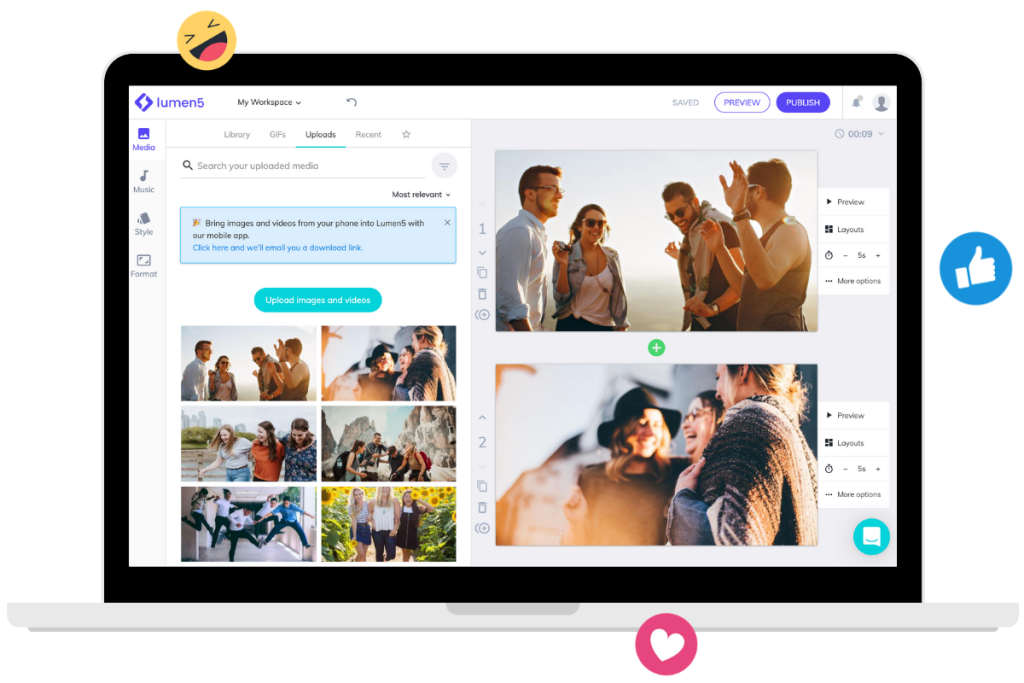 Another video generation platform, Lumen5, utilises AI and automation to transform text-based content into engaging videos.
Launched in 2017, it is designed to help individuals and businesses easily create professional-looking videos for various purposes, including marketing, social media, and presentations, among others.
Once a user uploads written content onto the platform, Lumen5 analyses this content and automatically selects relevant images, video clips, and background music to accompany the text.
It also offers a range of customisation options, allowing users to adjust the visuals, add their own media files, and customise the video's style, fonts, and colours. All of this can be done with just a few clicks on its simple drag-and-drop interface.
After the AI tool generates the video content, users can subsequently download the video, or upload it to social media platforms such as YouTube, Facebook, Instagram, and LinkedIn. Lumen5 optimises the video for the specific platform, ensuring compatibility and optimal viewing experience.
To date, Lumen5 has aided multiple companies in creating over 10 million videos across every industry, including the likes of KPMG and Mitsubishi.
5. AIVA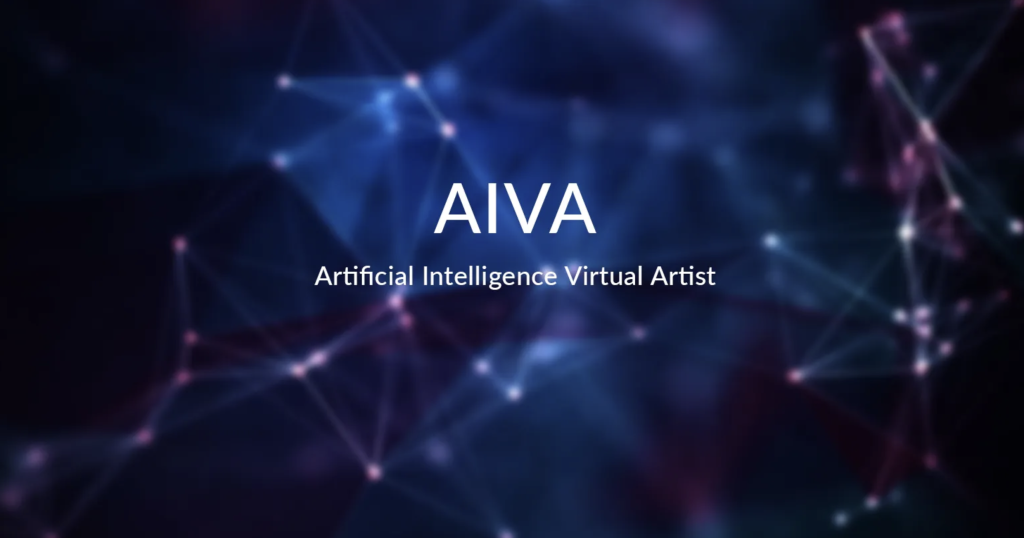 AIVA, which stands for "Artificial Intelligence Virtual Artist", is an AI-powered music composition tool that allows users to generate original music to accompany various media content including videos, podcasts, and games, among others.
Trained on a vast dataset of musical compositions from various genres and styles, AIVA analyses patterns, structures, and musical elements to learn and understand the principles of music composition in order to compose music based on different inputs from users.
For example, users can provide instructions on the desired mode, tempo and style of the soundtrack, and AIVA's AI algorithm will compose a unique piece of music accordingly.
The music composition tool also allows users to further customise and refine the music it generates by giving them the option to modify sections, adjust melodies, change instrumentation, as well as make other adjustments to fit their specific needs or preferences.
However, it's worth noting that the generated music's copyright goes to AIVA as long as you're subscribed to its free or standard subscription. If you choose to upgrade to a pro membership, you will obtain the copyright for the music compositions.
6. LALAL.AI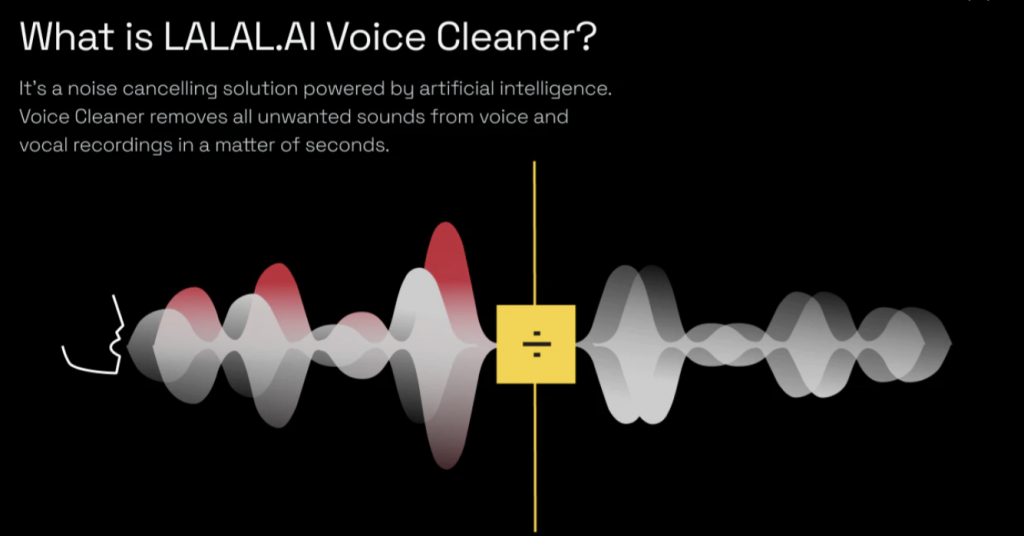 LALAL.AI is an AI audio editing tool that focuses on vocal track and music source separation and removal.
The AI tool is designed to isolate vocals from music tracks, allowing users to create karaoke versions of songs, remove vocals for remixing purposes, or extract instrumental tracks for various creative applications.
Aside from vocals, LALAL.AI can also extract musical instruments, including drums, guitars, pianos, and synthesisers from various tracks.
To do this, LALAL.AI's algorithm applies sophisticated techniques to enhance the separation of vocals from the background music, such as isolating the frequency range associated with the desired human voice or instrument.
Most recently, the company behind LALAL.AI, Omnisale GmbH, introduced Voice Cleaner, a noise cancellation solution that removes background music, mic rumble, vocal plosives, and many other types of extraneous noises from video and audio recordings. This powerful addition allows content creators, podcasters, and professionals to produce cleaner, more professional-grade recordings with ease.
7. Trevor AI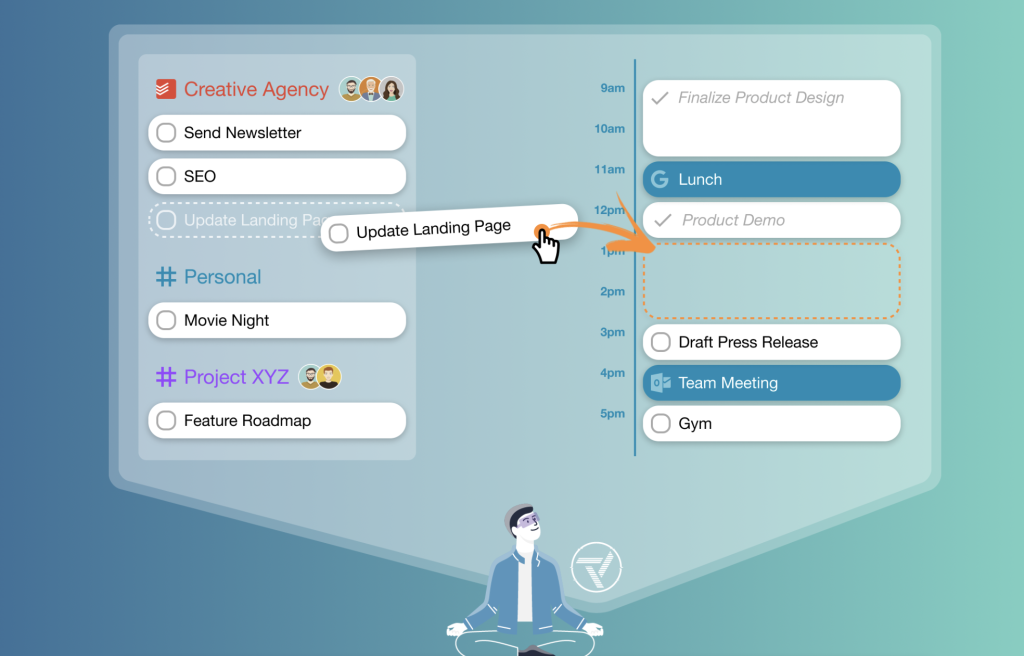 Trevor AI is a daily planning app and time management assistant that uses "time blocking" to help you schedule tasks between your to-do lists and calendar in real-time.
Time blocking is a time management technique used by prominent individuals such as Bill Gates and Mark Zuckerberg to ensure that tasks are completed in a timely manner, without interruptions.
Trevor AI practically acts as your personal secretary by helping you organise and prioritise projects and tasks. It syncs with your Outlook or Google Calendar, helping you to "visually see the full picture of your daily plans".
Alternatively, you have the option to utilise Trevor AI's native to-do list and calendar, tailored to meet your organisational preferences.
Through Trevor AI's real-time synchronisation, any changes you make are instantly reflected in both your to-do list and calendar. This ensures that you remain fully aware of your upcoming commitments while providing the flexibility to adapt and optimise your schedule on the go.
8. Beautiful.ai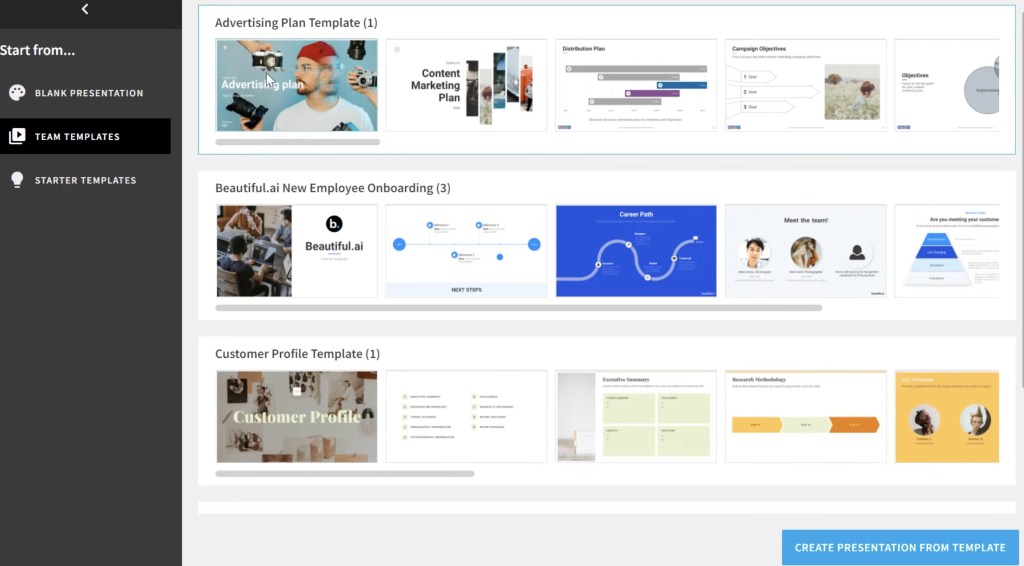 Beautiful.ai is a cloud-based presentation software that aims to simplify the process and time taken to create visually appealing and professional presentations.
Users can choose from a wide range of pre-designed templates tailored for different types of presentations, such as business pitches, marketing reports, and educational presentations, among others. These templates offer a cohesive and aesthetically pleasing design, with pre-defined layouts, fonts, colours, and graphics that can be customised to suit individual preferences.
The software also incorporates intelligent automation features, such as Smart Slide technology, which dynamically adjusts the layout and formatting of slides based on the content provided. This feature ensures that the presentation maintains a consistent and professional look while saving users time and effort in manual formatting.
In January this year, Beautiful.ai launched DesignerBot, a generative AI tool designed to automate presentation creation and custom image generation. DesignerBot generates fully realised presentations, including appropriate text, layouts, photos, icons and design, based on one simple text prompt.
In fact, it can even design up to 20 presentation slides based on this one prompt. Today, Beautiful.ai is the "secret weapon" for teams in companies such as Tesla and Google.
9. Legal Robot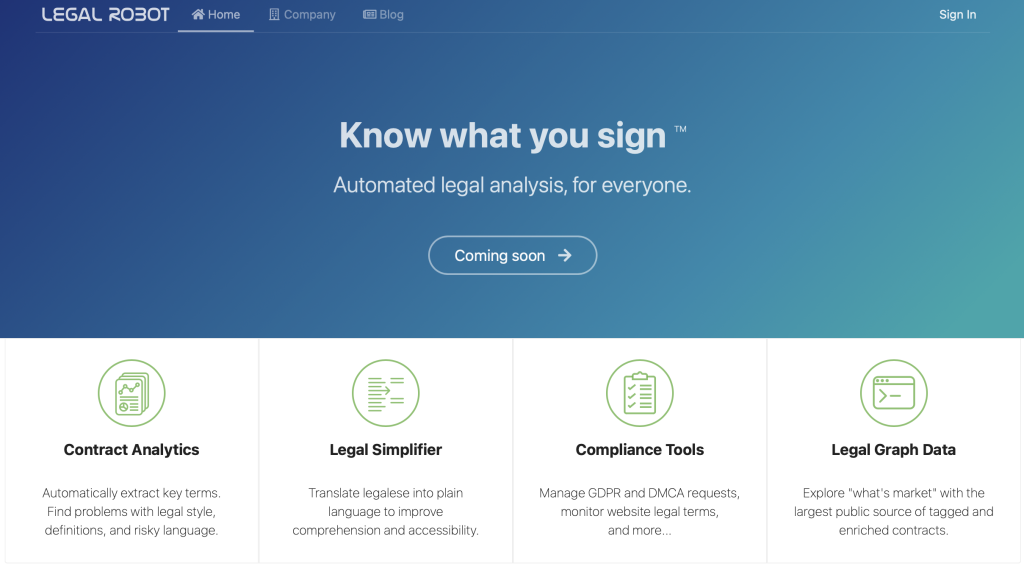 Legal Robot is an up-and-coming AI tool that utilises machine learning to automatically translate complex and confusing legal language, often referred to as "legalese", into clear and easily understandable terms that can be comprehended by anyone.
It serves a dual purpose — aiding laypeople in ensuring their comprehension of legal documents, as well as assisting legal professionals in writing contracts and documents that are accessible to a wide audience.
Aside from translating confusing legalese, the tool is also able to analyse contracts by automatically extracting important terms as well as identifying problems with legal styles, definitions, and potentially risky language, among other features.
However, Legal Robot enforces that it does not provide legal advice, which requires careful analysis of the law and its specific applications to given situations. Rather, it generates information through automated analysis of your legal documents in relation to other legal documents and case law.
10. Fireflies.ai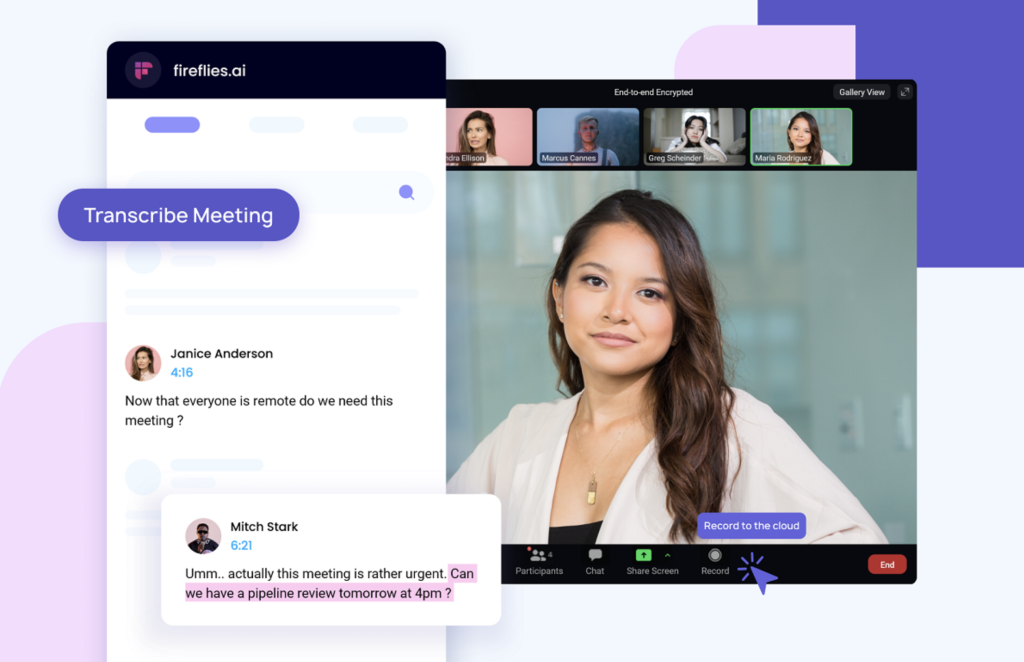 Founded in 2016, Fireflies.ai is an AI-powered meeting transcription and collaboration platform that uses automatic speech recognition (ASR) and advanced natural language processing (NLP) technologies to transcribe and take detailed notes during meetings.
The AI tool integrates with various communication platforms such as Zoom, Microsoft Teams, Google Meet, and Slack, among others. Users can connect their accounts to Fireflies.ai, allowing the AI tool to automatically join scheduled meetings, record audio, and generate accurate transcripts. These transcripts are then made available for review, editing, and sharing.
The platform also offers features like searchable transcripts where users can search for specific keywords or topics within meeting transcripts, speaker identification, action items tracking, and the ability to share and collaborate on meeting summaries.
Overall, Fireflies.ai aims to streamline and enhance the productivity of meetings by providing accurate and accessible meeting transcripts.
Featured Image Credit: Lumen5/ Synthesia/ OpenAI